Practical Clinical Skills in Endocrinology and Neurology with Hormones, Nutrition, and Botanical Medicine
Preconference Intensives: Certification in T3 Therapy and Botanical Medicine Foundations
Thursday, October 5 — Sunday, October 8, 2017
Westin La Paloma Resort and Spa, Tucson, Arizona
Full conference registration is only $400 before Aug. 1 (with AARM membership).
Earn up to 22 CME/CE credits by attending the live conference. Earn 5 more CE credits through the Online University — included in registration.
Hotel rooms starting at just $179 per night, single/double. If you want to find a roommate, use our room sharing board
Conference Overview
Cutting-edge research demonstrates how the nervous system interrelates with hormones, immune activity, and the gastrointestinal system. Because of the magnitude of this interconnectivity, neurological imbalances may be responsible for chronic diseases in multiple systems. For clinicians to effectively balance and repair these delicate and complex relationships, it's critical to delve into underlying neurological assaults such as inflammation, mitochondrial dysfunction, and neurotoxins.
The 15th Annual International Restorative Medicine Conference will feature expert clinicians, researchers, and thought-leaders who will share new tools for promoting optimal neurological function in an aging population. They will explore the evolution of neuroinflammatory diseases, neuroimmunomodulation, neuroendocrine markers, and mitochondrial dysfunction in all ages. Attendees will gain clinical insights on how to reverse chronic disease by tackling the intricacies of neurological connections.
Join us for these engaging topics and more:
Identifying sources of neuroinflammation
Enhancing the gut-brain axis and neuroendocrine system
Recognizing neurotoxic environmental factors
Appropriate testing methods for cognitive assessment in an older population
Identify multiple biotypes of depression
Protocols to support methylation and balance neurotransmitters to treat depression
Natural immunomodulators for multiple sclerosis
Exploring neuroimmunomodulation to treat autoimmune disease
Identify factors impeding mitochondria function
Examine chronic diseases and hormonal imbalances caused by mitochondrial dysfunction
Protocols for mitochondrial repair and reversing chronic disease
Curcumin for epigenetic alternations, chemoprevention and inflammatory diseases
Explore neuroinflammatory connections between childhood autism and adult neurodegeneration
Identify neuroendocrine markers which can indicate future dementia and Alzheimer's Disease
Cardiotoxic environmental factors and nutrients leading to cardio-restoration
Conference Schedule
Click on course titles in bold for description.

7:00 - 8:45

Registration & Exhibits

8:45 - 9:00

Welcome

9:00 - 10:00
T3 Certification Track: Sub Laboratory Hypothyroidism, Part 1
Denis Wilson, MD
Botanical Medicine Intensive
Tieraona Low Dog, MD
10:00 - 10:30

Break and Exhibits

10:30 - 11:30
T3 Certification Track: Sub Laboratory Hypothyroidism, Part 2
Denis Wilson, MD
Botanical Medicine Intensive
Tieraona Low Dog, MD
11:30 - 12:30
T3 Certification Track: Women's and Men's Hormone Balancing
Gerrie Lindeque, MD
Botanical Medicine Intensive
Tieraona Low Dog, MD
12:30 - 2:00

Lunch and Exhibits

2:00 - 3:00
T3 Certification Track: Optimal Nutrition -- Weston Price and Beyond
Gerrie Lindeque, MD
Botanical Medicine Intensive
Tieraona Low Dog, MD
3:00 - 4:00
T3 Certification Track: Dosing of Triiodothyronine T3 (Non-CME/CE)
Denis Wilson, MD
Botanical Medicine Intensive
Tieraona Low Dog, MD
4:00 - 4:45

Break and Exhibits

4:45 - 5:45
T3 Certification Track: Adrenals, Blood Sugar and the Thyroid Connection
Gerrie Lindeque, MD
Botanical Medicine Intensive
Tieraona Low Dog, MD
5:45 - 6:45

T3 Certification Exam
7:00 - 8:45

Registration & Exhibits

8:45 - 9:00

Welcome

9:00 - 10:00
Keynote Address: The Role of Adaptogens and Nervines in Clinical Practice
Tieraona Low Dog, MD
10:00 - 11:00
Keynote Address: Clinical Cardiac Medicine
Gerrie Lindeque, MD
11:00 - 11:30

Break and Exhibits

11:30 - 12:30
Evidence Based Review of Multiple Sclerosis and Adjunctive Treatments
Michael Friedman, ND
Prevention and Treatment of the Aging Brain, Part 1
Andrew Campbell, MD
12:30 - 2:00

Lunch and Exhibits

2:00 - 3:00
Mitochondrial Dysfunction as the Root Cause of Hormonal Imbalance and Chronic Disease, Part 1
Christine Salter, MD, DC
Prevention and Treatment of the Aging Brain, Part 2
Andrew Campbell, MD
3:00 - 4:00
Mitochondrial Dysfunction as the Root Cause of Hormonal Imbalance and Chronic Disease, Part 2
Christine Salter, MD, DC
Neuroinflammation in Autism and its Resemblance to Adult Neurodegenerative Disease Progression (Non-CME, CE only)
Debby Hamilton, MD
4:00 - 4:45

Break and Exhibits

4:45 - 5:45
Mitochondrial Dysfunction as the Root Cause of Hormonal Imbalance and Chronic Disease, Part 3
Christine Salter, MD, DC
Hormones, Organic Acids and Genetics: Clinical Synergy for Integrative Medicine
Mark Newman
5:45 - 7:00

Networking Reception
7:00 - 8:30

Networking and Exhibits

8:30 - 10:30
Depression Biotypes and Advanced Nutrient Therapy
William J. Walsh, PhD
10:30 - 11:00

Break and Exhibits

11:00 - 12:00
Identifying the Role of Neuroimmunomodulation in Clinical Conditions, Part 1
Heather Zwickey, PhD
12:00 - 1:30

Lunch and Exhibits

1:30 - 2:30
Lion's Mane for Treating Cognitive Decline
Kevin Spelman, PhD
A Comprehensive, Integrative Approach to Neurodegenerative Conditions (Non CME, CE only)
Todd Born, ND
2:30 - 3:30
Botanical Medicines For Regulating Thyroid Function
Kevin Spelman, PhD
The Psycho-Neuro-Endocrine-Immunology System (PNEI) of Postpartum Mood Disorder
Nancy Lins ND
3:30 - 4:15

Break and Exhibits

4:15 - 5:15
The Retina: A Sensitive Barometer of Health and Nutrition
Shalesh Kaushal, MD, PhD
The Brain and Wellbeing: Addressing Inflammation with Neuorendocrine Corrections
Erin Lommen, ND
8:00 - 10:00

Kava Party
Preconference Intensives (Thursday, October 5)
Botanicals Boot Camp: A Clinician's Primer
Tieraona Low Dog, MD
This full-day foundational course will provide clinicians (especially those who have not been through formal herbal medicine training) with a practical framework for counseling patients regarding the safe and effective use of botanicals. This will be a "hands-on" course, incorporating patient cases to allow clinicians to work through real world scenarios that take into account different botanicals and botanical actions, the potential for herb-drug interactions, "dosing" by age and constitution, the use of herbal formulations and more. Cases (adult and pediatric) will focus on botanicals used in mental, women's, and digestive health. Learn to discern different aspects of botanical product labels in order to more effectively counsel patients. Better understand the legal and ethical implications of selling botanical products in their medical office.
Certification In T3 Therapy: Optimize Body Temperature and Thyroid Function with Hormones, Botanicals and Nutrition
Denis Wilson, MD
Gerrie Lindeque, MD
Each year, more than 50,000 potential patients visit the AARM website or an affiliate website looking for a provider certified in T3 therapy. Certification in T3 therapy is an excellent means to build your practice. Medical providers can obtain certification in T3 therapy by attending the five required classes in the T3 Certification Track on the preconference day at the Annual International Restorative Medicine Conference. The T3 Certification Track provides:
Evidence-based review of low body temperature and associated symptoms
Treatment protocols for optimizing thyroid health and body temperatures
Protocols for triiodothyronine (T3), botanicals, and nutritional medicines to support the thyroid system
Identify appropriate testing methods and ideal hormone levels
Identify hypothalamic-pituitary-adrenal axis dysfunction and its role in serum glucose imbalance, MS, depression, and arthritis
Use botanicals, nutrients and lifestyle factors to restore adrenal insufficiency and HPA balance
The speakers are experienced clinicians and experts in thyroid physiology. At the end of the day, an optional certification exam is available. Certification in T3 therapy verifies that practitioners have completed the training and have passed an examination. AARM members who are certified in T3 therapy are indicated in the online member directory.
In this video interview, Dr. Wilson talks with with AARM Communications and Education Director Jen Palmer, ND about the problem of low body temperature and the treatment he developed with T3 therapy.
Conference Speakers
Keynote Speakers
Tieraona Low Dog, MD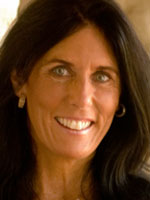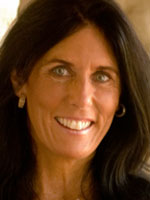 Dr. Low Dog's exploration of natural medicine began more than 35 years ago as she studied midwifery, herbal medicine; massage therapy and martial arts before earning her medical degree from the University of New Mexico School of Medicine. An internationally recognized expert in the fields of integrative medicine, dietary supplements and women's health, Dr. Low Dog was appointed by President Bill Clinton to the White House Commission on Complementary and Alternative Medicine Policy, served as the elected Chair of the US Pharmacopeia Dietary Supplements and Botanicals Expert Information Panel, and was appointed to the Scientific Advisory Council for the National Center for Complementary and Alternative Medicine. She has been an invited speaker to more than 550 scientific/medical conferences, published 40 peer-reviewed articles, written 22 chapters for medical textbooks, and has authored five books, including three National Geographic books, Fortify Your Life, Healthy at Home and Life is Your Best Medicine. She has appeared on CNN, ABC's 20/20, and is a frequent guest on the Dr. Oz show and NPR's The People's Pharmacy. She currently serves as the Fellowship Director for the Academy of Integrative Health and Medicine.
Gerrie Lindeque, MD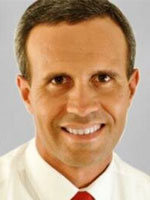 Dr. Lindeque obtained his MD from the University of Pretoria, South Africa. He also holds a diploma in anesthetics from the College of Medicine of South Africa. He spent five years in a rural practice in Canada during which time he gradually started incorporating nutritional modalities into his practice. For the past 10 years his practice has been situated in Parys, Free State, South Africa, where he focuses on the treatment of degenerative diseases with nutritional and natural therapies. He has experience as a family and ER physician. He has had good success in the treatment of various disorders including cancer, diabetes, heart and organ failure, auto-immune disorders, and autism. Dr. Lindeque also practices prolotherapy or joint and ligament reconstruction therapy by use of the injection of natural solutions to help patients avoid orthopaedic surgery whenever possible.
Conference Faculty
Todd Born, ND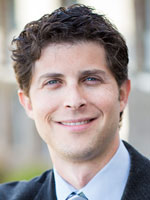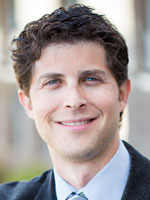 Dr. Born is a naturopathic doctor, co-owner and medical director of Born Naturopathic Associates, Inc., in Alameda, California. Dr. Born is the Product Manager, Head of New Product Development, Scientific Advisor for Allergy Research Group, LLC and is Editor in Chief of their science Focus Newsletter. He is a Thought Leader for the UK-based Clinical Education, a free peer-to-peer service that offers clinicians a closed forum to ask clinical questions and receive evidence-based responses by experts in their fields. Dr. Born graduated from Bastyr University in Seattle and completed his residency at the Bastyr Center for Natural Health and its thirteen teaching clinics, with rotations at Seattle-area hospitals. He has been published in Naturopathic Doctor, News and Reviews, Townsend Letter, Integrative Medicine Alert, and the Natural Nutmeg. He has appeared on KRON4 News and National Psoriasis Foundation, as an expert. Dr. Born's clinical focus is utilizing integrative medicine to treat chronic disease. He has a strong interest in difficult and refractory cases, gastrointestinal issues, neurological and neurodegenerative disorders, endocrinology, cardiovascular disease and diabetes, autoimmune disease, development and behavioral issues, HIV/AIDS, and geriatrics. He has extensive knowledge and training in the basic medical sciences, physical medicine (osseous manipulation, craniosacral therapy, hydrotherapy and physiotherapy), botanical medicine, homeopathy, biotherapeutic drainage, Ayurveda, counseling, pharmacology, and diet and nutrient therapies.
Andrew W. Campbell, MD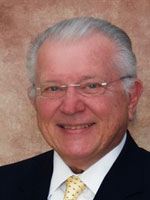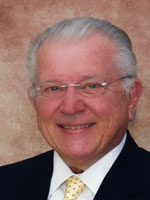 Dr. Campbell trained at the Orlando Regional Medical Center in Florida and at the Medical College of Georgia before moving to Houston, Texas, where he was the medical director of the Medical Center for Immune and Toxic Disorders for over 20 years. He has held various leadership positions in hospitals in Houston. Dr. Campbell served on the admissions committee for the University of Texas Medical School and as a faculty member. He founded the St. John Vianney Clinic for the indigent 27 years ago. He has served as president or vice-president of a number of medical organizations, both national and international. He has also been editor-in-chief, co-editor, associate editor and on the editorial board of several medical journals. He is currently the editor-in-chief of two peer reviewed and indexed medical journals. Dr. Campbell has received awards from many organizations, both medical and consumer, national and international. Dr. Campbell has published over 70 peer-reviewed journal articles and medical textbook chapters
Michael Friedman, ND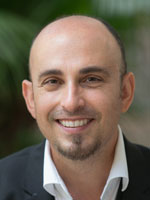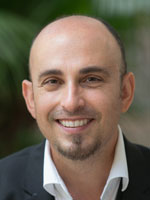 Dr. Friedman is a naturopathic physician and medical herbalist. He graduated from the Canadian College of Naturopathic Medicine in 1998 and was adjunct instructor of endocrinology at the University of Bridgeport in Connecticut. He is also the founder and director of the Annual Restorative Medicine Conference. Dr. Friedman is the author of the medical textbook Fundamentals of Naturopathic Endocrinology and co-author of Healing Diabetes. His research on the use of thyroid hormones has been published by the University Puerto Rico Medical School. Dr. Friedman has lectured at three naturopathic and allopathic medical schools including NCNM, UB, CCNM and at the Dehradun Medical School of Physicians and Surgeons in India. He is currently the Executive Director of the non-profit Association for the Advancement of Restorative Medicine (AARM).
Ajay Goel, PhD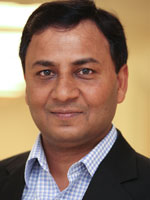 Dr. Goel is currently the Director for the Center for Gastrointestinal Research and Director of the Center for Epigenetics, Cancer Prevention and Cancer Genomics at Baylor Research Institute, Dallas, TX. His area of research is in gastrointestinal carcinogenesis based on his broad background in both basic and translational aspects of gastrointestinal carcinogenesis research. Since joining Baylor Research Institute (BRI), Dallas in 2003, he established his own, independent research program on cancer epigenetics and prevention. He has developed and led several collaborations with the Cancer and Leukemia Group B (CALGB), EPICOLON cancer registry in Spain, UIC Chicago, UC San Diego, Dana Farber Cancer Institute, Mayo Clinic, MD Anderson Cancer Center, and Veteran's Affairs Medical Center, Dallas. He has published more than 195 peer-reviewed research articles in leading international medical journals.
Debby Hamilton, MD, MPH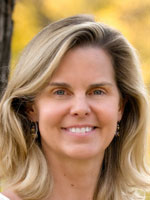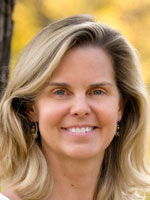 Dr. Hamilton is a Pediatrician with experience in primary care, integrative medicine, research, speaking and writing. Her education includes an undergraduate degree from Wesleyan University followed by a medical degree from Chicago Medical School. She graduated with honors from medical school through the Alpha Omega Alpha (AOA) medical society. After completing her pediatric residency at Brown University, she practiced as a general pediatrician. Her background includes Board Certifications in Pediatrics, Physician Nutrition and Integrative/Holistic Medicine (AIHM). Following her practice in primary care, Dr. Hamilton attained additional fellowship training in nutrition at the Children's Hospital in Denver. As part of her nutrition training, she completed her Masters of Science degree in Public Health (MPH). Her research for her MPH degree was funded through a National Institute of Health (NIH) Nutrition Research Training Grant to study nutrient intake from complementary foods in infants. Dr. Hamilton founded Holistic Pediatric Consulting in Colorado in 2005. Her practice used an integrative focus to treat chronic diseases such as Autism and ADHD. Although she began treating only children, her practice led to treatment of parents who often have similar medical issues as their children. By using functional medical testing, she could evaluate the underlying mechanisms involved in chronic diseases such as inflammation, immune deficiencies, and mitochondrial dysfunction. After treating many children with chronic disease, she became interested in understanding the risk factors involved in children developing these illnesses. After researching over 600 references, she wrote Preventing Autism & ADHD: Controlling Risk Factors, Before, During & After Pregnancy. Her book led to her collaboration in the writing of The Healthy Child Guide through the Neurological Health Foundation. She has also contributed chapters for Child Decoded: Unraveling Learning and Behavioral Disorders, to be published in 2017.
Shalesh Kaushal, MD, PhD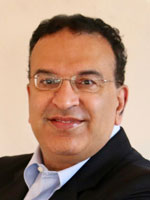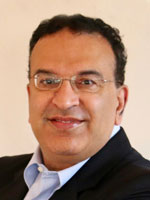 Dr. Kaushal obtained his BS degree at Yale University in Molecular Biophysics and Biochemistry. Subsequently, he completed his MD at John Hopkins and PhD at MIT with the Nobel Laureate Dr. Har Gobind Korana. He then completed his residency at the Doheny Eye Institute/USC Department of Ophthalmology and his surgical retina fellowship at the Washington University St. Louis/Barnes Retina Institute. He then spent an additional year at Moorfields Eye Institute and at the Institute of Ophthalmology in London. While at the University of Florida, he was the Richardson II Chair and head of the retina division. Dr. Kaushal established the clinical and surgical retina division, recruited physicians, trained residents, surgical fellows as well as mentored undergraduates, medical students, graduate students, post-docs in his research lab. Further, he organized an annual retina symposium and that attracted many key leaders both in the US and internationally.
Nancy Lins, ND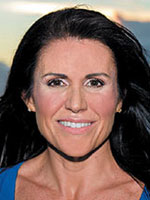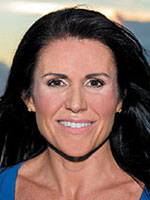 Dr. Lins is a board certified Naturopathic Physician licensed in the State of Hawaii. She received her doctoral training from Southwest College of Naturopathic Medicine and Health Sciences in Tempe, Arizona. That training included a four year didactic program and clinical residency. Her studies included the use of various natural modalities including nutrition, vitamin therapies, botanical medicine, homeopathic medicine, natural hormone replacement, acupuncture, structural therapy and mind/body medicine. Dr. Lins completed her clinical training in 2001, focusing primarily upon women's health issues pertaining to hormonal imbalances and anti-aging medicine. She continues to attend advanced trainings to increase her skills in the art of medicine.
Erin Lommen, ND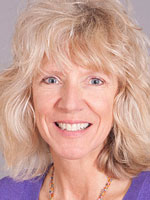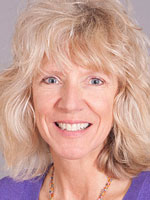 Dr. Lommen is a licensed naturopathic physician and is enjoying her 22nd year of clinical family practice and health optimization using natural medicine. She was a clinical investigator for a successful 5-year study through the NIH (National Institute of Health) on chronic disease. Dr. Lommen has taught as an associate professor at NCNM (National College of Naturopathic Medicine) for 10 years. Dr. Lommen is the CEO and Assoc. medical director of Labrix Clinical Services Inc. She is the co-author of the best-selling book on women's hormone balancing: Slim, Sane and Sexy; Pocket Guide to Natural, Bioidentical Hormone Balancing (3rd Printing 2011, Fountain of Youth Press, www.slimsaneandsexy.com). Dr. Lommen is a medical interpreter for thermographic breast screening. Additionally, Dr. Lommen is a committed to educating other physicians in the principles of Natural Healing. She teaches hundreds of physicians each year on topics such as: Adrenal Health, GI Health, Women's Health and Bioidentical Hormone Balancing, PCOS and Metabolic Syndrome, Depression and Chronic Fatigue Syndrome. Television interviews include both local and national stations, most notably; CNN.
Mark Newman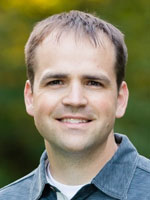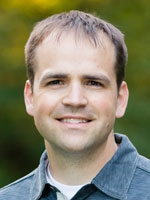 Mark is one of the foremost experts and an international speaker in the area of hormone testing. He has designed several hundred novel tests at multiple labs prior to starting his own lab, Precision Analytical, Inc. Mark has educated thousands of physicians on hormone testing best practices. He has particular expertise in the testing of adrenal and reproductive hormones, especially as it relates to the appropriate monitoring of hormone replacement therapy. Mark has directed lab testing at multiple industry-leading hormone testing labs including Meridian Valley Labs, ZRT Laboratory, and Precision Analytical.
Christine Salter, MD, DC
Dr. Salter is the medical director of The Centre For Vibrant Health And Wellness in St. Louis. She is a native of Great Britain, where she obtained her BSc (hon)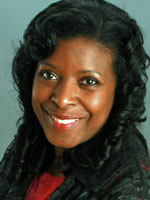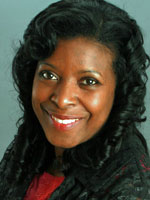 in Physiology & Biochemistry from the University of Reading, UK. She subsequently graduated from the British College of Naturopathy & Osteopathy, Logan University (formerly Logan College of Chiropractic), and St. Louis University School of Medicine. She continued her medical training at Mercy Medical Center (formerly St. John's Mercy Medical Center) Family Medicine Residency program. Dr. Salter is board certified in Family Medicine, Integrative Holistic Medicine (ABIHM), the new American Board of Integrative Medicine, and the American Board of Obesity Medicine (ABOM). She is also a member of the Institute of Functional Medicine. Dr. Salter started her solo practice named Vibrant Health Family Medicine in 2001. She practiced the full scope of Family Medicine including prenatal care.
Kevin Spelman, PhD, MCPP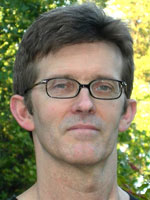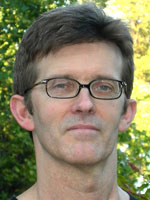 Dr. Spelman is an internationally recognized expert on the molecular biology and clinical therapeutics of botanical medicines. A past National Institutes of Health postdoctoral fellow and Marie Curie research fellow in the European Union, Dr. Spelman has published 27 scientific papers and 6 chapters. He has practiced phytotherapy, informed by the Ayurvedic system, western herbalism and modern physiology, since 1989. Past research has included the molecular biology of cannabinoid receptors, brain and ovarian cancer, as well as clinical investigations, immunological studies and chemical analysis on various medicinal plants. International research has included the analysis of nutrient levels in teenage women in West Africa, working with children with neurological disorders in Central America and researching medicinal plants active against malaria in Paris. He is an adjunct assistant professor at Massachusetts College of Pharmacy and Health Sciences, an adjunct professor of botanical medicine at National College of Natural Medicine and a distinguished lecturer at Maryland University of Integrative Health. Dr. Spelman has advised the White House Commission on Complementary and Alternative Medicine and provided expert testimony to the Maryland House of Delegates and the Maryland Senate, as well as advised McCormick & Company on new product development and the Jamaican government's Scientific Research Council. Dr. Spelman is currently a consultant specializing in new product development, laboratory and cGMP issues and research initiatives.
William J. Walsh, PhD, FACN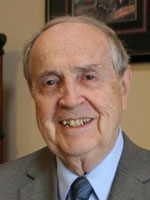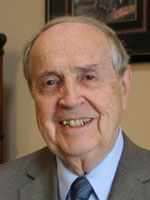 Dr. Walsh is president of the non-profit Walsh Research Institute, is an internationally recognized expert in the field of nutritional medicine and a key scientist paving the way for nutrient-based psychiatry and nutritional medicine. Over the past 30 years, Dr. Walsh has developed biochemical treatments for patients diagnosed with behavioral disorders, attention deficit (hyperactivity) disorder, autism, clinical depression, anxiety, bipolar disorders, schizophrenia, and Alzheimer's disease that are used by doctors throughout the world. His book, Nutrient Power: Heal Your Biochemistry and Heal Your Brain (Skyhorse Publishing, 2012), describes the evidence-based nutrient therapy system. After earning degrees from Notre Dame and the University of Michigan, Dr. Walsh received a PhD in chemical engineering from Iowa State University. While working at Argonne National Laboratory in the 1970s, Dr. Walsh organized a prison volunteer program that led to studies of prisoners and ex-offenders researching the causes of their violent behavior. The collaboration with renowned (late) Carl C. Pfeiffer, MD, PhD, a pioneer in the field of nutritional research therapy, led Dr. Walsh to the development of individualized nutrient protocols to normalize body chemistry and brain chemistry. Dr. Walsh went on to study more than 30,000 patients with mental disorders acquiring an unparalleled database of more than 3 million chemical assays during his clinical and research work.
Denis Wilson, MD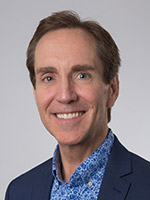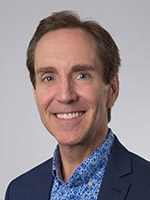 Dr. Wilson graduated from the University of South Florida College of Medicine in 1985 and trained in Family Practice. Dr. Wilson specializes in optimizing peripheral thyroid function, body temperature, and well-being. Working with more than 5,000 patients, he has developed a new simplified paradigm for thyroid management and was the first doctor to use sustained-release liothyronine. For more than 20 years he has educated more than 2,500 physicians about the use of sustained-release liothyronine for patients with symptoms of low thyroid and low body temperature despite having normal blood tests. His novel treatment of using sustained-release T3 is now standard of care with a subsection of physicians practicing complementary and alternative medicine and his work is being taught in naturopathic medical schools. Dr. Wilson is the author of 3 books, including the extensively referenced: Evidence-Based Approach to Restoring Thyroid Health. He is also the co-founder of an herbal supplement company that focuses on restoring health with certified organic formulas.
Heather Zwickey, PhD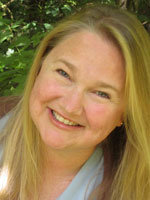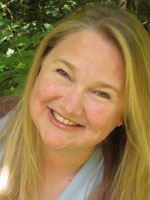 Dr. Zwickey is the Dean of Research and Graduate Studies at the National University of Natural Medicine (NUNM), director of Helfgott Research Institute, and Professor of Immunology. Dr. Zwickey trained at the world renowned National Jewish Medical and Research Center in Denver. She received a Ph.D. in Immunology and Microbiology from the University of Colorado Health Sciences Center. Dr. Zwickey went on to complete a postdoctoral fellowship and teach medical school at Yale University. In 2003, Dr. Zwickey launched the Helfgott Research Institute at NUNM. At Helfgott, Dr. Zwickey applies her immunology expertise to natural medicine. She studies the immunological mechanisms involved in nutrition, herbal medicine, acupuncture, and mind-body medicine. Her current area of focus is the inflammatory components of Parkinson's disease. Dr. Zwickey has used her expertise in program development to establish the School of Research and Graduate Studies at NCNM, and serves as its leader. She has developed Masters programs in Integrative Medicine Research, Nutrition, and Global Health. Dr. Zwickey's passion for sustainable global health has inspired her to establish research collaborations in Tanzania where she studies maternal-child nutrition, and traditional herbal medicines.
Return to top
Registration Prices


AARM members receive a 20% discount on registration rates. If you are not already an AARM member, you can join for just US$49/CA$65 per year during registration and immediately receive the 20% member discount. The instant savings is more than the cost of membership in most cases, plus you will receive other member benefits the rest of the year! All prices below are in US dollars.
Full Access (Thursday-Sunday, up to 22 CME/CE credits, plus optional 5 CE credits via online recordings)
| Registration Type | Regular Rate | Early Bird Rate (before August 1) |
| --- | --- | --- |
| Non-Members | $600 | $500 |
| AARM Members | $480 | $400 Best Price! |
| New Grads | $200 | $200 |
| Students | $200 | $200 |
Main Conference (Friday-Sunday, up to 16 CME/CE credits, plus optional 5 CE credits via online recordings)
| Registration Type | Regular Rate | Early Bird Rate (before August 1) |
| --- | --- | --- |
| Non-Members | $500 | $425 |
| AARM Members | $400 | $340 Best Price! |
| New Grads | $150 | $150 |
| Students | $150 | $150 |
Preconference (Thursday only, up to 6 CME/CE credits)
| Registration Type | Regular Rate | Early Bird Rate (before August 1) |
| --- | --- | --- |
| Non-Members | $200 | $175 |
| AARM Members | $160 | $140 Best Price! |
| New Grads | $50 | $50 |
| Students | $50 | $50 |
Registration includes lunch each day, morning and afternoon refreshment breaks, CME/CE credits, and electronic download of presenter slides. Full Access and Main Conference registrations also include the Friday evening Networking Reception and the Saturday evening Kava Party. Breakfast and dinner are on your own each day. Conference meals will include organic, free-range, and locally-sourced food whenever possible. Gluten-free, vegetarian, and dairy-free meals will be available. Conference menus.
To qualify for the New Grads rate, you must have graduated from a medical school in 2017. To qualify for the Student rate, you must be currently enrolled in a medical school and have a valid student ID.
Return to top
Continuing Education Credits
For the live conference, 22 CE credits (including 3.5 Pharmacology CE credits) are pending approval by the Oregon Board of Naturopathic Medicine. CE credits will also be applied for through the California Board of Chiropractic Examiners and the College of Naturopaths of Ontario. Earn up to 5 additional CE credits (including 3.5 Pharmacology CE credits) by watching recorded lectures and passing quizzes in the Online University, plus 2 Ethics CE credits. See Online University section below for more information.
This Live activity, 15th Annual International Restorative Medicine Conference, with a beginning date of 10/05/2017, has been reviewed and is acceptable for up to 22.00 Prescribed credit(s) by the American Academy of Family Physicians. Physicians should claim only the credit commensurate with the extent of their participation in the activity.
CME approval for this conference applies to the following medical professionals in the US: MDs, DOs, FNP, PA, RN, NDs in California, and DCs (in some states).
Online University
Earn extra CE credits by watching these recorded lectures after attending the live conference. You must pass an online quiz after watching each lecture to receive credits. Access to the following recordings and CE credits are included in the registration fee for the live conference, except preconference-only registrations.
The Adjuvant Use of Bio–Identical Hormone Therapy in Clinical Practice (1.5 hours total CE/ 1.5 Pharmacology)
Speaker: Dr. Clare Westmacott MD, CCFP, MD MFHom (UK)
Dr. Westamacott draws from his extensive clinical experience with hormone balancing to provide an in-depth review of hormone interactions, treatment, and clinical outcomes. He reviews the research regarding BHRT safety and cancer risk, and BHRT prescribing rules, principles and caveats. He explains the role of adrenals in relationship to hormone balance and pre- and post-menopausal symptoms. Dr. Westmacott will share case studies of patients with hormone imbalances, and their tests, treatments and outcomes. (CE credits for this lecture are pending OBNM approval.)
Using Serum TSH as Biological Index of Thyroid Function (.75 hour total CE/ .5 Pharmacology)
Speaker: Antonio Bianco MD, PhD
The negative feedback loop between circulating thyroid hormone and the neuroendocrine system (hypothalamus and pituitary gland) is the fundamental mechanism preserving thyroid hormone homeostasis. During iodine deficiency, there is decreased synthesis of thyroid hormone that leads to a reduction in plasma thyroxine (T4), rapidly activating secretion of hypothalamic thyrotropin-releasing hormone (TRH) and pituitary thyroid-stimulating hormone (TSH), which stimulates the thyroid to grow and normalize thyroid hormone synthesis and secretion. As with T4, a reduction in plasma 3,5,3′-triiodothyronine (T3), the biologically active thyroid hormone, also triggers the feedback mechanism and activates TRH and TSH secretion. A focus will be placed on understanding the appropriate tests required to diagnose hypothyroidism and how to restore hormonal balance through evidence based therapy with combination therapy including levothyroxine and liothyronine.
Research Review on Hormone Therapies (.75 hours total CE/ .5 Pharmacology)
Speaker: Neal Rouzier, MD
There is tremendous scientific support in medical literature demonstrating the benefits of hormone optimization which is termed antiaging, longevity, or simply preventive medicine. Preventative medicine has gained public acceptance but continues to be ignored by many physicians. Understanding the effects of hormone imbalance and the importance of hormone replacement therapy (HRT) from a scientific stand point is key in optimizing patient health. Peer reviewed medical research will be extensively discussed to demonstrate what is known or not known in our literature. This new trend in medicine will be reviewed and analyzed as to the validity of the claims and importance of implementing this therapy in medical practice.
Treatment for Men's Hormones (1.25 hours total CE/ .5 Pharmacology)
Speaker: Neal Rouzier, MD
As men age, testosterone levels naturally decline. This module will review the common symptoms of age-related testosterone decline sometimes referred to as "andropause". These symptoms include (but are not limited to) decreased muscle mass, increased body fat, and lower libido. We will cover various evidence-based therapies that can increase testosterone in this population, resulting in better overall health and fitness. You will learn about how to monitor other hormones and parameters during the course of treatment, and be presented with current evidence regarding the safety of testosterone-increasing therapies, and how to effectively prescribe it to your aging male patients.
Thyroid Autoimmune Disease (.75 hours total CE/ .5 Pharmacology)
Speaker: Michael Friedman, ND
Primary care physicians now diagnose thyroid disease routinely, frequently with an autoimmune component. Thyroid complaints include fatigue, weight gain and depression, even despite normal hormone protocols. In this talk, Dr. Friedman will review deficiencies and excesses which can contribute to hypothyroidism as well as treatment considerations and lifestyle measures. This class offers suggestions that doctors can consider when treating symptomatic thyroid patients with Graves and Hashimoto's Disease. He will summarize the evidence which shows that the use of triiodothyronine along with T4 can decrease depression in hypothyroid patients.
From Hippocrates to HIPPA: A Bioethics Primer (2 Ethics CE)
Speaker: Eric S. Swirsky, JD, MA
Eric S. Swirsky, JD, MA will present relevant legal and ethical guidelines for healthcare providers. This interactive webinar with Q & A will explore some of the foundations of bioethics and apply them to critical issues facing patients, providers, and society in healthcare. Attendees of this session will:
Refresh their understanding of some of the fundamental theories and principles of bioethics
Frame and analyze ethical and policy-related issues attendant to providing health care
Review research related to legal and ethical guidelines for healthcare providers and social media, and
Recognize the benefits and burdens of and outline best practices for the implementation of information technologies.
Online University Faculty
Antonio Bianco MD, PhD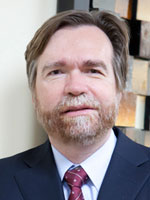 Dr. Bianco is a Professor of Medicine and Chief of the Division of Endocrinology and Metabolism at Rush University Medical Center. He is a Physician Scientist working in the thyroid field, in both basic and clinical investigation. He obtained his M.D., Ph.D. in human physiology, and clinical training in Endocrinology in São Paulo, Brazil. He served as a faculty member at the University of Sao Paulo for 13 years and later accepted the position of Associate Professor of Medicine at Harvard Medical School and Chief of the Thyroid Section at the Brigham and Women's Hospital (BWH). In 2008 Dr. Bianco moved to the University of Miami Miller Scholl of Medicine to head the Division of Endocrinology and in 2014 was recruited to Rush. Dr. Bianco has been widely recognized for having trained about 40 graduate students and for his more than 200 peer-reviewed publications. He has received numerous awards, including the LATS Award from the Latin American Thyroid Society, the Van Meter award from the American Thyroid Association and the Rosalind Pitt-Rivers Medal from the British Thyroid Society and been a speaker in a number of named visiting lectureships. He is a member in the American Society for Clinical Investigation, Association of American Physicians and American Clinical and Climatological Association. He is currently a member of the Board of Scientific Counselors of the NIDDK (Bethesda MD) and a member of the Scientific Board of Fondazione Institut Biochimique SA for Scientific Research, Lugano, Switzerland.
Michael Friedman, ND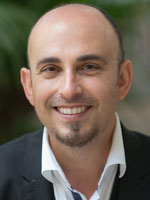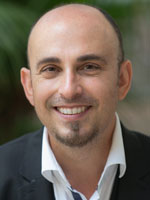 Dr. Friedman is a naturopathic physician and medical herbalist. He graduated from the Canadian College of Naturopathic Medicine in 1998 and was adjunct instructor of endocrinology at the University of Bridgeport in Connecticut. He is also the founder and director of the Annual Restorative Medicine Conference. Dr. Friedman is the author of the medical textbook Fundamentals of Naturopathic Endocrinology and co-author or Healing Diabetes. His research on the use of T3 has been published by the University Puerto Rico Medical School. Dr. Friedman has lectured at three naturopathic and allopathic medical schools including NCNM, UB, CCNM and at the Dehradun Medical School of Physicians and Surgeons in India. He is currently the Executive Director of the non-profit Association for the Advancement of Restorative Medicine (AARM).
Neal Rouzier, MD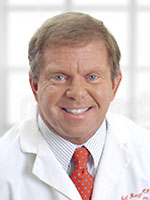 Dr. Rouzier is a pioneer in natural hormone replacement, practicing almost since its inception in the early 1990's. He has dedicated his life's work to uncovering the medical literature that supports safe and effective protocols for unique and personalized patient care. He is the Director of the Preventive Medicine Clinics of the Desert, specializing in the medical management of aging and preventive care for men and women. He has treated more than 2,000 patients with natural hormone replacement therapy and is recognized as a renowned leader and expert in the field. Dr. Rouzier lectures to medical academies on this new paradigm in medicine and is the author of Natural Hormone Replacement for Men and Women: How to Achieve Healthy Aging. Dr Rouzier was recently awarded the prestigious Alan P. Mintz Award in Age Management Medicine.
Eric S. Swirsky, JD, MA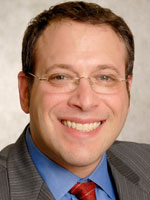 Eric Swirsky is a faculty member and the director of graduate studies in the Department of Biomedical and Health Information Sciences at the University of Illinois at Chicago (UIC). He received his juris doctor from American University, his master of arts in South Asian studies from the University of Wisconsin-Madison, and his bachelor's degree in Religious Studies from Ithaca College. Professor Swirsky also completed a post-doctoral fellowship at the University of Chicago Medicine's MacLean Center for Clinical Medical Ethics. As an ethicist-attorney, Swirsky serves on UI Health's Ethics Committee, the Research Ethics Consultation Service, the Illinois POLST Taskforce, and other nonprofit organizations. As an educator, Swirsky has created ethics curricula from the undergraduate to the post-doctoral levels. He has received numerous awards and distinctions related to teaching, including a variety of peer and student nominated awards, honorary faculty appointments, designation as a UIC master teaching scholar, and his recent appointment to the Board of Directors for the Commission on Accreditation for Health Informatics and Information Management Education. His expansive scholarly interests revolve around the ethical conundra attendant to the use of health information technologies; in particular, Swirsky is interested in impacts upon clinical relationships, the delivery of health services, economics, and end of life decision-making. His areas of expertise reside in areas related to ethical use of information, medical technology, clinical intervention, and the sociotechnical milieu in which they converge.
Dr. Clare Westmacott MD, CCFP, MD MFHom (UK)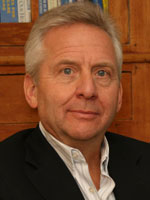 Dr. Westmacott graduated as an MD from the University of Western Ontario in London, Ontario in 1973. He then obtained his Specialty Certification in Family Medicine in 1977. He ran a very large Solo Rural Family Practice in Ontario for 23 years. Besides a full time office, Dr. Westmacott looked after his own Hospital patients, worked in the Emergency Department, delivered babies, did house calls and had patients in 5 Nursing Homes. Dr. Westmacott also was the Medical Director of Home Care for his County from 1984-1993 and was President of the Ontario Home Care Medical Advisor's Association from 1988-1993.
As a result of these experiences, Dr. Westmacott came to understand that there was much more to good health than just waiting for medications & surgery. Consequently, he decided to pursue an Integrated approach to his Medical care. In 1998, Dr. Westmacott studied Homeopathy at the Royal London Homeopathic Hospital in London, England. All of his Professors were Medical Doctors who practiced Homeopathy. He obtained his MD-LFHom, returning 8 years later where he was granted his MD-MFHom – Member of the Faculty of Homeopathy. Since then he has continued to study and implement in patient care – Natural Medicine Modalities. Presently, Dr. Westmacott and his wife, Carole Westmacott a Registered Nurse run an integrated approach to patient care. This includes: Physiological Investigations and Assessments, Lifestyle, Stress Management, Inflammation treatment with Homeopathic Drainage, Nutrition, appropriate Supplements, Bio-identical Hormones and Homeopathic Counselling with Classical, High Potency Homeopathic Remedies.
Hotel and Transportation


Nestled amidst the foothills of the Santa Catalina Mountains just north of Tucson, The Westin La Paloma Resort & Spa immerses guests in an oasis of endless possibilities for well-being – from the Red Door Salon & Spa to the Jack Nicklaus-designed signature golf course. The Westin La Paloma has been rated as excellent by 63% of the guest reviewers on Tripadvisor.com, with an additional 20% of the reviewers rating the hotel as very good. The hotel features 27 holes of golf in three courses, a tennis and racquetball center, five swimming pools and a 177-foot water slide, the Westin Family Kids Club, a fitness center, and a lap pool. Nearby there are several hiking trails into the mountains with spectacular views, including the popular Sabino Canyon Recreation Area.
Discount Group Rate $179 Per Night
A block of guest rooms at the Westin La Paloma starts at $179 per night single/double occupancy. The resort fee (normally $25 per night) has been waived for rooms in the AARM room block. Group rates are available for the nights of Wednesday, Oct. 4 through Saturday, Oct. 7. Group rates may also be available up to three days before and after the conference, subject to availability. If you can, plan to spend some extra time at the Westin La Paloma to enjoy the resort's amenities and explore the surrounding area.
Note: The $179 per night rate is for "run of house" rooms, with the room type assigned upon check-in. If you have a preference on room type, such as a room with one king bed or two queen beds, please note that when making the reservation and the hotel will try to accommodate your request. If you want a guaranteed room type, those are available at the rate of $189 per night.

Click here to make an online reservation or call the hotel at (520) 742-6000. Deadline for making reservations at the group rate is September 4.
Room / Car Share Discussion Board
If you are interested in sharing a hotel room or rental car for the conference, start a discussion by clicking the "New Topic" button below (Google account required).
Transportation
Tucson International Airport (TUS) is about 35 minutes from the conference at the Westin La Paloma. Shuttle services are available between the airport and the conference hotel for about $42 each way. Tucson is served by the following airlines, which provide nonstop service to these US destinations.
Alaska Airlines
Nonstop to Seattle/Tacoma
American Airlines
Nonstop to Chicago O'Hare, Dallas/Ft. Worth, Los Angeles, and Phoenix
Delta Air Lines
Nonstop to Atlanta, Los Angeles, and Salt Lake City
Southwest Airlines
Nonstop to Chicago Midway, Denver, Las Vegas, Los Angeles, and San Diego
United Airlines
Nonstop to Chicago O'Hare, Denver, Houston Intercontinental, Los Angeles, and San Francisco
As an alternative airport, Phoenix Sky Harbor International Airport (PHX) is about two hours from the conference location. Sky Harbor is served by 16 carriers with nonstop service to more than 80 destinations in the U.S. and 20 destinations internationally. Shuttle services are available between Tucson and Sky Harbor.
Return to top
Sponsors and Exhibitors
In addition to the above sponsors, the following companies are registered to exhibit (as of March 31).
Alletess Medical Laboratory
Bioclinic Naturals
Canada RNA Biochemical Inc.
Chi's Enterprise, Inc.
College Pharmacy
DHA Laboratory
Great Plains Laboratory
Herb Pharm LLC
Host Defense Organic Mushrooms
Living Younger Lifestyle Medicine
New Voice for Health
Priority One Nutritional Supplements Inc.
ProThera, Inc.
SanAshwa
Women's International Pharmacy
Exhibitor registration is now open, see our Exhibiting page for details.
Cancellation Policy
If you wish to cancel your registration, you may do so before September 15, 2017 and receive a refund, minus a processing fee per person ($100 for full access and main conference registrations, $50 for preconference registrations). All registrations made after September 15, 2017 are entirely non-refundable. Any cancellation after September 15, 2017 will be subject to a cancellation fee of 100% of the total cost of registration.
Contact Us
If you need assistance or have a question about this conference, please call us toll-free at 866-962-2276, ext. 1 or email conferences@restorativemedicine.org