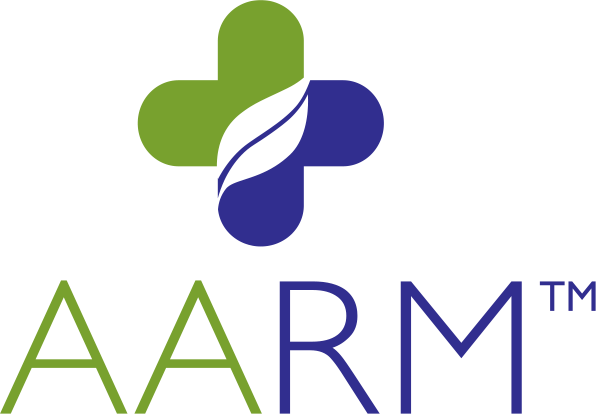 ENROLLMENT NOW OPEN:
AARM HERBAL FELLOWSHIP
---
Earn Up to 60 CME Credits
---
Earn Up to 60 CME Credits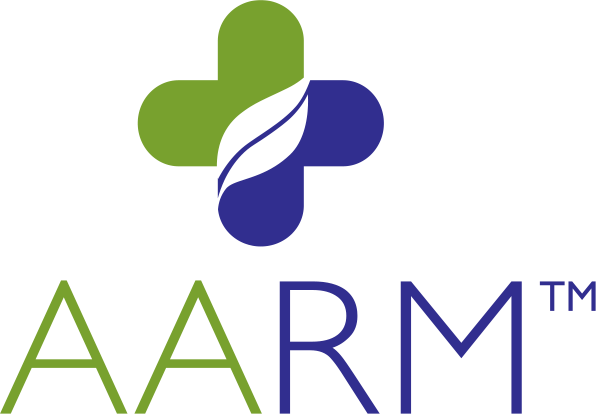 Considering Signing Up for the Herbal Fellowship?
ADD A FRIEND FOR FREE
All Herbal Fellowship Registrations Are Now Two-For-One
Attention All Practitioners
Please Consider Participating in the Integrative Medicine COVID-19 Support Registry
Read about Dr. Michaël Friedman's latest book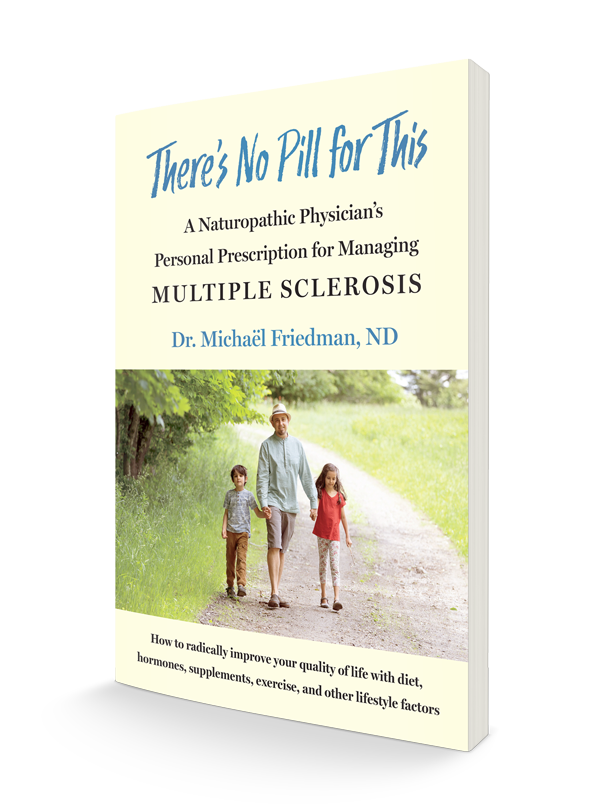 There's No Pill for This: A Naturopathic Physician's Personal Prescription for Managing Multiple Sclerosis
Latest Writings
From the Journal of Restorative Medicine and the Restorative Medicine Digest:
---
Tauroursodeoxycholic Acid (TUDCA): A Promising Neuroprotective Agent Derived from Bile Salts
Evidence continues to mount in support of TUDCA's potential clinical application as part of a therapeutic approach to the treatment of neuroinflammatory and neurodegenerative conditions.
Read More
Fisetin: A Powerful Polyphenol that Supports Healthy Aging
Preclinical studies indicate that fisetin has neurotrophic, cardioprotective, anti-inflammatory, antioxidant, and anticarcinogenic effects.
Read More
Testimonials:
"It's a tremendous conference. When you deal with hormones, there's a lot of detail. I have been doing this now for nine years and I've learned a lot in this conference. There are so many people that bring different expertise and if you sit there and listen, you will find something new that you can apply in practice."
"I highly recommend that doctors look into the conference for a number of reasons. First of all, the information is excellent and the practical techniques to help patients get better is there, but there is also the camaraderie. The people who come to these conferences are inspiring to me as a practitioner. That's worth just as much to me as the information."
"After I took the course, I realized this was a whole paradigm shift, a completely different way of looking at thyroid function. Instead of looking at it from the brain down, how the brain instructs the thyroid gland, it is looking from the thyroid receptors up . . . by looking from the bottom up, that really listening to people's symptoms. Without some guidance from other physicians that really understood the protocol, I might still not understand how to do it."
"I attended the conference at Stowe, Vermont. The number of varied programs was really a good introduction to many medical problem treatment areas. It was a good chance to meet other professionals and time to have interchange and receive CME credits. I would highly recommend physicians to consider going to the Restorative Medicine Conferences."
"As practitioners, we are always looking for the best ways to serve our patients needs. The Restorative Medicine Conferences provide insights into the healing arts that are not covered in naturopathic and medical schools, and it amazing to watch the dramatic changes as patients get well the therapies really do work! The Conference has cutting edge scientific knowledge and information that will change forever the way you practice medicine. I am grateful to have these valuable tools in my practice, tools that can help so many people."
Who is AARM?
The Association for the Advancement of Restorative Medicine (AARM) is a non-profit medical association whose mission is to promote the use of, and education surrounding Restorative Medicines amongst medical professionals. AARM members are part of a community of like minded professionals who meet multiple times a year to discuss their latest findings in their respective fields. Through these conferences, as well as our ;erbal Fellowship program, AARM hopes to advance the use of Restorative Medicine as a foundation for health.
What is Restorative Medicine?
Restorative Medicine focuses on the importance of a balanced endocrine system through recognizing how the different chemical messengers influence each other. Stabilizing the endocrine system as a whole, rather than treating a single individual hormone, helps to optimize health and promote longevity. The ultimate goal of Restorative Medicine is to reduce or eliminate the need for ongoing medical treatment, when possible, by truly restoring health at its core.
How Can I Get Involved?
There are several ways you can get involved in our movement! To start, we suggest becoming an AARM Member, which will give you access to botanical medicine and nutrition monographs, a listing in our practitioner directory, 20% off all purchasees, and more! Then, once you're ready, we invite you to attend one of our conferences or to take our Herbal Fellowship Course, both of which present opportunities to earn CME Credits! Or, if you're still exploring what Restorative Medicine has to offer, we recommend reading The Journal of Restorative Medicine, or its digest!
---
Find a Provider
Looking for a certified Restorative Medicine provider in your area? At AARM, we've established a network of RM specialists, eager to help you start your journey towards a healthier lifestyle.