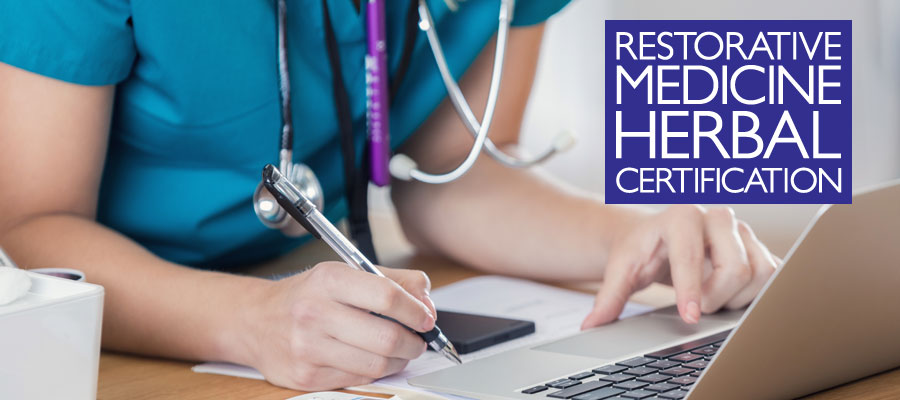 Overview
Are you inspired to learn the foundations about how to use herbs to improve treatment outcomes, but don't know where to start? Finally, there's a botanical medicine program designed for busy physicians like you. Earn up to 60 CME Credits!
The Restorative Medicine Herbal Certification program fills an existing gap in botanical medicine education for practitioners whose medical education did not include herbs. Other herbal medicine programs take hundreds of hours to complete, and they are designed to teach traditional herbal medicine to students with little or no medical background. They teach lengthy lists of herbs, many of which you'll never use.
The traditional approach isn't practical for a busy practicing integrative physician. That's why we created the Restorative Medicine Herbal Certification program, designed to offer concise, clinically relevant education on modern herbal treatments. The program builds on your existing clinical experience; expands your proficiency in natural treatments; and offers flexibility to fit into your busy schedule.
Courses are presented by experts in their field, who have both extensive herb knowledge and clinical experience. The faculty is diverse — including MDs, NDs, PhDs, and DCs — in order to bring a balanced perspective from many points of view. These experts will share real case studies and deliver botanical medicine treatment concepts that are proven to get results in the real world.
Curriculum
Seven well-developed, clinically-oriented modules will cover the following topics:
Foundations of herbal medicine
Endocrinology (including men's health, women's health, thyroid, adrenal and glucose control)
Cardiology
Mitochondrial function
Neurology and neurotransmitters
Immunology
Oncology
Gastroenterology
What You Will Learn:
Drug, herb and nutrients interactions
Herb safety and contraindications, based on clinical experiences, not theoretical research
How to evaluate herb supplement quality
Gain confidence in using therapeutic dosing for clinical results
Why We're Different
Here's how the Restorative Medicine Herbal Certification is different than other programs:
Experts will teach the mechanisms of action for the most commonly used herbs, and train doctors on how to apply their understanding of plant pharmacology to other clinical conditions. Our approach is not about rote memorization of lists of herbs.
We offer patient-centered learning based on what really works.
The program is delivered via a combination of in-person events, online webinars and on demand recordings, all designed to accommodate your busy schedule.
Faculty
Tieraona Low Dog, MD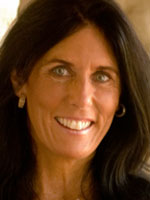 Dr. Low Dog is the former director of the fellowship program at the University of Arizona's Center for Integrative Medicine. She is an internationally recognized expert in the fields of integrative medicine, dietary supplements and women's health. Dr. Low Dog was appointed by President Bill Clinton to the White House Commission on Complementary and Alternative Medicine Policy, served as the elected Chair of the US Pharmacopeia Dietary Supplements and Botanicals Expert Information Panel, and was appointed to the Scientific Advisory Council for the National Center for Complementary and Alternative Medicine. Dr. Low Dog currently serves as the Fellowship Director for the Academy of Integrative Health and Medicine.
Chris Hobbs, PhD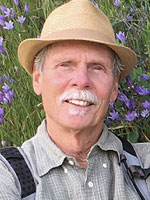 Dr. Hobbs earned his PhD at UC Berkley. He is also a licensed acupuncturist, herbal clinician, research scientist, expert witness, botanist, mycologist with over 35 years of experience. He is the author of over 20 books and has taught at universities and medical schools such as Stanford Medical School, Yale Medical School, Bastyr University and the National College of Naturopathic Medicine. He taught classes for 6 years at the University of California, Berkeley as a Ph.D. graduate student in evolutionary biology, phylogenetics, plant chemistry, and ethnobotany. Dr. Hobbs writes numerous articles for current health, herbal and scientific publications and enjoys translating scientific and traditional literature into a user-friendly format that is accessible to the interested lay person and medical practitioner.
Kevin Spelman, PhD, MCPP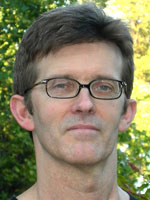 Dr. Spelman is an adjunct assistant professor at the Massachusetts College of Pharmacy and Health Sciences, an adjunct professor of botanical medicine at the National University of Natural Medicine, and a distinguished lecturer at the Maryland University of Integrative Health. He is an internationally recognized expert on the molecular biology and clinical therapeutics of botanical medicines. A past National Institutes of Health postdoctoral fellow and Marie Curie research fellow in the European Union, Dr. Spelman has published 27 scientific papers and 6 chapters. Since 1989, he has practiced phytotherapy, informed by the Ayurvedic system, western herbalism and modern physiology. Dr. Spelman is currently a consultant specializing in new product development, laboratory and cGMP issues and research initiatives.
Michaël Friedman, ND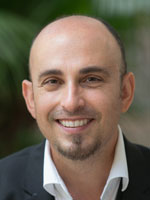 Dr. Friedman is a former adjunct instructor of endocrinology at the University of Bridgeport in Connecticut and is the author of the medical textbook Fundamentals of Naturopathic Endocrinology. His research on the use of thyroid hormones has been published by the University Puerto Rico Medical School. Dr. Friedman has lectured at three naturopathic and allopathic medical schools including NCNM, UB, CCNM and at the Dehradun Medical School of Physicians and Surgeons in India. He is currently the Executive Director of the non-profit Association for the Advancement of Restorative Medicine (AARM).
Charis Lindrooth, DC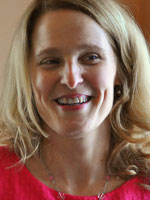 Dr. Lindrooth is an herbalist and chiropractor with a busy practice in Pennsylvania. For more than 20 years she has helped her patients working with plant medicine and natural methods to restore well-being on all levels. She believes passionately in sustainable living and integrates "green" methods in every aspect of her practice and life. A teacher at heart, she has offered many workshops and classes locally, online and as a featured teacher at the New England Women's Herbal Conference. She is the founder and organizer of the MidAtlantic Women's Herbal Conference, an event held in Pennsylvania that supports women in the region interested in sustainable health and living. Carrying the spirit of MidAtlantic Women's Conference throughout the year, she developed on online forum, GingerJuice, where women can gather, make connections about sustainable health and where learning continues with Charis and many guest teachers.
Mary Bove, ND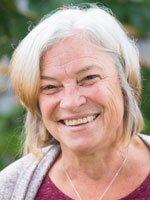 Dr. Bove was called to the study of herbs as a young woman, traveling to Alert Bay, Canada in 1977 to meet her teacher and mentor Norma Meyers, which started her career in herbs. In 1980, she opened a herb shop in her hometown of Portland, Maine called Hippocrates's Herbarium which was clearly "a little before it's time." She continued her work at Ram Island Farm in Cape Elizabeth, Maine growing and farming herbs for retail sales.
In 1984, she left the farm and traveled to England to begin her studies at the National Institute of Medical Herbalist's School of Phytotherapy, gaining membership with the institute shortly after receiving her diploma of phytotherapy. Returning to the U.S., she attended Bastyr University and received her doctorate of naturopathic medicine and certificate of midwifery. Mary served as the chair of botanical medicine and midwifery co-chair at Bastyr University for several years before returning East for clinical practice.
She owned and managed the Brattleboro Naturopathic Clinic for 25 years, practicing general family medicine, offering homebirths, and specializing in pediatric care. She left clinical practice a year ago to educate, write, and to teach. Dr. Bove's book "The Encyclopedia of Natural Healing for Infants and Children" has served as a leading reference for herbal care with children. Dr. Bove lectures internationally, participates in many natural medicine conferences, and currently works as the medical director for Gaia Herbs.
Program Structure
Here's how the Restorative Medicine Herbal Certification program is structured:
Complete a total of 60 hours of learning over 18 months. There will be a series of six two-hour live interactive webinars to participate in from the convenience of your home. In addition, there are 20 hours on demand recordings to watch.
Travel is required for only two live events, one of which is the 2019 Annual International Restorative Medicine Conference in San Diego, September 12-15 (annual conference registration is included in cost of the program). The other required live event is a three-day herb seminar: either March 18-20 at the Desert Botanical Garden in Phoenix, Arizona or May 14-16 at the Fairchild Tropical Botanic Garden in Coral Gables, Florida (near Miami).
Earn up to 50 CME credits for the botanical medicine program (plus 10 additional CME credits from the annual conference)
Eligibility Requirements
The following requirements must be met to be eligible for certification:
Participant is required to be a healthcare practitioner who has clinical experience and has a basic medical education. Courses will not teach medical conditions and are specifically designed to focus on herbal treatments.
Participants are required to attend two live events, one being the Annual Restorative Medicine Conference (the 2019 conference will be held in San Diego on September 12-15). The other required live event is the 3-day herbal seminar, in either Phoenix or Miami.
Participants must pass required quizzes throughout the program and the final exam at the end of the program. Passing is 75% or better.
Certification does not imply any legal or specialty status.
Enrollment and Pricing

Save $500 off the regular tuition fee of $3,500 by enrolling in the charter class. You can get started with just a $600 deposit, and then pay four monthly installments of $600 each.
Tuition fee includes 4-day registration for the 2019 Annual International Restorative Medicine Conference in San Diego, registration for either the Miami or Phoenix 3-day herb seminars, six live webinars, and access to 20 hours of on-demand lecture recordings. Tuition also includes up to 60 CME credits. You'll receive downloads of all the slides and handouts used by the faculty during the classes. Upon program completion, you'll receive a certificate to frame for your office.
Registration deadline is March 8, 2019.
If you have any questions, contact Jen Palmer, ND, AARM Communications and Education Director, at 941-343-5143 or email jen@restorativemedicine.com.
Cancellation Policy
If you wish to cancel your registration, you may do so before March 1, 2019 and receive a refund, minus a $100 cancellation fee. All cancellation requests must be made by emailing conferences@restorativemedicine.org. All registrations made on or after March 1, 2019 are entirely non-refundable. Any cancellation request received on or after March 1, 2019 will be subject to a cancellation fee of 100% of the total cost of registration.
Sponsors