Executive Director and Editor in Chief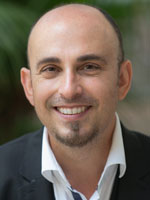 Michael Friedman, ND
Dr. Friedman is a naturopathic physician and was adjunct instructor of endocrinology at the University of Bridgeport in Connecticut. He is also the founder and director of the Annual Restorative Medicine Conference. Dr. Friedman is the author of the medical textbook Fundamentals of Naturopathic Endocrinology and co-author of Healing Diabetes. His research on the use of SR T3 has been published by the University Puerto Rico Medical School.
Governing Board of Directors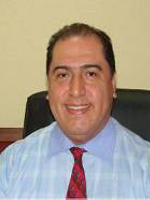 Ivan Paz, ND (Board Chair)
Ivan M. Paz ND has practiced naturopathic sciences since 1982. He is an alumnus of Hahnemann Memorial Institute of Health Sciences (aka Florida College of Naturopathic Medicine) in Bradenton, Florida, and cofounder of NOVIS Natural Clinic of San Juan, Puerto Rico where he currently practices with emphasis on environmental medicine, detoxification, pain management and mind- body approaches for stress reduction. As a renowned herbalist in the Caribbean, he brings together a body of modern and ancient practices that use the less invasive natural techniques with measurable results to enhance wellness. He is currently certified in Restorative Medicine.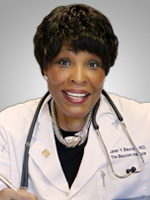 Karan Baucom, MD
Karan Baucom MD, OBGYN, FAARM has been active for many years in the area of women's health, and has been board certified in obstetrics/gynecology since 1981. She has held assistant professorships in the Obstetrics/Gynecology departments of the University of Missouri and the University of Kansas Medical Center. Dr. Baucom is the medical director of The Baucom Institute of Longevity & Life Enhancement in Overland Park, Kansas.
Scientific Board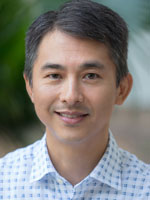 Colin Chan, MD
Colin Chan, MD received his medical degree from the University of Toronto and is board certified in family medicine in both the United States and Canada. He is an affiliate assistant professor at the University of South Florida College of Medicine. His medical practice focuses on all aspects of health and wellness and disease prevention. He utilizes medical knowledge from both Western and Eastern Medicine, including naturopathic medicine and bio-identical hormones. He is one of the very few physicians in Florida who is certified in Restorative Medicine and routinely uses sustained release T3.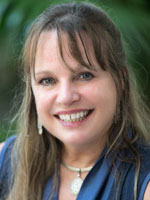 Jill Stansbury, ND
Dr. Stansbury is a naturopathic physician for 25 years specializing in women's health, mental health, and chronic disease. She holds undergraduate degrees in medical illustration and medical assisting, graduated with honors in both programs. Dr. Stansbury chaired the Botanical Medicine Program at the National College of Naturopathic Medicine for over 20 years and remains on the faculty of both NCNM and Bastyr University.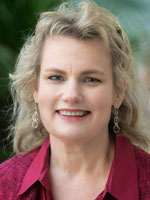 Susan Thompson, MD
Dr. Susan Thompson graduated from the University of Kansas School of Medicine in 1985. She completed her residency in family medicine with an allopathic education. In 2004, Dr. Thompson was introduced to the Wilson's Thyroid Syndrome and from there to the broader field of Restorative Medicine. Since then she has been learning from patients and other healers how to guide persons toward wellness. Her current practice now focuses on her passions in health care: maternity and delivery, Restorative Medicine, and assisting the startup of a clinic in the mountains of Haiti for five villages that have never had health care.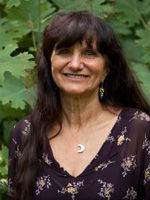 Rosemary Gladstar
Rosemary Gladstar is a world-renowned herbalist and the founder of The California School of Herbal Studies, the oldest running herb school in the United States. She is the author of many books, including Herbal Healing For Women, The Story Book Herbal Healing Series, and The Family Herbal. She is a pioneer in the herbal movement and has been called the 'godmother of American Herbalism.' Rosemary is the organizer of the International Herb Symposium and The New England Women's Herbal Conference. Rosemary lives and works from her home, Sage Mountain Herbal Retreat Center, a 500-acre botanical preserve in central Vermont.
Advisory Board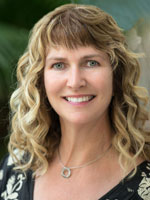 Penelope Beaudrow
Penelope Beaudrow is an Educator and Register Herbalist who earned her herbalist diploma from the Dominion Herbal College in British Columbia. She has had a career with herbs for over twenty years — from "the field to bottle" in all aspects of the natural products industry. She is a Product Development Specialist and Herbal Educator at Faunus Herbs; which manufactures, formulates, and develops complex food based supplements for the natural products industry. She is also the founder of The Ginkgo Tree, a small herbal business located on her family farm, Dogwood & Brambles. Penelope frequently lectures for herbal conferences and other various organizations, and has been featured in several herbal and gardening columns.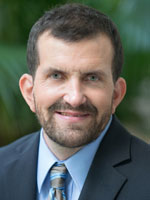 Darrow Hand, ND
Darrow M. Hand, ND earned a bachelor of science degree with a dual major in physics and communications from Antioch College. He was inspired by the work of John E. Sarno, MD who helped thousands of patients suffering with back pain to live normal lives again. He researched the medical field and decided that naturopathic medicine was an excellent way to help people. He studied for four years at the Canadian College of Naturopathic Medicine in Toronto, Ontario, and graduated in May, 2000. While studying for his naturopathic degree, Dr. Hand discovered Bowen and Craniosacral Therapy. He has found them both to be effective, healing techniques for his patients.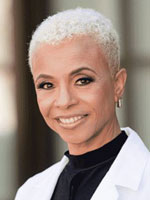 Carol Penn, DO
Dr. Penn, with her focus on both prevention and wellness for the individual and the community, has held multiple leadership positions in medicine ranging from Acting Medical Director to Director of Service Integration during her service to our nation as a National Health Service Corp Scholar working with our Federally Qualified Health Centers. Presently, Dr. Penn is the Founder/Activist of both Penn Global Visions Health and Wellness Multi Media LLC and Penn Global Medical Group LLC. She holds board certifications with the American Board of Osteopathic Family Physicians, the American Board of Obesity Medicine and is a Fellow of the Academy of the College of Osteopathic Family Physicians. Dr. Penn has been involved in supporting mind body medicine for many communities both nationally and internationally in her role as Senior Faculty with the Center for Mind Body Medicine. She currently serves on the national task force on Diversity, Equity, and Inclusion of ACOFP. Additionally she is a proud Clinical Faculty member of Rowan University School of Osteopathic Medicine.