CME Speakers
Andrew W. Campbell, MD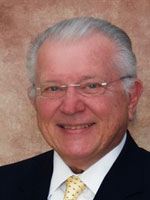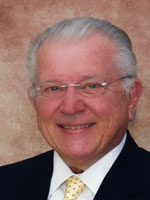 Dr. Campbell trained at the Orlando Regional Medical Center in Florida and at the Medical College of Georgia before moving to Houston, Texas, where he was the medical director of the Medical Center for Immune and Toxic Disorders for over 20 years. He has held various leadership positions in hospitals in Houston. Dr. Campbell served on the admissions committee for the University of Texas Medical School and as a faculty member. He founded the St. John Vianney Clinic for the indigent 27 years ago. He has served as president or vice-president of a number of medical organizations, both national and international. He has also been editor-in-chief, co-editor, associate editor and on the editorial board of several medical journals. He is currently the editor-in-chief of two peer reviewed and indexed medical journals. Dr. Campbell has received awards from many organizations, both medical and consumer, national and international. Dr. Campbell has published over 70 peer-reviewed journal articles and medical textbook chapters
Michael Friedman, ND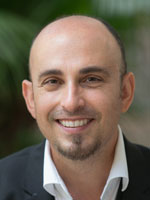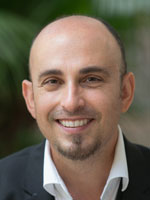 Dr. Friedman is a naturopathic physician and medical herbalist. He graduated from the Canadian College of Naturopathic Medicine in 1998 and was adjunct instructor of endocrinology at the University of Bridgeport in Connecticut. He is also the founder and director of the Annual Restorative Medicine Conference. Dr. Friedman is the author of the medical textbook Fundamentals of Naturopathic Endocrinology and co-author of Healing Diabetes. His research on the use of thyroid hormones has been published by the University Puerto Rico Medical School. Dr. Friedman has lectured at three naturopathic and allopathic medical schools including NCNM, UB, CCNM and at the Dehradun Medical School of Physicians and Surgeons in India. He is currently the Executive Director of the non-profit Association for the Advancement of Restorative Medicine (AARM).
Shalesh Kaushal, MD, PhD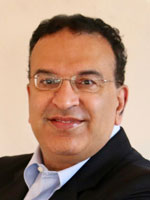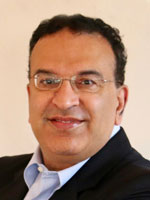 Dr. Kaushal obtained his BS degree at Yale University in Molecular Biophysics and Biochemistry. Subsequently, he completed his MD at John Hopkins and PhD at MIT with the Nobel Laureate Dr. Har Gobind Korana. He then completed his residency at the Doheny Eye Institute/USC Department of Ophthalmology and his surgical retina fellowship at the Washington University St. Louis/Barnes Retina Institute. He then spent an additional year at Moorfields Eye Institute and at the Institute of Ophthalmology in London. While at the University of Florida, he was the Richardson II Chair and head of the retina division. Dr. Kaushal established the clinical and surgical retina division, recruited physicians, trained residents, surgical fellows as well as mentored undergraduates, medical students, graduate students, post-docs in his research lab. Further, he organized an annual retina symposium and that attracted many key leaders both in the US and internationally.
Nancy Lins, ND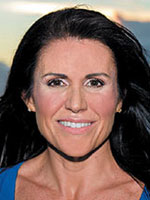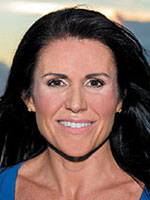 Dr. Lins is a board certified Naturopathic Physician licensed in the State of Hawaii. She received her doctoral training from Southwest College of Naturopathic Medicine and Health Sciences in Tempe, Arizona. That training included a four year didactic program and clinical residency. Her studies included the use of various natural modalities including nutrition, vitamin therapies, botanical medicine, homeopathic medicine, natural hormone replacement, acupuncture, structural therapy and mind/body medicine. Dr. Lins completed her clinical training in 2001, focusing primarily upon women's health issues pertaining to hormonal imbalances and anti-aging medicine. She continues to attend advanced trainings to increase her skills in the art of medicine.
Erin Lommen, ND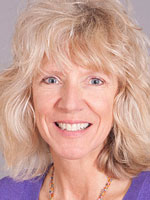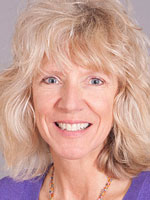 Dr. Lommen is a licensed naturopathic physician and is enjoying her 22nd year of clinical family practice and health optimization using natural medicine. She was a clinical investigator for a successful 5-year study through the NIH (National Institute of Health) on chronic disease. Dr. Lommen has taught as an associate professor at NCNM (National College of Naturopathic Medicine) for 10 years. She is the co-author of the best-selling book on women's hormone balancing: Slim, Sane and Sexy; Pocket Guide to Natural, Bioidentical Hormone Balancing (3rd Printing 2011, Fountain of Youth Press). Dr. Lommen is a medical interpreter for thermographic breast screening. Additionally, Dr. Lommen is a committed to educating other physicians in the principles of Natural Healing. She teaches hundreds of physicians each year on topics such as: Adrenal Health, GI Health, Women's Health and Bioidentical Hormone Balancing, PCOS and Metabolic Syndrome, Depression and Chronic Fatigue Syndrome. Television interviews include both local and national stations, most notably; CNN.
Tieraona Low Dog, MD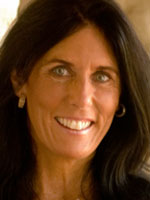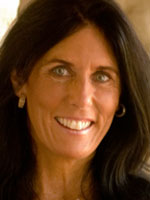 Dr. Low Dog's exploration of natural medicine began more than 35 years ago as she studied midwifery, herbal medicine; massage therapy and martial arts before earning her medical degree from the University of New Mexico School of Medicine. An internationally recognized expert in the fields of integrative medicine, dietary supplements and women's health, Dr. Low Dog was appointed by President Bill Clinton to the White House Commission on Complementary and Alternative Medicine Policy, served as the elected Chair of the US Pharmacopeia Dietary Supplements and Botanicals Expert Information Panel, and was appointed to the Scientific Advisory Council for the National Center for Complementary and Alternative Medicine. She has been an invited speaker to more than 550 scientific/medical conferences, published 40 peer-reviewed articles, written 22 chapters for medical textbooks, and has authored five books, including three National Geographic books, Fortify Your Life, Healthy at Home and Life is Your Best Medicine. She has appeared on CNN, ABC's 20/20, and is a frequent guest on the Dr. Oz show and NPR's The People's Pharmacy. She currently serves as the Fellowship Director for the Academy of Integrative Health and Medicine.
Victoria Maizes, MD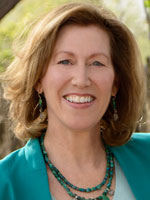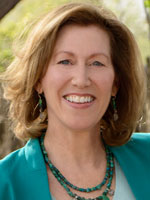 Dr. Maizes is the executive director of the Arizona Center for Integrative Medicine, and a professor of medicine and public health at the University of Arizona. She is internationally recognized as a leader in integrative medicine, and is committed to pioneering change efforts that solve U.S. health care system problems. At the University of Arizona, she stewarded the growth of the Program in Integrative Medicine from a small program educating four residential fellows per year to a Center of Excellence training more than 1,000 fellows and residents annually. She was responsible for developing the Center's curriculum in integrative medicine and pioneered multiple educational innovations, including the Integrative Medicine in Residency — a national model for educating primary care physicians licensed worldwide by 77 residencies — and the Integrative Health and Lifestyle Program, an interprofessional lifestyle-training program.
As founding education co-chair of the Consortium of Academic Health Centers for Integrative Medicine, Dr. Maizes led a team of educators to create objectives for medical students in integrative medicine. Together with her team at the University of Arizona Center, collaborating partners, and a cooperative agreement with HRSA, she is helping create a foundational course in integrative health. To address the needs of underserved communities for health promotion and wellness, she is developing a bilingual health promotion tool — the integrative health self-care tool.
Dr. Maizes graduated from Barnard College of Columbia University, received her MD from the University of California San Francisco, completed her residency in family medicine at the University of Missouri, Columbia, and her fellowship in integrative medicine at the University of Arizona. Dr. Maizes is the co-editor of Integrative Women's Health (Oxford University Press 2010; 2nd edition 2015) and the author of Be Fruitful: The Essential Guide to Maximizing Fertility and Giving Birth to a Healthy Child (Scribner 2013). She lectures worldwide to academic and community audiences on women's health, integrative medical education, nutrition, environmental issues, cancer, and healthy aging. In 2009, Dr. Maizes was named one of the world's 25 intelligent optimists by ODE magazine.
Christine Salter, MD, DC
Dr. Salter is the medical director of The Centre For Vibrant Health And Wellness in St. Louis. She is a native of Great Britain, where she obtained her BSc (hon)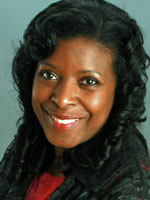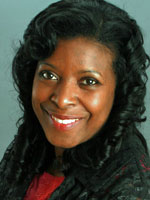 in Physiology & Biochemistry from the University of Reading, UK. She subsequently graduated from the British College of Naturopathy & Osteopathy, Logan University (formerly Logan College of Chiropractic), and St. Louis University School of Medicine. She continued her medical training at Mercy Medical Center (formerly St. John's Mercy Medical Center) Family Medicine Residency program. Dr. Salter is board certified in Family Medicine, Integrative Holistic Medicine (ABIHM), the new American Board of Integrative Medicine, and the American Board of Obesity Medicine (ABOM). She is also a member of the Institute of Functional Medicine. Dr. Salter started her solo practice named Vibrant Health Family Medicine in 2001. She practiced the full scope of Family Medicine including prenatal care.
Kevin Spelman, PhD, MCPP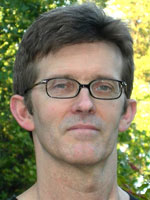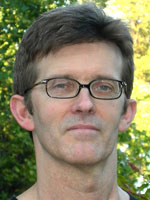 Dr. Spelman is an internationally recognized expert on the molecular biology and clinical therapeutics of botanical medicines. A past National Institutes of Health postdoctoral fellow and Marie Curie research fellow in the European Union, Dr. Spelman has published 27 scientific papers and 6 chapters. He has practiced phytotherapy, informed by the Ayurvedic system, western herbalism and modern physiology, since 1989. Past research has included the molecular biology of cannabinoid receptors, brain and ovarian cancer, as well as clinical investigations, immunological studies and chemical analysis on various medicinal plants. International research has included the analysis of nutrient levels in teenage women in West Africa, working with children with neurological disorders in Central America and researching medicinal plants active against malaria in Paris. He is an adjunct assistant professor at Massachusetts College of Pharmacy and Health Sciences, an adjunct professor of botanical medicine at National College of Natural Medicine and a distinguished lecturer at Maryland University of Integrative Health. Dr. Spelman has advised the White House Commission on Complementary and Alternative Medicine and provided expert testimony to the Maryland House of Delegates and the Maryland Senate, as well as advised McCormick & Company on new product development and the Jamaican government's Scientific Research Council. Dr. Spelman is currently a consultant specializing in new product development, laboratory and cGMP issues and research initiatives.
William J. Walsh, PhD, FACN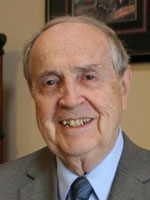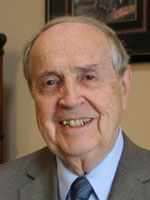 Dr. Walsh is president of the non-profit Walsh Research Institute, is an internationally recognized expert in the field of nutritional medicine and a key scientist paving the way for nutrient-based psychiatry and nutritional medicine. Over the past 30 years, Dr. Walsh has developed biochemical treatments for patients diagnosed with behavioral disorders, attention deficit (hyperactivity) disorder, autism, clinical depression, anxiety, bipolar disorders, schizophrenia, and Alzheimer's disease that are used by doctors throughout the world. His book, Nutrient Power: Heal Your Biochemistry and Heal Your Brain (Skyhorse Publishing, 2012), describes the evidence-based nutrient therapy system. After earning degrees from Notre Dame and the University of Michigan, Dr. Walsh received a PhD in chemical engineering from Iowa State University. While working at Argonne National Laboratory in the 1970s, Dr. Walsh organized a prison volunteer program that led to studies of prisoners and ex-offenders researching the causes of their violent behavior. The collaboration with renowned (late) Carl C. Pfeiffer, MD, PhD, a pioneer in the field of nutritional research therapy, led Dr. Walsh to the development of individualized nutrient protocols to normalize body chemistry and brain chemistry. Dr. Walsh went on to study more than 30,000 patients with mental disorders acquiring an unparalleled database of more than 3 million chemical assays during his clinical and research work.
Denis Wilson, MD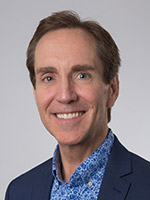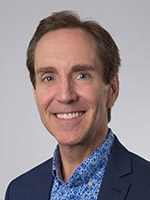 Dr. Wilson graduated from the University of South Florida College of Medicine in 1985 and trained in Family Practice. Dr. Wilson specializes in optimizing peripheral thyroid function, body temperature, and well-being. Working with more than 5,000 patients, he has developed a new simplified paradigm for thyroid management and was the first doctor to use sustained-release liothyronine. For more than 20 years he has educated more than 2,500 physicians about the use of sustained-release liothyronine for patients with symptoms of low thyroid and low body temperature despite having normal blood tests. His novel treatment of using sustained-release T3 is now standard of care with a subsection of physicians practicing complementary and alternative medicine and his work is being taught in naturopathic medical schools. Dr. Wilson is the author of 3 books, including the extensively referenced: Evidence-Based Approach to Restoring Thyroid Health.
Heather Zwickey, PhD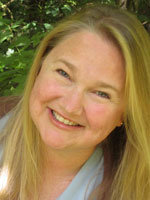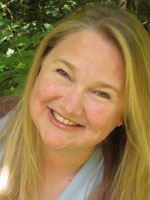 Dr. Zwickey is the Dean of Research and Graduate Studies at the National University of Natural Medicine (NUNM), director of Helfgott Research Institute, and Professor of Immunology. Dr. Zwickey trained at the world renowned National Jewish Medical and Research Center in Denver. She received a Ph.D. in Immunology and Microbiology from the University of Colorado Health Sciences Center. Dr. Zwickey went on to complete a postdoctoral fellowship and teach medical school at Yale University. In 2003, Dr. Zwickey launched the Helfgott Research Institute at NUNM. At Helfgott, Dr. Zwickey applies her immunology expertise to natural medicine. She studies the immunological mechanisms involved in nutrition, herbal medicine, acupuncture, and mind-body medicine. Her current area of focus is the inflammatory components of Parkinson's disease. Dr. Zwickey has used her expertise in program development to establish the School of Research and Graduate Studies at NCNM, and serves as its leader. She has developed Masters programs in Integrative Medicine Research, Nutrition, and Global Health. Dr. Zwickey's passion for sustainable global health has inspired her to establish research collaborations in Tanzania where she studies maternal-child nutrition, and traditional herbal medicines.
Non-CME Speakers
Todd Born, ND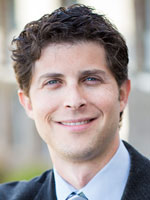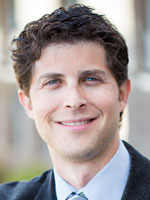 Dr. Born is a naturopathic doctor, co-owner and medical director of Born Naturopathic Associates, Inc., in Alameda, California. He is a thought leader for the UK-based Clinical Education, a free peer-to-peer service that offers clinicians a closed forum to ask clinical questions and receive evidence-based responses by experts in their fields. Dr. Born graduated from Bastyr University in Seattle and completed his residency at the Bastyr Center for Natural Health and its thirteen teaching clinics, with rotations at Seattle-area hospitals. He has been published in Naturopathic Doctor, News and Reviews, Townsend Letter, Integrative Medicine Alert, and the Natural Nutmeg. He has appeared on KRON4 News and National Psoriasis Foundation, as an expert. Dr. Born's clinical focus is utilizing integrative medicine to treat chronic disease. He has a strong interest in difficult and refractory cases, gastrointestinal issues, neurological and neurodegenerative disorders, endocrinology, cardiovascular disease and diabetes, autoimmune disease, development and behavioral issues, HIV/AIDS, and geriatrics. He has extensive knowledge and training in the basic medical sciences, physical medicine (osseous manipulation, craniosacral therapy, hydrotherapy and physiotherapy), botanical medicine, homeopathy, biotherapeutic drainage, Ayurveda, counseling, pharmacology, and diet and nutrient therapies.
Debby Hamilton, MD, MPH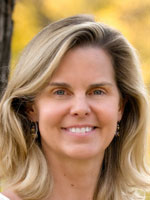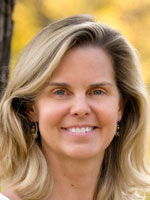 Dr. Hamilton is a Pediatrician with experience in primary care, integrative medicine, research, speaking and writing. Her education includes an undergraduate degree from Wesleyan University followed by a medical degree from Chicago Medical School. She graduated with honors from medical school through the Alpha Omega Alpha (AOA) medical society. After completing her pediatric residency at Brown University, she practiced as a general pediatrician. Her background includes Board Certifications in Pediatrics, Physician Nutrition and Integrative/Holistic Medicine (AIHM). Following her practice in primary care, Dr. Hamilton attained additional fellowship training in nutrition at the Children's Hospital in Denver. As part of her nutrition training, she completed her Masters of Science degree in Public Health (MPH). Her research for her MPH degree was funded through a National Institute of Health (NIH) Nutrition Research Training Grant to study nutrient intake from complementary foods in infants. Dr. Hamilton founded Holistic Pediatric Consulting in Colorado in 2005. Her practice used an integrative focus to treat chronic diseases such as Autism and ADHD. Although she began treating only children, her practice led to treatment of parents who often have similar medical issues as their children. By using functional medical testing, she could evaluate the underlying mechanisms involved in chronic diseases such as inflammation, immune deficiencies, and mitochondrial dysfunction. After treating many children with chronic disease, she became interested in understanding the risk factors involved in children developing these illnesses. After researching over 600 references, she wrote Preventing Autism & ADHD: Controlling Risk Factors, Before, During & After Pregnancy. Her book led to her collaboration in the writing of The Healthy Child Guide through the Neurological Health Foundation. She has also contributed chapters for Child Decoded: Unraveling Learning and Behavioral Disorders, to be published in 2017.
Mark Newman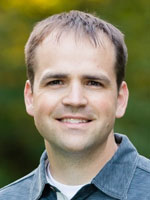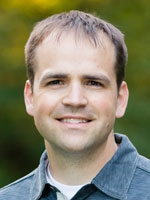 Mark is one of the foremost experts and an international speaker in the area of hormone testing. He has designed several hundred novel tests at multiple labs. Mark has educated thousands of physicians on hormone testing best practices. He has particular expertise in the testing of adrenal and reproductive hormones, especially as it relates to the appropriate monitoring of hormone replacement therapy. Mark has directed lab testing at multiple industry-leading hormone testing labs.
Online University Faculty
Antonio Bianco MD, PhD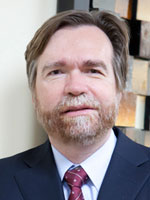 Dr. Bianco is a Professor of Medicine and Chief of the Division of Endocrinology and Metabolism at Rush University Medical Center. He is a Physician Scientist working in the thyroid field, in both basic and clinical investigation. He obtained his M.D., Ph.D. in human physiology, and clinical training in Endocrinology in São Paulo, Brazil. He served as a faculty member at the University of Sao Paulo for 13 years and later accepted the position of Associate Professor of Medicine at Harvard Medical School and Chief of the Thyroid Section at the Brigham and Women's Hospital (BWH). In 2008 Dr. Bianco moved to the University of Miami Miller Scholl of Medicine to head the Division of Endocrinology and in 2014 was recruited to Rush. Dr. Bianco has been widely recognized for having trained about 40 graduate students and for his more than 200 peer-reviewed publications. He has received numerous awards, including the LATS Award from the Latin American Thyroid Society, the Van Meter award from the American Thyroid Association and the Rosalind Pitt-Rivers Medal from the British Thyroid Society and been a speaker in a number of named visiting lectureships. He is a member in the American Society for Clinical Investigation, Association of American Physicians and American Clinical and Climatological Association. He is currently a member of the Board of Scientific Counselors of the NIDDK (Bethesda MD) and a member of the Scientific Board of Fondazione Institut Biochimique SA for Scientific Research, Lugano, Switzerland.
Michael Friedman, ND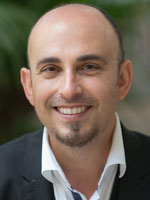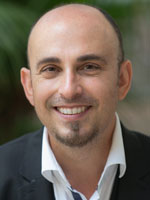 Dr. Friedman is a naturopathic physician and medical herbalist. He graduated from the Canadian College of Naturopathic Medicine in 1998 and was adjunct instructor of endocrinology at the University of Bridgeport in Connecticut. He is also the founder and director of the Annual Restorative Medicine Conference. Dr. Friedman is the author of the medical textbook Fundamentals of Naturopathic Endocrinology and co-author or Healing Diabetes. His research on the use of T3 has been published by the University Puerto Rico Medical School. Dr. Friedman has lectured at three naturopathic and allopathic medical schools including NCNM, UB, CCNM and at the Dehradun Medical School of Physicians and Surgeons in India. He is currently the Executive Director of the non-profit Association for the Advancement of Restorative Medicine (AARM).
Neal Rouzier, MD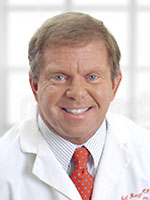 Dr. Rouzier is a pioneer in natural hormone replacement, practicing almost since its inception in the early 1990's. He has dedicated his life's work to uncovering the medical literature that supports safe and effective protocols for unique and personalized patient care. He is the Director of the Preventive Medicine Clinics of the Desert, specializing in the medical management of aging and preventive care for men and women. He has treated more than 2,000 patients with natural hormone replacement therapy and is recognized as a renowned leader and expert in the field. Dr. Rouzier lectures to medical academies on this new paradigm in medicine and is the author of Natural Hormone Replacement for Men and Women: How to Achieve Healthy Aging. Dr Rouzier was recently awarded the prestigious Alan P. Mintz Award in Age Management Medicine.
Eric S. Swirsky, JD, MA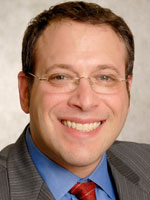 Eric Swirsky is a faculty member and the director of graduate studies in the Department of Biomedical and Health Information Sciences at the University of Illinois at Chicago (UIC). He received his juris doctor from American University, his master of arts in South Asian studies from the University of Wisconsin-Madison, and his bachelor's degree in Religious Studies from Ithaca College. Professor Swirsky also completed a post-doctoral fellowship at the University of Chicago Medicine's MacLean Center for Clinical Medical Ethics. As an ethicist-attorney, Swirsky serves on UI Health's Ethics Committee, the Research Ethics Consultation Service, the Illinois POLST Taskforce, and other nonprofit organizations. As an educator, Swirsky has created ethics curricula from the undergraduate to the post-doctoral levels. He has received numerous awards and distinctions related to teaching, including a variety of peer and student nominated awards, honorary faculty appointments, designation as a UIC master teaching scholar, and his recent appointment to the Board of Directors for the Commission on Accreditation for Health Informatics and Information Management Education. His expansive scholarly interests revolve around the ethical conundra attendant to the use of health information technologies; in particular, Swirsky is interested in impacts upon clinical relationships, the delivery of health services, economics, and end of life decision-making. His areas of expertise reside in areas related to ethical use of information, medical technology, clinical intervention, and the sociotechnical milieu in which they converge.
Dr. Clare Westmacott MD, CCFP, MD MFHom (UK)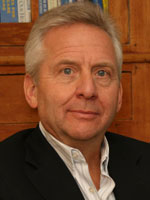 Dr. Westmacott graduated as an MD from the University of Western Ontario in London, Ontario in 1973. He then obtained his Specialty Certification in Family Medicine in 1977. He ran a very large Solo Rural Family Practice in Ontario for 23 years. Besides a full time office, Dr. Westmacott looked after his own Hospital patients, worked in the Emergency Department, delivered babies, did house calls and had patients in 5 Nursing Homes. Dr. Westmacott also was the Medical Director of Home Care for his County from 1984-1993 and was President of the Ontario Home Care Medical Advisor's Association from 1988-1993.
As a result of these experiences, Dr. Westmacott came to understand that there was much more to good health than just waiting for medications & surgery. Consequently, he decided to pursue an Integrated approach to his Medical care. In 1998, Dr. Westmacott studied Homeopathy at the Royal London Homeopathic Hospital in London, England. All of his Professors were Medical Doctors who practiced Homeopathy. He obtained his MD-LFHom, returning 8 years later where he was granted his MD-MFHom – Member of the Faculty of Homeopathy. Since then he has continued to study and implement in patient care – Natural Medicine Modalities. Presently, Dr. Westmacott and his wife, Carole Westmacott a Registered Nurse run an integrated approach to patient care. This includes: Physiological Investigations and Assessments, Lifestyle, Stress Management, Inflammation treatment with Homeopathic Drainage, Nutrition, appropriate Supplements, Bio-identical Hormones and Homeopathic Counselling with Classical, High Potency Homeopathic Remedies.