Hypothyroidism, Thyroid Autoimmune Disease and Whole Body Iodine Insufficiency
One Day Intensive
Saturday, May 20, 2017
University of Miami Miller School of Medicine
Held at Courtyard Marriott Downtown, 200 SE 2nd Avenue, Miami FL, 33131
Registration
Cost: $179


A healthy lunch is included with registration.
Attend this one day intensive on thyroid and adrenal topics to gain a new perspective on targeted assessment and treatment. Speakers are expert clinicians in the field of endocrinology who can share clinical pearls on how to identify thyroid disorders even in cases of so-called "normal" thyroid lab tests. Botanical medicine, nutrients and T3 can be used to resolve a long list of vague symptoms such as fatigue, headache, anxiety, depression, low sex drive, low body temperature, slow metabolism, unexplained weight gain and more. Attendees will learn tools that can make a significant difference in the lives of their patients.
Here's a sample of topics which will be covered:
Optimize body temperature and thyroid function to normalize metabolism
Evidence-based review of low body temperature and associated symptoms
Assessing and treating autoimmune thyroid diseases
In depth review of thyroid physiology and the impact of nutrient deficiencies
Optimize the HPA axis to restore thyroid function
Recognize obstacles in peripheral-tissue thyroid hormone conversion
Examine the impact of environmental toxins on peripheral thyroid function
In-depth research on the critical role of iodine and optimal levels
Treatment protocols for optimizing thyroid health and body temperatures
Protocols for triiodothyronine (T3), botanicals, and nutritional medicines to support the thyroid system
Conference Schedule
Time
Event/Speaker
9:30 – 10:30 a.m.
Thyroid Autoimmune Disease / Michael Friedman, ND
Primary care physicians now diagnose thyroid disease routinely, frequently with an autoimmune component. Thyroid complaints include fatigue, weight gain and depression, even despite normal hormone protocols. In this talk, Dr. Friedman will review nutritional deficiencies and excesses which can contribute to hypothyroidism as well as treatment considerations and lifestyle measures. This class offers suggestions that doctors can consider when treating symptomatic thyroid patients with Graves and Hashimoto's Disease.
10:30 – 11:30 a.m.
Sub Laboratory Hypothyroidism / Denis Wilson, MD
The hypothalamic-pituitary-thyroid axis is responsible for maintaining an appropriate level of thyroid hormones that the cells can use to provide for normal metabolism. Just as vital, recent research has uncovered thyroid signaling pathways that regulate the thyroid system on a cellular level. The ubiquitin proteasome system controls the level of deiodinase enzyme, thereby determining T4 to T3 conversion. All this crucial intracellular activity is not measured by thyroid blood tests. This might explain why some people have low body temperatures and symptoms of low thyroid function. Dr. Wilson will present evidence-based nutritional, hormonal and lifestyle treatment protocols to alleviate hypothyroid symptoms and normalize body temperature.
11:30 – 11:45 p.m.
Break
11:45 – 12:45 p.m.
Whole Body Iodine Sufficiency / Jorge Flechas, MD
Is iodine a largely-overlooked nutrient in medicine? Twenty percent of total body iodine sits in the skin, 32 percent is in the muscles, and 35 percent is in the fat. Iodine supports many bodily functions other than being carried around by thyroid hormone. In the current medical literature there is much debate on iodine and autoimmune problems. This topic warrants further discussion with a look at the broader role of iodine for total body health.
12:45 – 1:45 p.m.
Lunch
1:45 – 3:00 p.m.
Using Evidence Based Botanicals in the Treatment of Thyroid Disease and related Hypo- and Hyper-tension / Kevin Spelman, PhD
This session will present current research on botanical medicines aimed at regulating thyroid function. Agents that improve hypothyroid function by increasing iodine uptake and synthesize thyroid hormones will be reviewed, along with agents known to block excessive stimulation of the thyroid in cases of excessive TSH production, or thyroid auto-antibodies. Synergism between the adrenal and the thyroid gland, and the "cross talk" between all the endocrine organs will be addressed as an important aspect of treating thyroid diseases.There is a high prevalence of hypertension in hypothyroid patients, probably due to increased sympathetic nervous tone and alpha-adrenergic response. Triiodothyronine, T(3), mediates the expression of several important cardiac genes. Elevated TSH levels are correlated with hypertension and coronary artery disease. Nutritional and botanical evidence based protocols for a variety of common thyroid conditions seen in clinical practice will be shared. Herbs will be reviewed which can increase parasympathetic activity to reduce high blood pressure, and increase aldosterone to increase low blood pressure.
3:00 – 3:15 p.m.
Break
3:15 – 4:00 p.m.
T3 Dosing and Supportive Botanical Medicine / Wilson,MD
A simple protocol for the empirical use of T3 in patients with low body temperatures and normal thyroid blood tests will be presented. Doctors will learn how cycling patients on and off T3 can often reset the body temperature so that the temperature and symptoms often remain improved off medicine. This presentation will also review the practical clinical application of adding thyroid and adrenal supportive botanical medicines to thyroid hormone protocols.
Accreditation: The University of Miami Leonard M. Miller School of Medicine is accredited by the ACCME to provide continuing medical education for physicians. Credit Designation: The University of Miami Leonard M. Miller School of Medicine designates this live activity for a maximum of 3 AMA PRA Category 1 Credit(s)™. Physicians should claim only the credit commensurate with the extent of their participation in the activity.

Conference Speakers
Michael Friedman, ND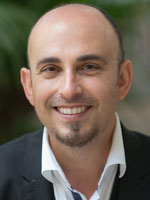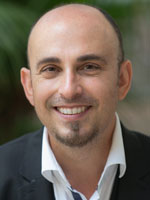 Michael Friedman, ND is a naturopathic physician and medical herbalist. He graduated from the Canadian College of Naturopathic Medicine in 1998 and was adjunct instructor of endocrinology at the University of Bridgeport in Connecticut. He is also the founder and director of the Annual Restorative Medicine Conference.
Dr. Friedman is the author of the medical textbook Fundamentals of Naturopathic Endocrinology and co-author or Healing Diabetes. His research on the use of SR T3 has been published by the University Puerto Rico Medical School. Dr. Friedman has lectured at three naturopathic and allopathic medical schools including NCNM, UB, CCNM and at the Dehradun Medical School of Physicians and Surgeons in India. He is currently the Executive Director of the non-profit Association for the Advancement of Restorative Medicine (AARM).
Denis Wilson, MD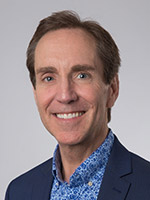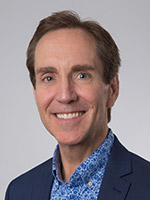 Dr. Wilson graduated from the University of South Florida College of Medicine in 1985 and trained in Family Practice. Dr. Wilson specializes in optimizing peripheral thyroid function, body temperature, and well-being. Working with more than 5,000 patients, he has developed a new simplified paradigm for thyroid management using hormones and nutrition. His novel treatment of using sustained-release T3 is now standard of care with a subsection of physicians practicing complementary and alternative medicine and his work is being taught in naturopathic medical schools. Dr. Wilson is the author of 3 books, including the extensively referenced: Evidence-Based Approach to Restoring Thyroid Health.
Jorge Flechas, MD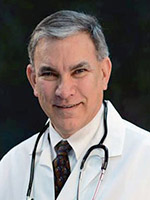 Dr. Flechas is the Medical Director of Flechas Family Practice in Hendersonville, N.C. In addition to family practice, Dr. Flechas' subspecialities include Iodine Therapy for thyroid and breast disorders, natural hormone replacement for both men and women, and diagnosis and treatment of cardiac-related issues such as coronary artery disease, atherosclerosis, and hypertension. Dr. Flechas was born in San Juan, Puerto Rico, and is fluent in both English and Spanish. He majored in Physics at Southern Missionary College in Tennessee and achieved both his Doctorate in Medicine (1977) and his Masters Degree in Public Health (1979) from Loma Linda University in California. Dr. Flechas has been in medical practice for 35 years. His experience and his devotion to the continual study of medicine allow him to diagnose and treat a wide variety of both common and not-so-common medical conditions. As an internationally sought-after speaker, Dr. Flechas regularly speaks at medical conferences.
Kevin Spelman, PhD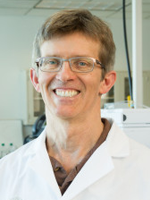 Kevin Spelman, PhD, MCPP is a scientist, clinician, educator, herbalist and writer. He has been the Principle Scientist for a major manufacturer of medicinal plant extracts, a postdoctoral fellow at the National Institutes of Health, Clinical Chair for Tai Sophia Institute's clinical herbal medicine program and a past Marie Curie Research Fellow in the European Union. Kevin was a cofounder of the first Masters of Science degree in clinical herbal medicine, as well as a founding faculty member of the first Bachelors of Science degree in botanical medicine in the U.S.
Past research has included the molecular biology of brain and ovarian cancer, clinical investigations on various medicinal plants, immunological studies on Echinacea spp. and chemical studies on numerous plant species. International research has included the analysis of nutrient levels in women of early childbearing age in West Africa, working with children with neurological disorders in Central America and researching medicinal plants active against malaria in Paris, France.
In addition, he is an adjunct assistant professor at Massachusetts College of Pharmacy and Health Sciences, an adjunct professor of botanical medicine at National College of Natural Medicine, a faculty member of California School of Herbal Studies and a distinguished lecturer at Maryland University of Integrated Health.
Hotel
Courtyard Marriott Downtown Miami
200 SE 2nd Avenue, Miami, FL 33131
Contact Lourdes Mejia (Lourdes.Mejia@marriott.com or 305-929-9934) to make your reservations at the special UM rate.