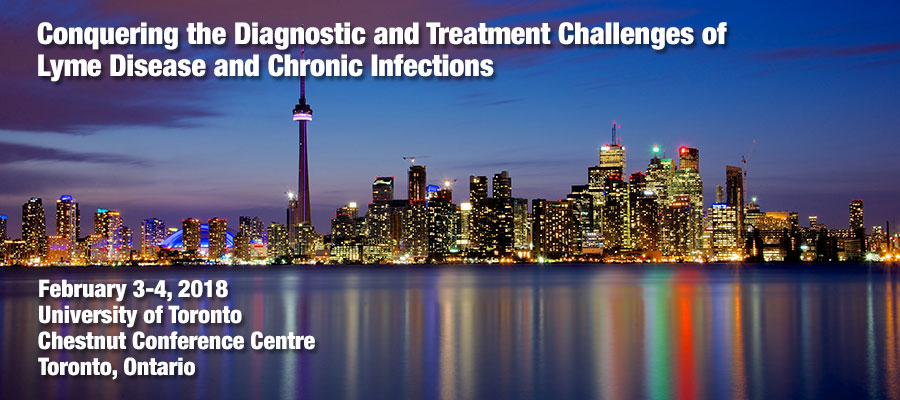 Conference Overview
Lyme disease is a growing health risk in Canada, and the number of Lyme cases reported in Canada has risen sharply in recent years. AARM believes it's important to offer updated education and protocols, knowing that many of these new Lyme patients will be searching for naturopathic doctors and their effective treatments. Chronic infections and environmental toxins can confound the clinical picture, but fortunately naturopaths have the unique ability to identify the root causes and provide supportive and curative treatments. We hope you find tremendous value in the information the expert clinicians and researchers who are speaking at this conference have to offer on these topics.
Topics covered:
Fundamentals of immunology in chronic disease
Optimizing multiple facets of the immune system
Clinical and lab diagnostics for Lyme and other chronic infections
Infections accelerated by environmental toxins
Addressing adrenal and thyroid dysfunction in chronic infections
Clinical pearls for treating complex cases
In this video about the Toronto Restorative Medicine Regional Conference, several physicians discuss why the conference is valuable to practitioners.
Conference Faculty
Michael Friedman, ND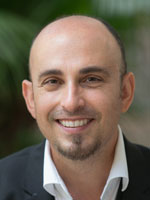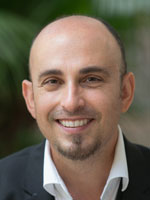 Dr. Friedman is a former adjunct instructor of endocrinology at the University of Bridgeport in Connecticut and is the author of the medical textbook Fundamentals of Naturopathic Endocrinology. His research on the use of thyroid hormones has been published by the University Puerto Rico Medical School. Dr. Friedman has lectured at three naturopathic and allopathic medical schools including NCNM, UB, CCNM and at the Dehradun Medical School of Physicians and Surgeons in India. He is currently the Executive Director of the non-profit Association for the Advancement of Restorative Medicine (AARM).
Darin Ingels, ND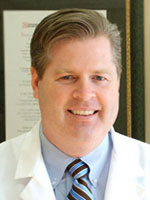 Dr. Ingels is a respected leader in natural medicine with numerous publications, international lectures and more than 25 years experience in the healthcare field. He has been published extensively and is the author of two books, The Natural Pharmacist: Lowering Cholesterol (Prima, 1999) and Natural Treatments for High Cholesterol (Prima, 2000). He has also written a chapter on allergy desensitization for autistic children in "Cutting Edge Therapies for Autism" (Skyhorse, 2014). Dr. Ingels is the author of the upcoming book on Lyme disease "The Lyme Paradox" (Avery, 2018). Dr. Ingels' practice focuses on environmental medicine with special emphasis on chronic immune dysfunction, including Lyme disease, autism, allergies, asthma, recurrent or persistent infections and other genetic or acquired immune problems.
Kelly McCann, MD, MPH & TM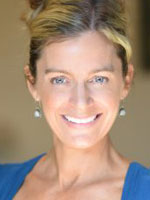 Dr. McCann received her Doctor of Medicine degree (MD) and simultaneously earned a Master's in Public Health (MPH) in Tropical Medicine (TM) at Tulane University in New Orleans. She completed both an Internal Medicine residency at Banner Samaritan Medical Center and a Pediatrics residency at Phoenix Children's Hospital in Phoenix, AZ. Dr. McCann practiced medicine at the Arizona Center for Integrative Medicine where she worked and trained with renowned Andrew Weil, M.D., as one of 35 distinguished fellows in residence throughout the world. After completion of the Fellowship, Dr. McCann became certified in medical acupuncture through the American Academy of Medical Acupuncture, studied environmental medicine and chelation with Dr. Walter Crinnion and biotoxins with Dr. Ritchie Shoemaker. She also attends numerous conferences annually including ILADS – International Lyme and Associated Diseases Society meetings, Membrane Medicine meetings regarding the PK protocol and other nutritional and integrative medicine trainings. Dr. McCann is on staff at Hoag Memorial Hospital in Newport Beach, California and has been in private practice in Costa Mesa since 2008. She founded Partners in Health at the Spring Center in August 2009.
Heather Zwickey, PhD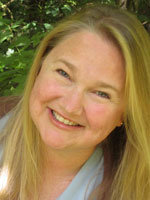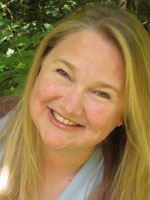 Dr. Zwickey is the dean of research and graduate studies at the National University of Natural Medicine (NUNM), director of Helfgott Research Institute, and professor of immunology. In 2003, Dr. Zwickey launched the Helfgott Research Institute at NUNM, where she applies her immunology expertise to natural medicine. She studies the immunological mechanisms involved in nutrition, herbal medicine, acupuncture, and mind-body medicine. Her current area of focus is the inflammatory components of Parkinson's disease. Dr. Zwickey has used her expertise in program development to establish the School of Research and Graduate Studies at NCNM, and serves as its leader. She has developed Masters programs in Integrative Medicine Research, Nutrition, and Global Health.
Continuing Education Credits
Earn up to 13 CE credits. An application for credits will be filed with the College of Naturopaths of Ontario (CONO) and the Oregon Board of Naturopathic Medicine (OBNM).
Location and Hotel
Located adjacent to the Toronto landmark of Yonge-Dundas Square and directly north of the city's Financial District, the University of Toronto's Chestnut Conference Centre is in the heart of the downtown core. The centre is only a 5-minute walk from the St. Patrick subway station, a 10-minute walk from Eaton Centre, and a 10-minute walk from Toronto's Financial District. If you need overnight accommodations, rooms are available at the Doubletree by Hilton hotel directly across the street from the conference centre.
Sponsorships and Exhibiting
Registration is now open for sponsorship and exhibiting. This two-day conference, to be held at the University of Toronto's Chestnut Conference Centre in downtown Toronto, will focus on some of the most challenging conditions that physicians are being asked to treat, such as Lyme disease, chronic infections, and environmental exposure. This will be the perfect opportunity to demonstrate your products and services to physicians located in Ontario and the rest of Canada.
Unlike other conferences where hundreds of exhibits compete for attendees' attention, at the Restorative Medicine Regional Conference we limit the number of exhibitors to ensure greater exposure. There will be no more than 20 exhibitors at this conference. The higher ratio of attendees to exhibitors means the physicians attending the conference will be able to focus more of their attention on your exhibit and your products.
Click here to download the sponsor and exhibitor prospectus. For more information about sponsoring, email craig@restorativemedicine.com or call (941) 343-5143.