Registration Now Open!
---
Certification in T3 Therapy:
Optimizing Body Temperature and Thyroid Function with Hormones, Botanicals, Nutrition, and Lifestyle:
Each year more than 400,000 people visit an affiliated website to learn more about T3 therapy, and thousands use the practitioner search tool, looking for a Certified Practitioner. Certification in T3 Therapy is an excellent means to build your practice. Medical providers can obtain Certification in T3 Therapy by attending required classes scheduled during the annual Restorative Medicine Conference Certification Day.  Your next opportunity to attend is Thursday, August 20, 2020, online, as part of the 18th Annual Restorative Medicine Conference. Since all the T3 Certification presentations and the Restorative Medicine Herbal Fellowship (RMHF) presentations will be recorded you will be able to pursue T3 Certification and continue RMHF without interruption by watching all the presentations at your convenience.
Once certified, practitioners who are AARM members will be featured on a practitioner search tool identifying them as T3-certified practitioners. This offers the opportunity to share contact information, clinic description and website links to potential patients to help build your practice!
Certification Requirements:
To qualify for Certification in T3 Therapy you must meet the following requirements:
Listen to the required lectures at an annual AARM conference (If you have already attended an annual conference in the past, you can buy just the T3 Certification exam this year without buying the Main Conference Pass if you wish).
Complete and pass the online T3 Certification exam within 4 weeks after the conference.  Though the T3 Certification Track is included in the Main Conference Pass, the exam is extra.
Certification Day Topics
Management of Graves' Disease and Hashimoto's Thyroiditis
Optimizing Normal Body Temperatures and Metabolism through the Use of T3, Botanicals, Nutrients, and Lifestyle
Dosing of T3
Thyroid, Adrenal, Cardiac Triangle
Modulating the HPA Axis
Certification Faculty
Michaël Friedman, ND
Former adjunct instructor of endocrinology at the University of Bridgeport in Connecticut, author of the medical textbook, Fundamentals of Naturopathic Endocrinology.  Founder and director of the Restorative Medicine Conference.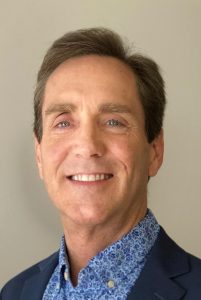 Denis Wilson, MD
Pioneering clinician in thyroid management.  He was the first to use sustained-release T3 and has trained thousands of practitioners in its use.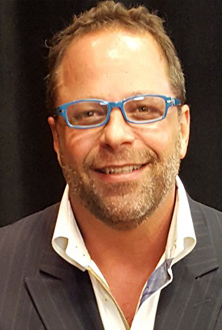 Decker Weiss, NMD
Dr. Weiss is the first naturopathic physician to participate in a conventional internship, residency, and fellowship.  He is a renowned naturopathic cardiologist.
Gerrie Lindeque, MD
Dr. Lindeque obtained his MD from the University of Pretoria, South Africa and a diploma in anesthetics from the College of Medicine of South Africa.  He is expert at managing a wide range of health conditions using cutting-edge therapies from around the world.
T3 Certification Exam -
Optional Add On ($150 USD)