Registration Now Open!
---
Conference Speakers:
Mary Bove, ND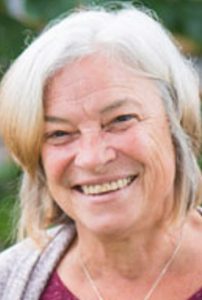 Dr. Bove initially began her studies at the National Institute of Medical Herbalist's School of Phytotherapy, gaining membership with the institute shortly after receiving her diploma of phytotherapy. Returning to the U.S., she attended Bastyr University and received her doctorate of naturopathic medicine and certificate of midwifery. Mary served as the chair of botanical medicine and midwifery co-chair at Bastyr University for several years before returning East for clinical practice. She owned and managed the Brattleboro Naturopathic Clinic for 25 years, practicing general family medicine, offering homebirths, and specializing in pediatric care. She left clinical practice a year ago to educate, write, and to teach. Dr. Bove's book The Encyclopedia of Natural Healing for Infants and Children has served as a leading reference for herbal care with children. Dr. Bove lectures internationally, participates in many natural medicine conferences, and currently works as the medical director for Gaia Herbs. Listen to Dr. Bove talk about Mitchella.
---
David Brownstein, MD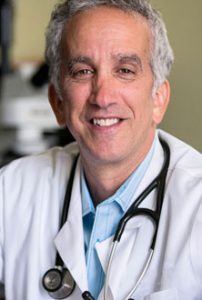 David Brownstein, M.D. is a board-certified family physician and is one of the foremost American practitioners of holistic medicine. He is a graduate of the University of Michigan and Wayne State University School of Medicine. Currently, he is the medical director of the Center for Holistic Medicine in West Bloomfield, MI. Dr. Brownstein has authored eight books on natural health and has lectured internationally to physicians and others about his success in using natural hormones, and nutritional and holistic therapies in his practice.
---
Jacqueline Chan, DO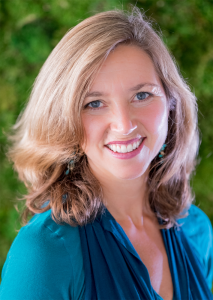 Dr. Jacqueline Susanna Chan, D.O's background is in family practice where she graduated from Ohio University College of Osteopathic Medicine in the top 10 of her class in 1997. She is board certified in Integrative Holistic Medicine and specializes in using cutting edge lab work to identify root causes of fatigue and diseases. She uses a number of different modalities to treat such as medicinal herbal tinctures, homeopathy, nutraceuticals, bio-identical hormones, osteopathic cranio-sacral therapy, HBOT therapy, IV nutritional therapy to optimize the body's inherent healing forces. Other experiences include a medical missionary project with Mayan Indians in Belize Central America, AmeriHealth television show, appearance on Community 21 TV, presenter for Dr. Oz as a panelist in 2009, Professor at Energy Medicine University, Core Faculty Member at the Academy of Intuition Medicine and mentorship with Mama Nyguen of the Kogi Tribe in the Andes. Her honors include: Phi Kappa Phi 1995, Dean's List 1995, Who's Who in Medicine and Healthcare 1995-2002, Ruth Purdy scholarship, George Tablack Scholarship, McCaughan Education Fund Scholarship.  She holds professional memberships with the American Board of Integrative Holistic Medicine, American Academy of Osteopathy and American Osteopathic Association.  Her special interests are in osteopath manipulative therapy, women's health, mood disorders, brain care, detoxification, natural menopause, cognitive care and longevity medicine.  Her hobbies are hanging out with her horse, poetry writing, hiking, expressive dance and learning.
---
William Code, MD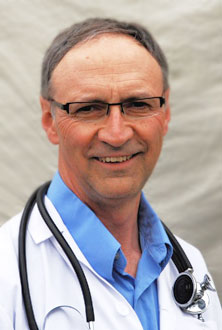 Dr. Code is an anesthesiologist, integrative medicine specialist, and acclaimed international speaker and author. A medical practitioner for 40 years, he has studied integrative medicine under Dr. Andrew Weil at the University of Arizona and his own 22-year journey with MS. Dr. Code has authored several books, including: Solving the Brain Puzzle. A Complete Laypersons Guide to Achieving Brain Health, Who is in Control of your Multiple Sclerosis? Pieces of the MS Recovery Puzzle, and Winning the Pain Game
Rosemary Gladstar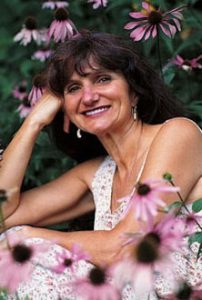 Rosemary Gladstar is a world-renowned herbalist and the founder of The California School of Herbal Studies, the oldest running herb school in the United States. She is the author of many books, including Herbal Healing For Women, The Story Book Herbal Healing Series, and The Family Herbal. She is a pioneer in the herbal movement and has been called the 'godmother of American Herbalism.' Rosemary is the organizer of the International Herb Symposium and The New England Women's Herbal Conference. Rosemary lives and works from her home, Sage Mountain Herbal Retreat Center, a 500-acre botanical preserve in central Vermont.
---
Kent Holtorf, MD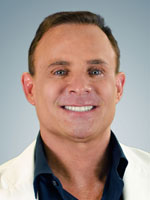 Dr. Holtorf is the medical director of the Holtorf Medical Group and is the founder and director of the non-profit National Academy of Hypothyroidism (NAH), and trains physicians on the use of natural hormones, hypothyroidism, complex endocrine dysfunction and innovative treatments of chronic fatigue syndrome, fibromyalgia and chronic infectious diseases, including Lyme disease. He is a fellowship lecturer for the American Board of Anti-aging Medicine, the Endocrinology Expert for AOL Health and is a guest editor and peer-reviewer for a number of medical journals including Endocrine, Postgraduate Medicine and Pharmacy Practice. Dr. Holtorf has published peer-reviewed endocrine reviews, including on the safety and efficacy of natural hormones, inaccuracies of standard thyroid testing, and on the diagnosis and treatment of adrenal dysfunction in chronic fatigue syndrome and fibromyalgia. He has been a featured guest on numerous national TV shows, such as CNBC, ABC News, CNN, and Discovery Health.
---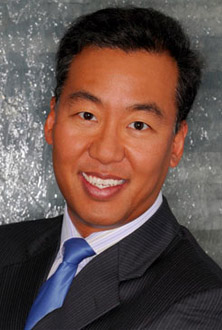 Dr. Edwin Lee is an endocrinologist, author and international speaker. Dr. Lee is board certified in Internal Medicine, Endocrinology, Diabetes and Metabolism. He is a graduate of the Medical College of Pennsylvania and finished his fellowships at the University of Pittsburgh. Currently, he is the assistant professor of Internal Medicine at the University of Central Florida College of Medicine. Dr. Lee has published many articles on internal medicine and endocrinology. He was also an author in the fourth edition of Textbook of Critical Care.
---
Gerrie Lindeque, MD
Dr. Lindeque obtained his MD from the University of Pretoria, South Africa. He holds a diploma in anaesthetics from the College of Medicine, South Africa. He spent five years in a rural practice in Canada during which time he started incorporating nutritional modalities into his practice. His passion is to help people live a long and healthy life. Dr. Lindeque also practices prolotherapy to help patients avoid orthopedic surgery. Dr Lindeque has great success in the treatment of Cancer, Diabetes, Heart & Organ Failure, Auto-immune Disorders, Autism. He is a renowned international lecturer.
---
Luis Martinez, MD, MPH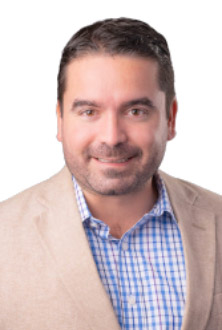 Dr. Luis Martínez earned his medical degree at the Ponce School of Medicine and completed his residency training at the prestigious University of Pennsylvania. He also completed an Advanced Training Course in Stem Cells in Cancer at the Ponce Health Sciences University/ Magee Research Institute consortium. He is board certified in Clinical Lipidology. Dr. Martinez holds a Masters of Public Health with a concentration in Epidemiology and is fellowship trained in Biosecurity.
---
Albert Mensah, MD, BCIP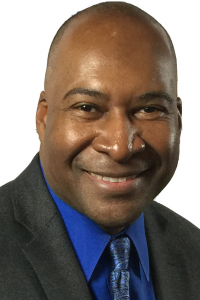 Dr. Albert Mensah is the co-founder of Mensah Medical in Warrenville, IL, a clinic that specializes in the treatment of biochemical imbalances, and the cognitive (and physical) disorders caused by those imbalances. As a physician in this specialized field since 2005, Dr. Mensah has treated over 30,000 patients using all-natural, non-pharmaceutical, targeted nutrient therapy. His practice focuses on the management and treatment of cognitive disorders such as autism spectrum disorder, behavior/learning disorders, eating disorders, bipolar disorder, anxiety syndromes, childhood and adult schizophrenia, Alzheimer's Disease and Parkinson's Disease, as well as family medicine. More recently, Dr. Mensah co-founded the Mensah Research Institute, a not-for-profit organization dedicated to conducting, supporting, and presenting research that provides scientific evidence of the efficacy of targeted nutrient therapy and other natural approaches to improving brain function, and to enhancing and optimizing mind/body health and balance.   Dr. Mensah regularly presents at conferences internationally, participates in physician training programs, and consults with other health care professionals. Dr. Mensah received his undergraduate degree from Northwestern University (Evanston, Illinois) and his medical degree from Finch University of Health Sciences-Chicago Medical School.
---
 Jaquel Patterson, ND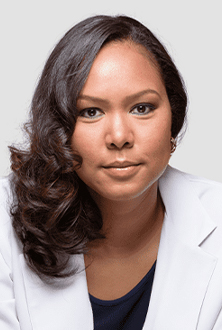 Dr. Patterson is a highly experienced naturopathic physician and the medical director of Fairfield Family Health in Fairfield, Connecticut. Her practice focuses on Lyme disease, autoimmune conditions, chronic fatigue, allergies, and anxiety and depression. She's also an expert in women's health, children's developmental disabilities, and PANS/PANDAS.
---
Kevin Spelman, PhD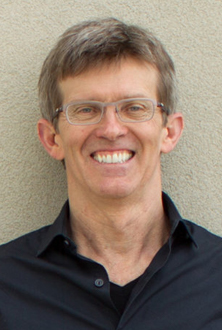 Dr. Spelman is an adjunct assistant professor at the Massachusetts College of Pharmacy and Health Sciences, an adjunct professor of botanical medicine at the National University of Natural Medicine, and a distinguished lecturer at the Maryland University of Integrative Health. He is an internationally recognized expert on the molecular biology and clinical therapeutics of botanical medicines. A past National Institutes of Health postdoctoral fellow and Marie Curie research fellow in the European Union, Dr. Spelman has published 27 scientific papers and 6 chapters. Since 1989, he has practiced phytotherapy, informed by the Ayurvedic system, western herbalism and modern physiology. Dr. Spelman is currently a consultant specializing in new product development, laboratory and cGMP issues and research initiatives.
---
Jill Stansbury, ND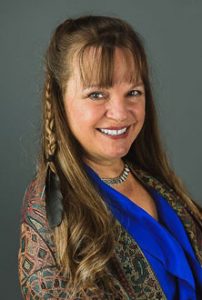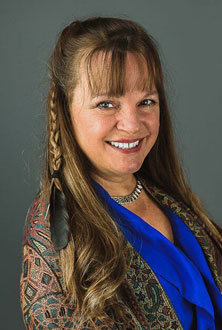 Dr. Stansbury has practiced family medicine in SW Washington State for over 30 years and chaired the Botanical Medicine Department at the National University of Naturopathic Medicine for several decades, and remains on the faculty, as well as serves as a guest professor at Bastyr University. Dr. Stansbury teaches widely at medical conferences throughout the US and Canada, has authored over 150 scholarly papers and published several books on herbal and natural medicine.  She has a strong interest in ethnobotany and is working with universities in Peru to develop clinical and research relationships for projects in botanical medicine. She leads trips to Cusco, Peru, and the Peruvian Amazon each August.
---
Terry Wahls, MD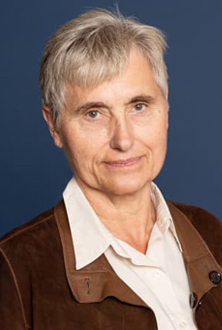 Dr. Wahls is a clinical professor of medicine at the University of Iowa where she conducts clinical trials. She is also a patient with secondary progressive multiple sclerosis, which confined her to a tilt-recline wheelchair for four years. Dr. Wahls restored her health using a diet and lifestyle program she designed specifically for her brain and now pedals her bike to work each day. She is the author of The Wahls Protocol: How I Beat Progressive MS Using Paleo Principles and Functional Medicine, The Wahls Protocol: A Radical New Way to Treat All Chronic Autoimmune Conditions Using Paleo Principles (paperback), and the cookbook The Wahls Protocol Cooking for Life: The Revolutionary Modern Paleo Plan to Treat All Chronic Autoimmune Conditions.
---
Decker Weiss, NMD, FASA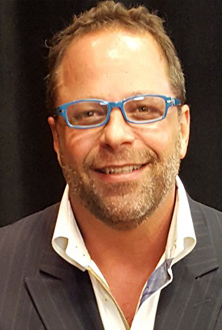 Dr. Weiss became the first Cardiologist as a "Naturopathic Physician", completing a non-invasive cardiovascular hospital-based training program in the Columbia Hospital system, the Arizona Heart Institute, and the Arizona Heart Hospital. Dr. Weiss kept privileges at the Arizona Heart Hospital, while opening the breakthrough Scottsdale Heart Institute, where he helped thousands of patients reduce medication safely, eliminate the need for angioplasty and bypass surgery, and reverse heart disease and many arrhythmias naturally. The International Association of Health Care Practitioners and the International Association of Cardiologists named Dr. Weiss, a "Leading Physician in the World" in 2012; a distinction given to under 1000 physicians each year. Dr. Weiss shifted focus to inflammation, genetics, and the science of intractable conflict, as he joined Artis International as a Senior Fellow and Director of their Center for Health and Medicine. In this capacity he has lectured, practiced medicine, and performed research throughout the various conflict zones (war zones), including Iraq, Lebanon, Israel, and Haiti.
---
Denis Wilson, MD
Dr. Wilson graduated from the University of South Florida College of Medicine in 1985 and trained in Family Practice. Dr. Wilson specializes in optimizing peripheral thyroid function, body temperature, and well-being. Working with more than 5,000 patients, he has developed a new simplified paradigm for thyroid management and was the first doctor to use sustained-release liothyronine. Over nearly 30 years he has educated more than 3,000 physicians about the use of sustained-release liothyronine for patients with symptoms of low thyroid and low body temperature despite having normal blood tests. His novel treatment of using sustained-release T3 is now standard of care with a subsection of physicians practicing complementary and alternative medicine and his work is being taught in naturopathic medical schools.
Dr. Wilson is the author of 4 books, including the extensively referenced: Evidence-Based Approach to Restoring Thyroid Health, and The Power of Fastercise. He is also the co-founder of an herbal supplement company that focuses on restoring health with certified organic formulas.
---
Eugene Zampieron, ND, RH(AHG)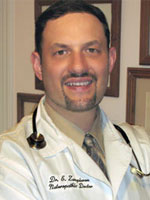 Dr. Zampieron has over 30 years of experience as a licensed naturopathic physician, professional herbalist, tropical ethnobotanical researcher, botanical formulations inventor, professor, educator, internationally known author, lecturer, spokesman, and radio personality. His most recent book is titled Supplements for Pain: Comprehensive Natural Help for Arthritis, Fibromyalgia and other Inflammatory Conditions. Dr. Z, as he is known to his students and audiences, is one of the founding fathers of the University of Bridgeport College of Naturopathic Medicine, the first accredited naturopathic medical college on the US Eastern seaboard. Dr. Z has trained hundreds of naturopathic doctors and physicians internationally with his encyclopedic knowledge of plants and is steward of the college's medicinal plant garden.
---
Heather Zwickey, PhD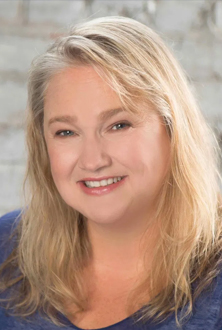 Dr. Zwickey is the dean of research and graduate studies at the National University of Natural Medicine (NUNM), director of Helfgott Research Institute, and professor of immunology. In 2003, Dr. Zwickey launched the Helfgott Research Institute at NUNM, where she applies her immunology expertise to natural medicine. She studies the immunological mechanisms involved in nutrition, herbal medicine, acupuncture, and mind-body medicine. Her current area of focus is the inflammatory components of Parkinson's disease. Dr. Zwickey has used her expertise in program development to establish the School of Research and Graduate Studies at NCNM, and serves as its leader. She has developed Masters programs in Integrative Medicine Research, Nutrition, and Global Health.
---
Michaël Friedman, ND
Naturopathic physician Dr. Michaël Friedman is author of the recent book There's No Pill for This: A Naturopathic Physician's Personal Prescription for Managing Multiple Sclerosis (Chelsea Green, 2020). He is the founder of the Association for the Advancement of Restorative Medicine and the Journal of Restorative Medicine. He also creates and formulates herbal and nutritional supplements, and is cofounder and president of the Restorative Formulations supplement company. He is the author of the medical textbook Fundamentals of Naturopathic Endocrinology, a contributing author of Evidence-Based Approach to Restoring Thyroid Health, and co-author of Healing Diabetes. He has treated patients with illnesses ranging from lymphoma to liver cancer, achieving remarkable results that have been published in several medical journals. He lives with his family in Vermont, USA.
---
All Registrations Are Now Two-For-One. When you register, you can add a friend or colleague for free!