Registration Now Open!
---
Conference Speakers:
Denis Wilson, MD
Dr. Wilson graduated from the University of South Florida College of Medicine in 1985 and trained in Family Practice. Dr. Wilson specializes in optimizing peripheral thyroid function, body temperature, and well-being. Working with more than 5,000 patients, he has developed a new simplified paradigm for thyroid management and was the first doctor to use sustained-release liothyronine. Over nearly 30 years he has educated more than 3,000 physicians about the use of sustained-release liothyronine for patients with symptoms of low thyroid and low body temperature despite having normal blood tests. His novel treatment of using sustained-release T3 is now standard of care with a subsection of physicians practicing complementary and alternative medicine and his work is being taught in naturopathic medical schools.
Dr. Wilson is the author of 4 books, including the extensively referenced: Evidence-Based Approach to Restoring Thyroid Health, and The Power of Fastercise. He is also the co-founder of an herbal supplement company that focuses on restoring health with certified organic formulas.
---
Heather Zwickey, PhD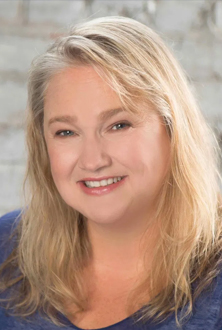 Dr. Zwickey is the dean of research and graduate studies at the National University of Natural Medicine (NUNM), director of Helfgott Research Institute, and professor of immunology. In 2003, Dr. Zwickey launched the Helfgott Research Institute at NUNM, where she applies her immunology expertise to natural medicine. She studies the immunological mechanisms involved in nutrition, herbal medicine, acupuncture, and mind-body medicine. Her current area of focus is the inflammatory components of Parkinson's disease. Dr. Zwickey has used her expertise in program development to establish the School of Research and Graduate Studies at NCNM, and serves as its leader. She has developed Masters programs in Integrative Medicine Research, Nutrition, and Global Health.
---
Edwin Lee, MD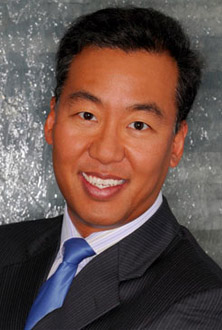 Dr. Edwin Lee is an endocrinologist, author and international speaker. Dr. Lee is board certified in Internal Medicine, Endocrinology, Diabetes and Metabolism. He is a graduate of the Medical College of Pennsylvania and finished his fellowships at the University of Pittsburgh. Currently, he is the assistant professor of Internal Medicine at the University of Central Florida College of Medicine. Dr. Lee has published many articles on internal medicine and endocrinology. He was also an author in the fourth edition of Textbook of Critical Care.
---
Luis Martinez, MD, MPH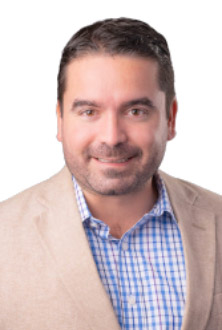 Dr. Luis Martínez earned his medical degree at the Ponce School of Medicine and completed his residency training at the prestigious University of Pennsylvania. He also completed an Advanced Training Course in Stem Cells in Cancer at the Ponce Health Sciences University/ Magee Research Institute consortium. He is board certified in Clinical Lipidology. Dr. Martinez holds a Masters of Public Health with a concentration in Epidemiology and is fellowship trained in Biosecurity.
---
Gerrie Lindeque, MD
Dr. Lindeque obtained his MD from the University of Pretoria, South Africa. He holds a diploma in anaesthetics from the College of Medicine, South Africa. He spent five years in a rural practice in Canada during which time he started incorporating nutritional modalities into his practice. His passion is to help people live a long and healthy life. Dr. Lindeque also practices prolotherapy to help patients avoid orthopedic surgery. Dr Lindeque has great success in the treatment of Cancer, Diabetes, Heart & Organ Failure, Auto-immune Disorders, Autism. He is a renowned international lecturer.
---
Kevin Spelman, PhD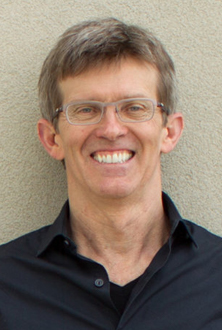 Dr. Spelman is an adjunct assistant professor at the Massachusetts College of Pharmacy and Health Sciences, an adjunct professor of botanical medicine at the National University of Natural Medicine, and a distinguished lecturer at the Maryland University of Integrative Health. He is an internationally recognized expert on the molecular biology and clinical therapeutics of botanical medicines. A past National Institutes of Health postdoctoral fellow and Marie Curie research fellow in the European Union, Dr. Spelman has published 27 scientific papers and 6 chapters. Since 1989, he has practiced phytotherapy, informed by the Ayurvedic system, western herbalism and modern physiology. Dr. Spelman is currently a consultant specializing in new product development, laboratory and cGMP issues and research initiatives.
---
Terry Wahls, MD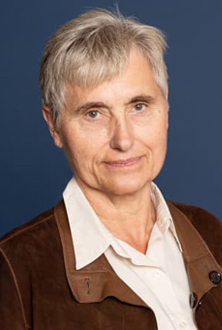 Dr. Wahls is a clinical professor of medicine at the University of Iowa where she conducts clinical trials. She is also a patient with secondary progressive multiple sclerosis, which confined her to a tilt-recline wheelchair for four years. Dr. Wahls restored her health using a diet and lifestyle program she designed specifically for her brain and now pedals her bike to work each day. She is the author of The Wahls Protocol: How I Beat Progressive MS Using Paleo Principles and Functional Medicine, The Wahls Protocol: A Radical New Way to Treat All Chronic Autoimmune Conditions Using Paleo Principles (paperback), and the cookbook The Wahls Protocol Cooking for Life: The Revolutionary Modern Paleo Plan to Treat All Chronic Autoimmune Conditions.
---
Decker Weiss, NMD, FASA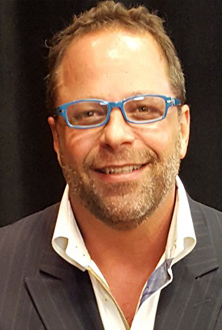 Dr. Weiss became the first Cardiologist as a "Naturopathic Physician", completing a non-invasive cardiovascular hospital-based training program in the Columbia Hospital system, the Arizona Heart Institute, and the Arizona Heart Hospital. Dr. Weiss kept privileges at the Arizona Heart Hospital, while opening the breakthrough Scottsdale Heart Institute, where he helped thousands of patients reduce medication safely, eliminate the need for angioplasty and bypass surgery, and reverse heart disease and many arrhythmias naturally. The International Association of Health Care Practitioners and the International Association of Cardiologists named Dr. Weiss, a "Leading Physician in the World" in 2012; a distinction given to under 1000 physicians each year. Dr. Weiss shifted focus to inflammation, genetics, and the science of intractable conflict, as he joined Artis International as a Senior Fellow and Director of their Center for Health and Medicine. In this capacity he has lectured, practiced medicine, and performed research throughout the various conflict zones (war zones), including Iraq, Lebanon, Israel, and Haiti.
---
Michaël Friedman, ND
Dr. Friedman is a former adjunct instructor of endocrinology at the University of Bridgeport in Connecticut and is the author of the medical textbook Fundamentals of Naturopathic Endocrinology. His research on the use of thyroid hormones has been published by the University Puerto Rico Medical School. Dr. Friedman has lectured at three naturopathic and allopathic medical schools including NCNM, UB, CCNM and at the Dehradun Medical School of Physicians and Surgeons in India. He is currently the Executive Director of the non-profit Association for the Advancement of Restorative Medicine (AARM). The original founder and director of the Restorative Medicine Conference, Dr. Friedman's medical practice focused on thyroid related disorders and chronic disease.
---
Jaquel Patterson, ND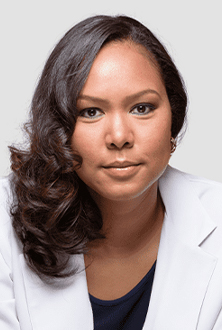 Dr. Patterson is a highly experienced naturopathic physician and the medical director of Fairfield Family Health in Fairfield, Connecticut. Her practice focuses on Lyme disease, autoimmune conditions, chronic fatigue, allergies, and anxiety and depression. She's also an expert in women's health, children's developmental disabilities, and PANS/PANDAS.
---
Click here for bios of University Track Online faculty.