Are autoimmune conditions such as Multiple Sclerosis reversible?
Most neurologists might answer, "Nothing but building robust protocols can reverse this disease." What is multiple sclerosis? MS is a major acquired central nervous system disease. It involves the central nervous system (CNS), the brain, the spinal cord and the optic nerve. However, multiple sclerosis is not like a T-shirt that says, "One size fits all." There is high variability between individuals. Symptoms can include numbness, weakness in the muscles, tingling, optic neuritis, profound fatigue and more.
As healthcare practitioners, it is important that we understand all the treatment options available in order to inform and guide our patients regarding the disease-modifying solutions. An integrative approach can make all the difference for this diagnosis.
Join three world-renowned experts who are not only specialists in the field of MS but authors of several books on the subject as well, and who have firsthand experience of the disease in their own personal lives.
You Will Learn About:
Research-backed strategies to overcome MS
Evidence-based review of underlying causes of autoimmune conditions
Powerful protocols and prescriptions that worked for our experts
Immune-modulating nutraceuticals and dietary approaches
Speakers
Terry Wahls, MD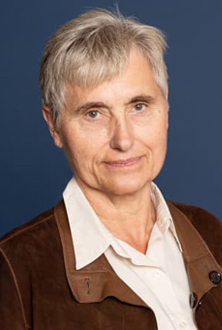 Dr. Wahls is a clinical professor of medicine at the University of Iowa where she conducts clinical trials. She is also a patient with secondary progressive multiple sclerosis, which confined her to a tilt-recline wheelchair for four years. Dr. Wahls restored her health using a diet and lifestyle program she designed specifically for her brain and now pedals her bike to work each day. She is the author of The Wahls Protocol: How I Beat Progressive MS Using Paleo Principles and Functional Medicine, The Wahls Protocol: A Radical New Way to Treat All Chronic Autoimmune Conditions Using Paleo Principles (paperback), and the cookbook The Wahls Protocol Cooking for Life: The Revolutionary Modern Paleo Plan to Treat All Chronic Autoimmune Conditions.
---
Michaël Friedman, ND
Dr. Friedman is a former adjunct instructor of endocrinology at the University of Bridgeport in Connecticut and is the author of the medical textbook Fundamentals of Naturopathic Endocrinology. His research on the use of thyroid hormones has been published by the University Puerto Rico Medical School. Dr. Friedman has lectured at three naturopathic and allopathic medical schools including NCNM, UB, CCNM and at the Dehradun Medical School of Physicians and Surgeons in India. He is currently the Executive Director of the non-profit Association for the Advancement of Restorative Medicine (AARM). The original founder and director of the Restorative Medicine Conference, Dr. Friedman's medical practice focused on thyroid related disorders and chronic disease.
---
William Code, MD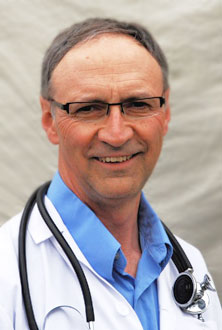 Dr. Code is an anesthesiologist, integrative medicine specialist, and acclaimed international speaker and author. A medical practitioner for 40 years, he has studied integrative medicine under Dr. Andrew Weil at the University of Arizona and his own 22-year journey with MS. Dr. Code has authored several books, including: Solving the Brain Puzzle. A Complete Laypersons Guide to Achieving Brain Health, Who is in Control of your Multiple Sclerosis? Pieces of the MS Recovery Puzzle, and Winning the Pain Game