Registration Now Open!
---
 Ericka Goodwin, MD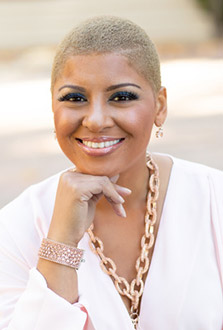 Dr. Goodwin is a board certified child, adolescent, and adult psychiatrist in Atlanta and has more than 20 years of experience in the medical field. She has worked as a traveling psychiatrist assisting people with mental health in communities across the country. She graduated from Emory University Medical School in 1999. She is a best selling author, life coach and speaker.
---
Michaël Friedman, ND
Naturopathic physician Dr. Michaël Friedman is author of the recent book There's No Pill for This: A Naturopathic Physician's Personal Prescription for Managing Multiple Sclerosis (Chelsea Green, 2020). He is the founder of the Association for the Advancement of Restorative Medicine and the Journal of Restorative Medicine. He also creates and formulates herbal and nutritional supplements, and is cofounder and president of the Restorative Formulations supplement company. He is the author of the medical textbook Fundamentals of Naturopathic Endocrinology, a contributing author of Evidence-Based Approach to Restoring Thyroid Health, and co-author of Healing Diabetes. He has treated patients with illnesses ranging from lymphoma to liver cancer, achieving remarkable results that have been published in several medical journals. He lives with his family in Vermont, USA.
---
 Jay Lombard, DO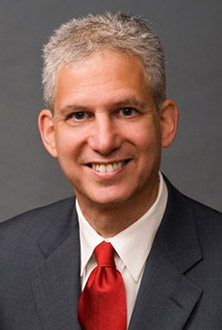 Dr. Lombard is currently in private practice where his primary focus is on integrative medical approaches for ALS and other rare neurodegenerative diseases. He returned to practice after acting as the chief scientific officer and co-founder of Genomind, a genetic testing company focused on psychiatry. He is the author of several critically acclaimed books including his most recent publication Mind of God, Neuroscience, Faith and the Search for the Soul, which explored the intersection of spirituality and science. Dr. Lombard is also the author of several landmark studies, including the initial observation that subtypes of autism were mitochondrial based, which has been substantiated in subsequent studies. Dr. Lombard completed his neurology residency in 1995 and is the former chief of neurology at Westchester Square Medical Center and Bronx Lebanon Hospital.
---
Valsa Madhava, MD, MPH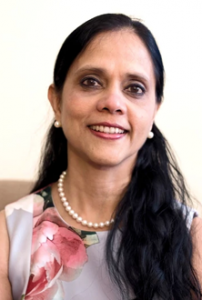 Dr. Madhava has had a diverse medical background including managing supervised withdrawals and providing addiction support and therapy. She is currently working as an attending physician at St. John's Riverside Hospital, where she treats inpatients with substance use disorders. She also has two private practices; BrainBodyMedical.com providing addiction recovery and TheBenzoTaperDoctor.com which offers a comprehensive multi specialist out-patient treatment program for benzo dependence. She has worked in primary care and in the clinical areas of HIV/ AIDS and Hepatitis C.  She also has a lot of experience managing opioid treatments with Buprenorphine and Methadone. She got her MD at Albany Medical College, Master of Public Health at John Hopkins, and a Masters in Clinical Research Methods at the Albert Einstein College of Medicine.
---
Jaquel Patterson, ND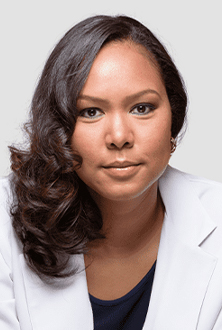 Dr. Patterson is a highly experienced naturopathic physician and the medical director of Fairfield Family Health in Fairfield, Connecticut. Her practice focuses on Lyme disease, autoimmune conditions, chronic fatigue, allergies, and anxiety and depression. She's also an expert in women's health, children's developmental disabilities, and PANS/PANDAS.
---
Kevin Spelman, PhD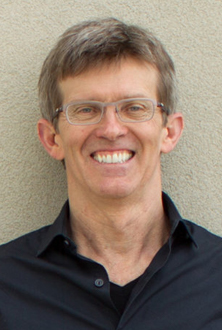 Dr. Spelman is an adjunct assistant professor at the Massachusetts College of Pharmacy and Health Sciences, an adjunct professor of botanical medicine at the National University of Natural Medicine, and a distinguished lecturer at the Maryland University of Integrative Health. He is an internationally-recognized expert on the molecular biology and clinical therapeutics of botanical medicines. A past National Institutes of Health postdoctoral fellow and Marie Curie research fellow in the European Union, Dr. Spelman has published 27 scientific papers and six chapters. Since 1989, he has practiced phytotherapy, informed by the Ayurvedic system, western herbalism and modern physiology. Dr. Spelman is currently a consultant specializing in new product development, laboratory and cGMP issues and research.
---
Jill Stansbury, ND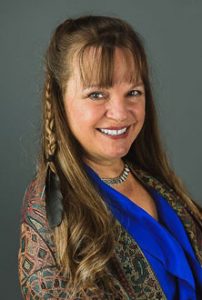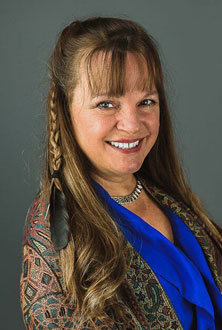 Dr. Stansbury has practiced family medicine in Southwestern Washington State for more than 30 years. She chaired the Botanical Medicine Department at the National University of Naturopathic Medicine for several decades and remains on the faculty. Dr. Stansbury now serves as a guest professor at Bastyr University. Dr. Stansbury teaches widely at medical conferences throughout the US and Canada, has authored more than 150 scholarly papers, and published several books on herbal and natural medicine. She has a strong interest in ethnobotany and is working with universities in Peru to develop clinical and research relationships for projects in botanical medicine. She leads trips to Cusco, Peru, and the Peruvian Amazon each August.
---
Decker Weiss, NMD, FASA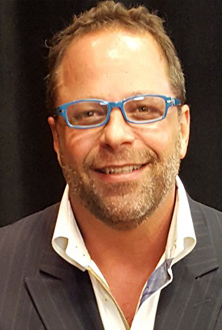 Dr. Weiss is the first cardiologist naturopathic physician, completing a non-invasive cardiovascular hospital-based training program in the Columbia Hospital system, the Arizona Heart Institute, and the Arizona Heart Hospital. Dr. Weiss kept privileges at the Arizona Heart Hospital, while opening the breakthrough Scottsdale Heart Institute, where he helped thousands of patients reduce medication safely, eliminate the need for angioplasty and bypass surgery, and reverse heart disease and many arrhythmias naturally. The International Association of Health Care Practitioners and the International Association of Cardiologists named Dr. Weiss a "Leading Physician in the World" in 2012 - a distinction given to less than 1,000 physicians each year. Dr. Weiss shifted focus to inflammation, genetics, and the science of intractable conflict, as he joined Artis International as a senior fellow and director of its Center for Health and Medicine. In this capacity he has lectured, practiced medicine, and performed research throughout the various conflict zones (war zones), including Iraq, Lebanon, Israel, and Haiti.
---
Heather Zwickey, PhD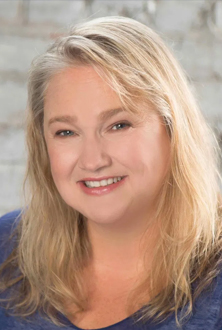 Dr. Zwickey is the dean of research and graduate studies at the National University of Natural Medicine (NUNM), director of the Helfgott Research Institute, and a professor of immunology. In 2003, Dr. Zwickey launched the Helfgott Research Institute at NUNM, where she applies her immunology expertise to natural medicine. She studies the immunological mechanisms involved in nutrition, herbal medicine, acupuncture, and mind-body medicine. Her current area of focus is the inflammatory components of Parkinson's disease. Dr. Zwickey has used her expertise in program development to establish the School of Research and Graduate Studies at NCNM, and serves as its leader. She has developed masters programs in integrative medicine research, nutrition, and global health.
---