Registration Now Open!
---
Testimonials:
---
"It's a tremendous conference. When you deal with hormones, there's a lot of detail. I have been doing this now for nine years and I've learned a lot in this conference. There are so many people that bring different expertise and if you sit there and listen, you will find something new that you can apply in practice."
Gerrie Lindeque, MD, South Africa
---
"I highly recommend that doctors look into the conference for a number of reasons. First of all, the information is excellent and the practical techniques to help patients get better is there, but there is also the camaraderie. The people who come to these conferences are inspiring to me as a practitioner. That's worth just as much to me as the information."
Alex McLellan, ND, Nova Scotia, Canada
---
"After I took the course, I realized this was a whole paradigm shift, a completely different way of looking at thyroid function. Instead of looking at it from the brain down, how the brain instructs the thyroid gland, it is looking from the thyroid receptors up . . . by looking from the bottom up, that really listening to people's symptoms. Without some guidance from other physicians that really understood the protocol, I might still not understand how to do it."
Tedde Rinker, DO, California
---
"Thank you for featuring the focus on restorative at the Restorative Medicine Conference in Stowe VT."
Jerry Wyker, MD, Diplomat
---
"The Restorative Medicine Conference was excellent, perhaps the most enjoyable and useful medical conferences of my career to date. I just so happened to be attending with our 2-month-old son and I felt very comfortable being there thanks to the staff, the other attendees, and the spacious beautiful surroundings. During my 8 years in practice I have come to the conclusion that thyroid disease and thyroid hormone related issues, along with adrenal conditions, are the core of many of my patient health problems. There seems to be a general underestimation of the importance of the thyroid hormones and their need to be fine-tuned. I have been trying various methods to address thyroid related problems with varying success. I would highly recommend the seminar to anyone concerned about their health or that of their patients."
Kali Simmonds, ND, Charlottetown, PEI, Canada
---
"I attended the conference at Stowe, Vermont. The number of varied programs was really a good introduction to many medical problem treatment areas. It was a good chance to meet other professionals and time to have interchange and receive CME credits. I would highly recommend physicians to consider going to the Restorative Medicine Conferences."
Joseph Fiacable, MD, Fort Wayne, IN
---
"I attended the Restorative Medicine Conference in October, 2006. After attending several previous conferences in Hawaii and Seattle, I chose the general session, with its emphasis on anti-aging. What I learned has been of much benefit to my patients, my family and me. The clarity of the speakers presentation was very good, as well as their willingness to answer questions. This was a very well run conference. I look forward to the next one."
John Filappone, MD, OBGYN, Lubbock, Texas
---
"I was really impressed with the Restorative Medicine Conference. There was a great deal of useful information provided. I highly recommend the conference, and I plan on attending next year."
Mary Welch, DC, ND
---
"As practitioners, we are always looking for the best ways to serve our patients needs. The Restorative Medicine Conferences provide insights into the healing arts that are not covered in naturopathic and medical schools, and it amazing to watch the dramatic changes as patients get well the therapies really do work! The Conference has cutting edge scientific knowledge and information that will change forever the way you practice medicine. I am grateful to have these valuable tools in my practice, tools that can help so many people."
Angeli Chitale, ND, Ontario, Canada
---
"The Restorative Medicine Conference was the best conference I have been to in the 11 years I have been practicing naturopathic medicine. When I heard of the conference, I wondered if I had the time and the money. I wondered if I would learn anything I didn't already know. Well, the investment I made in the conference has already repaid itself on the ethical, professional, and financial levels."
Steve Nenninger, ND, NMD, CDN, Arizona
---
"The Restorative Medicine Conference in Stowe, Vermont from October 11-14, 2006 was one of the best medical meetings I have attended in my forty-six years of medical practice. First, the setting in the mountains as the leaves of fall were changing coupled with the superior Stowe Mountain Resort and staff created a setting for a peacefulness within and without, being in touch with self and the beauty of our country. Second, add a group of exceptionally brilliant speakers from not only the United States and Canada but from as far off as India and Hawaii. The attendees and speakers from all over the country created a truly collective consciousness of holistic healers."
The Late Roy B. Kupsinel, MD, Florida
---
"The Restorative Medicine conference gave me effective practical tools, ones I could use for my patients who have not responded to anything prior whether it was conventional or alternative medicine. The speakers at the Conferences are truly pioneers in medicine, and they are very inspiring to listen to."
Jean Haining, MD
---
"These conferences have been a primary resource as I learn how to promote and restore wellness to my patients. Every year I come with certain "problem" patients" in mind, and I always return to practice with new strategies to offer them hope."
Susan Thompson, MD, Kansas
---
"I truly enjoyed participating in the Restorative Medicine conference for two reasons. First the topics and information presented are interesting and second the physicians attending the conference are inspiring."
Bernie Siegel, MD, Connecticut
---
"One of the best conferences I have attended!"
Joe Pizzorno, ND, Washington
---
"This was my 4th AARM conference. I keep attending because the quality of information presented has always been exceptional — not to mention the spectacular locations!"
Cari Thachuk ND, California
---
"The Restorative Medicine conferences have some of the greatest presenters at one event. I've been impressed with the topics over the many years that I have attended. I always gain new insights and practical tips which truly enhance the well being of my patients. This past year was another great conference. Thanks for your dedication in restoring the health of so many people."
Melissa M Aberle MS, CNP, South Dakota
---
"LOVED opportunity to learn with and from naturopathic doctors and herbalists. The conference provided a valuable compilation of useful clinical wisdom and pearls provided by competent clinicians and teachers."
Sharon Montes MD, Colorado
---
Register Now
Certification in T3 Therapy
Each year, more than 34,000 potential patients visit the AARM website looking for a Certified Provider. Certification in T3 Therapy is an excellent means to build your practice.

NEW
Peptide Intensive with Edwin Lee, MD, FACE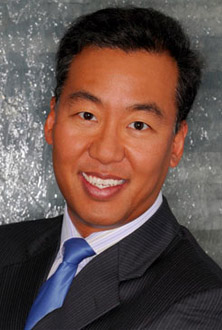 In a 6.25 hour module over two days, learn about the monitoring and treatment of peptides, including: neuroregenertive, autoimmune, growth hormone, cosmecetical, metabolic, and cancer peptides.