Registration Now Open!
---
 Mary Bove, ND
Dr. Bove initially began her studies at the National Institute of Medical Herbalist's School of Phytotherapy, gaining membership with the institute shortly after receiving her diploma of phytotherapy. Returning to the U.S., she attended Bastyr University and received her doctorate of naturopathic medicine and certificate of midwifery. Mary served as the chair of botanical medicine and midwifery co-chair at Bastyr University for several years before returning East for clinical practice. She owned and managed the Brattleboro Naturopathic Clinic for 25 years, practicing general family medicine, offering homebirths, and specializing in pediatric care. She left clinical practice to educate, write, and to teach. Dr. Bove's book The Encyclopedia of Natural Healing for Infants and Children has served as a leading reference for herbal care with children. Dr. Bove lectures internationally, participates in many natural medicine conferences.
---
Michelle Clay, DO, CHHC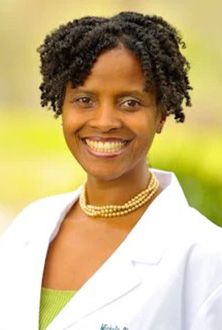 Michelle Clay, DO, CHHC, is a physician and a certified holistic health counselor and clinical nutritionist. She blends the knowledge of conventional medicine with the wisdom of natural medicine and plant technology through her tea company FREEALITEA. Dr. Clay earned her Doctor of Osteopathic Medicine (DO) degree from Ohio University and completed the Certified Holistic Health Counselor and Clinical Nutritionist from the Academy of Natural Health Sciences. She is a sought-after speaker at international and national conferences, giving a refreshing perspective on releasing stress, recharging health, and bringing some energy back into women's lives using a holistic approach.
---
Regina S. Druz, MD, MBA, MS, FACC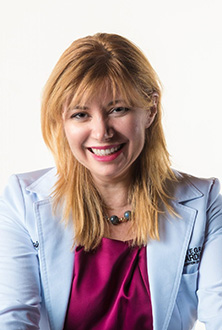 Regina S. Druz, MD, MBA, MS, FACC, is a board-certified cardiologist and the founder of the Holistic Heart Centers, a network of affiliated cardiology practices focused on making precision medicine personal for cardiovascular patients. She created the Functional and Integrative Therapeutics based on Genome, Environment, Nutrition, Exercise, and Supplements (Fit in Your GENES), an innovative functional medicine program to control inflammation, oxidative stress, and auto-immunity. Utilizing targeted assessments, including genetic testing, inflammatory markers, lipids, and hormones, the program allows patients to avoid or reduce statins and other cardiac medications, improve blood pressure, reverse vascular aging, recover heart muscle function, and lower the impact of atrial fibrillation.
---
Michaël Friedman, ND
Naturopathic physician Dr. Michaël Friedman is author of the recent book There's No Pill for This: A Naturopathic Physician's Personal Prescription for Managing Multiple Sclerosis (Chelsea Green, 2020). He is the founder of the Association for the Advancement of Restorative Medicine and the Journal of Restorative Medicine. He also creates and formulates herbal and nutritional supplements, and is cofounder and president of the Restorative Formulations supplement company. He is the author of the medical textbook Fundamentals of Naturopathic Endocrinology, a contributing author of Evidence-Based Approach to Restoring Thyroid Health, and co-author of Healing Diabetes. He has treated patients with illnesses ranging from lymphoma to liver cancer, achieving remarkable results that have been published in several medical journals. He lives with his family in Vermont, USA.
---
 Gerrie Lindeque, MD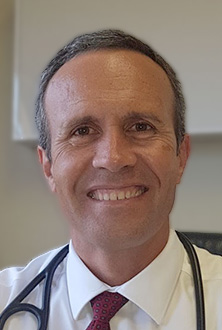 Gerrie Lindeque, MD, has been practicing for over 20 years. He obtained his MD from the University of Pretoria, South Africa, and holds a diploma in anesthetics from the College of Medicine of South Africa. For the past 12 years, he has been practicing in Parys, Free State, South Africa, specializing in treating degenerative diseases with nutritional and natural therapies. Dr. Lindeque has experience as a family physician and ER doctor and has successfully treated various disorders, including cancer, diabetes, heart and organ failure, auto-immune disorders, and autism.
---
Valsa Madhava, MD, MPH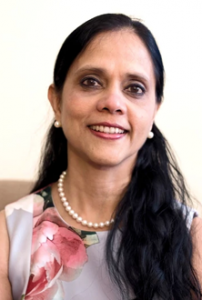 Valsa Madhava, MD, MPH, is a highly experienced physician currently working as an attending physician at St. John's Riverside Hospital, where she does inpatient evaluation and treatment of substance use disorders. In addition to this, she also has two private practices at BrainBodyMedical.com and Thebenzotaperdoctor.com. Dr. Madhava has extensive experience in areas such as HIV/ AIDS, Hep C, and addiction in prisons like Riker's Island. Dr. Madhava earned her MD at Albany Medical College, a Master of Public Health at John Hopkins, and a Master in Clinical Research Methods at Albert Einstein College of Medicine.
---
Deanna Minich, PhD, CNS, IFMCP
Deanna Minich, MS, PhD, CNS, Certified Functional Medicine Practitioner (IFMCP), is a nutrition scientist, international lecturer, educator, and author, with over twenty years of experience in academia and in the food and dietary supplement industries, currently serving as Chief Science Officer at Symphony Natural Health. She has been active as a functional medicine clinician in clinical trials and in her own practice (Food & Spirit™). She is the author of six consumer books on wellness topics, four book chapters, and over fifty scientific publications. Her academic background is in nutrition science, including a Master of Science (M.S.) degree in Human Nutrition and Dietetics from the University of Illinois at Chicago (1995) and a Doctorate (Ph.D.) in Medical Sciences from the University of Groningen in the Netherlands (1999). She has served on the Nutrition Advisory Board for The Institute of Functional Medicine and on the Board of Directors for the American Nutrition Association. Currently, she teaches for the Institute for Functional Medicine, University of Western States, Institute for Integrative Nutrition, and Institute for Brain Potential. Through her talks, workshops, groups, and in-person retreats, she helps people to practically and artfully transform their lives through nutrition and lifestyle. Visit her at: www.deannaminich.com
---
Carol A. Penn, DO, MA, ABOM, FACOPP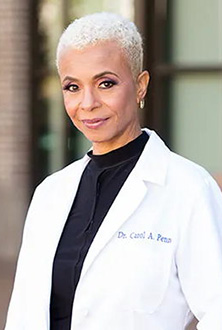 Carol A. Penn, DO, MA, ABOM, FACOPP, is a highly respected physician with more than 40 years of experience in the medical field. She is doubly Board Certified in Family Medicine and Obesity Medicine and is a Master movement, meditation, and mindset coach. Her work in the field of Mind-Body Medicine and the movement sciences is highly sought after, and she is a Clinical Faculty member at Rowan University School of Osteopathic Medicine and Faculty, Center for Mind-Body Medicine.
---
Jennifer Pfleghaar, DO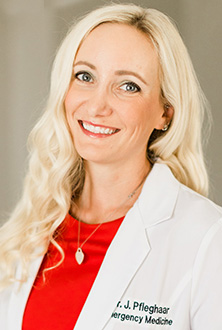 Jennifer Pfleghaar, DO, is a Lake Erie College of Osteopathic Medicine graduate. She completed her residency at St Vincent's Mercy Medical Center in Emergency Medicine. For one year, she flew with Life Flight as a flight physician. She currently works at local emergency rooms in the community and has an office in Perrysburg, OH, where she practices Integrative Medicine. Jennifer is a graduate of The University of Arizona: Andrew Weil Center for Integrative Medicine's two-year fellowship program. She is the author of Eat. Sleep. Move. Breathe.: A beginner's guide to a healthy lifestyle.
---
Christine Salter, MD, DC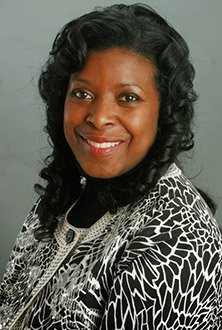 Christine Salter, MD, DC, is the medical director of The Centre For Vibrant Health and Wellness. A native of Great Britain, she obtained her BSc (hon) in Physiology & Biochemistry from the University of Reading, UK. She subsequently graduated from the British College of Naturopathy & Osteopathy, Logan University (formerly Logan College of Chiropractic), and St. Louis University School of Medicine. She continued her medical training at Mercy Medical Center Family Medicine Residency program. Dr. Salter is Board Certified in Family Medicine, Integrative Holistic Medicine (ABIHM), the new American Board of Integrative Medicine, and the American Board of Obesity Medicine (ABOM).
---
Jill Stansbury, ND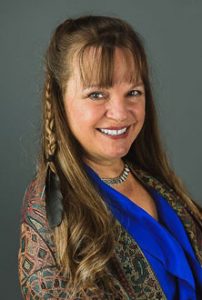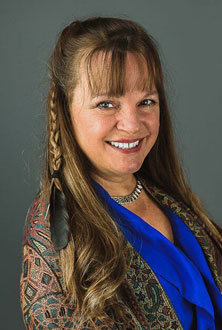 Jill Stansbury, ND, has practiced family medicine in Southwestern Washington State for over 30 years. She chaired the Botanical Medicine Department at the National University of Naturopathic Medicine for several decades and remains on the faculty. Dr. Stansbury now serves as a guest professor at Bastyr University. Dr. Stansbury teaches widely at medical conferences throughout the US and Canada, has authored more than 150 scholarly papers, and published several books on herbal and natural medicine. She has a strong interest in ethnobotany and works with universities in Peru to develop clinical and research relationships for projects in botanical medicine. She leads trips to Cusco, Peru, and the Peruvian Amazon each August.
---
Decker Weiss, NMD, FASA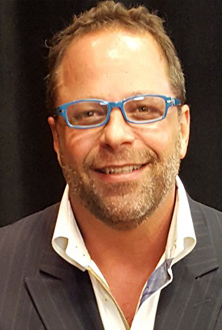 Decker Weiss, NMD, FASA, is a pioneer in the field of naturopathic cardiology. He became the first Cardiologist as a Naturopathic Physician, completing a non-invasive cardiovascular hospital-based training program in the Columbia Hospital system, the Arizona Heart Institute, and the Arizona Heart Hospital. Dr. Weiss kept privileges at the Arizona Heart Hospital while opening the breakthrough Scottsdale Heart Institute, where he helped thousands of patients reduce medication safely, eliminate the need for angioplasty and bypass surgery, and reverse heart disease and many arrhythmias naturally.
---
Eugene Zampieron, ND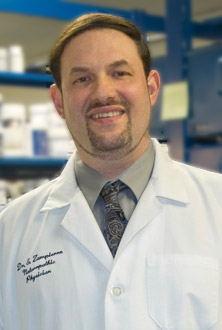 Eugene Zampieron, ND, RH(AHG) (DrZ) is a highly respected naturopathic physician, herbalist, author, ethnobotany researcher,and professor. His extensive knowledge o plants and their medicinal properties has made him a sought-after expert in the field of natural medicine and autoimmune disease. He was one of the founding fathers of the University of Bridgeport College of Naturopathic Medicine and has trained hundreds of naturopathic doctors and physicians internationally. Dr Z's work has been recognized by the Canadian Naturopathic Doctors Development Center, which named him one of the best and most innovative naturopathic doctors for 2016, and he won the national NMSA beacon award in 2019. A recent documentary was made on his life studying the ethnomedicine of Jamaica .
---