Hormone Prescribing for the Naturopath & Examining the Core Causes of Chronic Disease
Friday, February 10-Sunday, February 12, 2017
University of Toronto Chestnut Conference Centre, Toronto, Ontario
Earn Up to 28 CE Credits!
Registration

CA$299 OAND or AARM members (Click to join AARM for CA$65/US$49)
CA$499 Non-members
CA$99 Students or 2016 graduates
Payment accepted in Canadian funds, no foreign exchange fees. (13% HST will be added to all registrations.)
Registration includes refreshment breaks, CE credits, electronic download of presenter slides, and conference recordings. Lunch is on your own — during the 90-minute lunch break you'll be able to stretch your legs and visit one of the many nearby restaurants.
Why You Should Attend
Conference Topics
Schedule
Speakers
CE Credits
Conference Location
Hotel
Conference Correspondence
Why You Should Attend
Join clinicians and researchers as they delve into the core causes of many chronic illnesses. Underlying problems such as acidosis, toxicity, and dysbiosis can progress to complex conditions that overshadow the original dysfunction. Identifying and treating these foundations of health can resolve long term illness. In the video below, Dr. Joseph Pizzorno discusses acidosis and the new research that he will be presenting at the conference. Also, learn the essentials to balancing hormones in women and how to correct thyroid conditions to manage metabolism.
Conference Topics

• Fundamentals of endocrinology
• Keys to balancing hormone function
• Prescribing and dosing natural hormones
• Testing natural hormones and interpret results effectively
• Natural hormone safety issues
• Women's health and hormones
• How and when to prescribe dessicated thyroid hormone
• Chronic diseases related to low thyroid function
• Correcting thyroid and adrenal function with botanical medicine and nutrients
• Botanical medicine for inflammation, enhancing hepatic function and balancing hormones
• Case studies in hormone imbalances
• Examining acidosis and its impact on health
• Detoxification to correct acidosis
• Vitamin D and prostate cancer from the researcher's perspective
• Vitamin D for MS
• Gut microbiotica related to metabolism
• Treating common GI conditions such as SIBO, IBS, and GERD

Conference Schedule
(Click on the titles in blue for description)
| Friday, Feb. 10 | Event/Speaker |
| --- | --- |
| 8:00-9:00 a.m. | Registration and Exhibits |
| 9:00-9:15 a.m. | Welcome |
| 9:15-10:30 a.m. | Innovative Solutions for Weight Loss: New Perspectives on Thyroid, Adrenal, and Hormones (Part 1). Denis Wilson, MD |
| 10:30-11:00 a.m. | Break and Sponsor Exhibits |
| 11:00-12:30 p.m. | Iodine: Does it Cause/Worsen or Treat/Prevent Autoimmune Thyroid Disorders? David Brownstein, MD |
| 12:30-2:00 p.m. | Lunch (on your own) |
| 2:00-3:00 p.m. | Innovative Solutions for Weight Loss: New Perspectives on Thyroid, Adrenal, and Hormones (Part 2). Denis Wilson, MD |
| 3:00-3:30 p.m. | Break and Sponsor Exhibits |
| 3:30-4:30 p.m. | Using Desiccated Thyroid Hormone for Hypothyroidism, the Most Commonly Missed and Mistreated Diagnosis. David Brownstein, MD |
| 4:30-5:30 p.m. | Foundational and Practical Applications of Natural Hormones for Women. David Brownstein, MD |
Conference Speakers
Antonio Bianco, MD, PhD (online presenter)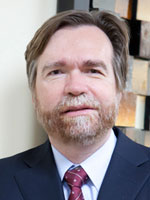 Antonio Bianco, MD, PhD, is a Professor of Medicine and Chief of the Division of Endocrinology and Metabolism at Rush University Medical Center. He is a Physician Scientist working in the thyroid field, in both basic and clinical investigation. He obtained his M.D., Ph.D. in human physiology, and clinical training in Endocrinology in São Paulo, Brazil. He served as a faculty member at the University of Sao Paulo for 13 years and later accepted the position of Associate Professor of Medicine at Harvard Medical School and Chief of the Thyroid Section at the Brigham and Women's Hospital (BWH). In 2008 Dr. Bianco moved to the University of Miami Miller Scholl of Medicine to head the Division of Endocrinology and in 2014 was recruited to Rush. Dr. Bianco has been widely recognized for having trained about 40 graduate students and for his more than 200 peer-reviewed publications. He has received numerous awards, including the LATS Award from the Latin American Thyroid Society, the Van Meter award from the American Thyroid Association and the Rosalind Pitt-Rivers Medal from the British Thyroid Society and been a speaker in a number of named visiting lectureships. He is a member in the American Society for Clinical Investigation, Association of American Physicians and American Clinical and Climatological Association. He is currently a member of the Board of Scientific Counselors of the NIDDK (Bethesda MD) and a member of the Scientific Board of Fondazione Institut Biochimique SA for Scientific Research, Lugano, Switzerland.
Kim Bretz, BSc., ND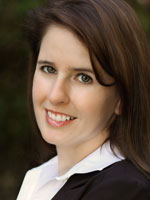 Dr. Bretz is a 2001 graduate of the Canadian College of Naturopathic Medicine (CCNM) and founder of Fundamentals of Health, a thriving naturopathic clinic in Waterloo, Ontario. She is a public speaker having presented to multiple corporations and agencies, guest lectures for Canadian universities in the areas of health promotion, functional foods and natural health products and runs continuing education for interprofessional health programs throughout North America in the area of GI health and the microbiota. For six years, Kim was part of Human Nature Network, a nationally syndicated radio program through CHUM radio, speaking in areas of women's health. She taught gastrointestinal physiology and endocrinology at the Canadian College of Massage and Hydrotherapy. She was also on the advisory board for Ferring Pharmaceuticals' natural health care products. And she is presently involved in research trials through Public Health and the Universities of Guelph and Waterloo, in the areas of antimicrobial resistance, as well as natural health products.
David Brownstein, MD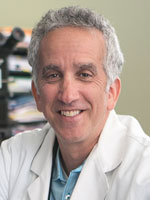 Dr. Brownstein is a board-certified family physician and is one of the foremost American practitioners of holistic medicine. He is a graduate of the University of Michigan and Wayne State University School of Medicine. Currently, he is the medical director of the Center for Holistic Medicine in West Bloomfield, MI. Dr. Brownstein has authored fourteen books on natural health and has lectured internationally to physicians and others about his success in using natural hormones, and nutritional and holistic therapies in his practice.
Joe Klassen, ND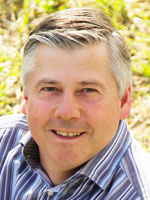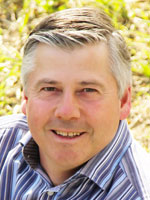 Dr. Klassen started his practice at Fish Creek Naturopathic Medicine in 2006. He is a licensed Naturopathic Doctor in Alberta and is a council member of the College of Naturopathic Doctors of Alberta. He graduated from Bastyr University of Naturopathic Medicine in Seattle, WA in 2005. In addition to training in prolotherapy and Intravenous therapies, he is an NBCHT Certified Colon Hydrotherapy Instructor and practitioner. Dr. Klassen has a special interest in the naturopathic principle of "Docere" or "Doctor as Teacher". Accordingly, he teaches anatomy & physiology, cellular biology and pathology at the Canadian School of Natural Nutrition in Calgary. In addition, he does wellness consulting and health education for corporations and community organizations of many types. He also now educates health professionals regarding Laboratory Testing as the Clinician Support Specialist for Rocky Mountain Analytical. Some areas of special interest include: hormones, stress, allergies, toxicity assessment, digestive dysfunction, children's health and fertility.
Joseph Pizzorno, ND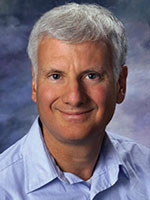 Dr. Pizzorno is one of the world's leading authorities on science-based natural/integrative medicine. He was appointed by President Clinton in December 2000 to the White House Commission on Complementary and Alternative Medicine Policy, and by President Bush's administration in 2002 to the Medicare Coverage Advisory Committee. A naturopathic physician, educator, researcher and expert spokesman, Pizzorno was a founding president of Bastyr University. Under his leadership, Bastyr became the first fully accredited, multidisciplinary university of natural medicine and the first NIH-funded center for alternative medicine research.
Ehab Mekhail, BScPharm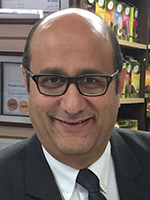 Ehab Mekhail is an Ontario licensed pharmacist that has specialized in Compounding for over 15 years. He is an active member of the Ontario College of Pharmacists, International Association of Compounding Pharmacists, Professional Compounding Center of America and the Academy of Anti-aging Medicine.
He is a co-author of a book on natural remedies and supplements and was named by PCCA as "Compounding Pharmacist of the Year" in 2013. He has begun counseling Naturopathic doctors on prescribing bioidentical hormones in their practice and has gone on to launch an online educational course.
Kate Rhéaume-Bleue, B.Sc. N.D. (online presenter)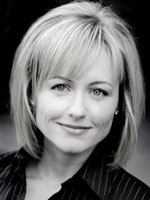 Kate Rhéaume-Bleue, B.Sc. N.D. is the author of Vitamin K2 and the Calcium Paradox: How a Little Known Vitamin Could Save Your Life (HarperCollins). Originally from Montréal, Québec, Kate obtained her undergraduate degree in Biology from McMaster University, with an honors thesis that involved designing a clinical trial to evaluate the effectiveness of a botanical medicine treatment. After graduating from the Canadian College of Naturopathic Medicine she completed the CCNM residency program and was a member of both Academic and Clinic Faculties.
Jillian Stansbury, ND, BS, AHG, CMA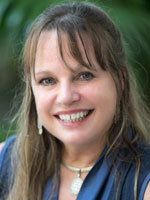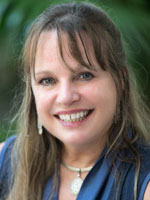 Dr. Stansbury has practiced in Southwest Washington state for more than 25 years specializing in women's health, mental health, and chronic disease. Dr. Stansbury is the former chair of the Botanical Medicine Program at the National College of Naturopathic Medicine in Portland, Oregon and remains on the faculty teaching natural products chemistry, botanical influences on cell biology, ethnobotany field course, and other miscellaneous topics in herbal medicine. She writes for numerous professional journals plus teaches around the country at a variety of medical and herbal conferences. She frequently travels to Cusco and the Peruvian Amazon, studying South American plants and working with various tribes in the jungles of Manu and Iquitos.
Reinhold Vieth, PhD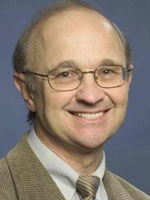 Prof. Vieth recently retired as director of the Bone and Mineral Group Laboratory at Mount Sinai Hospital, and remains active as a Professor at the University of Toronto in the Department of Laboratory Medicine and Pathobiology, as well as in the Department of Nutritional Sciences. He is an expert on the clinical nutrition, pharmacology and safety of vitamin D, and he has served as an expert adviser on vitamin D-related matters for the Institutes of Medicine, the Centers for Disease Control in Washington, the American Geriatric Society and Health Canada. He has been the principal investigator on many clinical trials involving vitamin D, ranging from osteoporosis, to multiple sclerosis and prostate cancer. Currently, his work relates to the utility of higher doses of vitamin D in health maintenance.
Denis Wilson, MD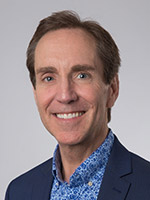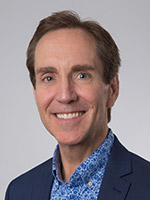 Dr. Wilson graduated from the University of South Florida College of Medicine in 1985 and trained in Family Practice. Dr. Wilson specializes in optimizing peripheral thyroid function, body temperature, and well-being. Working with more than 5,000 patients, he has developed a new simplified paradigm for thyroid management and was the first doctor to use sustained-release liothyronine. For more than 20 years he has educated more than 2,500 physicians about the use of sustained-release liothyronine for patients with symptoms of low thyroid and low body temperature despite having normal blood tests. His novel treatment of using sustained-release T3 is now standard of care with a subsection of physicians practicing complementary and alternative medicine and his work is being taught in naturopathic medical schools. Dr. Wilson is the author of 3 books, including the extensively referenced: Evidence-Based Approach to Restoring Thyroid Health. He is also the co-founder of an herbal supplement company that focuses on restoring health with certified organic formulas.
Heather Zwickey, PhD (online presenter)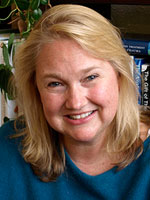 Heather Zwickey, PhD, is the Dean of Research and Graduate Studies at the National University of Natural Medicine (NUNM), director of Helfgott Research Institute, and Professor of Immunology. Dr. Zwickey trained at the world renowned National Jewish Medical and Research Center in Denver. She received a Ph.D. in Immunology and Microbiology from the University of Colorado Health Sciences Center. Dr. Zwickey went on to complete a postdoctoral fellowship and teach medical school at Yale University. In 2003, Dr. Zwickey launched the Helfgott Research Institute at NUNM. At Helfgott, Dr. Zwickey applies her immunology expertise to natural medicine. She studies the immunological mechanisms involved in nutrition, herbal medicine, acupuncture, and mind-body medicine. Her current area of focus is the inflammatory components of Parkinson's disease. Dr. Zwickey has used her expertise in program development to establish the School of Research and Graduate Studies at NCNM, and serves as its leader. She has developed Masters programs in Integrative Medicine Research, Nutrition, and Global Health.
CE Credits
The 2017 Toronto Restorative Medicine Regional Conference will provide a total of 28 Category A CE credits (19.75 general + 8.25 pharmacology). Earn up to 15 credits by attending the live conference (11.5 general + 3.5 pharmacology), and 13 bonus CE credits (8.25 general +  4.75  pharmacology) by watching recorded lectures, included in the conference registration at no extra cost (accessible after the conference). 12.5 live conference credits have been approved by the College of Naturopaths of Ontario (CONO) (2.5 pending), all credits from recordings are approved by CONO. All credits have been approved my OBNM for US NDs.
Recorded lectures include:
Conference Location
University of Toronto Chestnut Conference Centre
89 Chestnut Street, Toronto, Ontario
Located adjacent to the Toronto landmark of Yonge-Dundas Square and directly north of the city's Financial District, the University of Toronto's Chestnut Conference Centre is in the heart of the downtown core. The centre is only a 5 minute walk from the St. Patrick subway station, a 10-minute walk from Eaton Centre, and a 10-minute walk from Toronto's Financial District. A parking garage is available at the conference centre.
Hotel
Guest rooms are available at the discount rate of CA$179 per night at the Doubletree by Hilton hotel, located at 108 Chestnut Street in Toronto, which is across the street from the University of Toronto Chestnut Conference Centre. Deadline for making reservations is January 26. This rate is for single or double occupancy, requires no prepayment, and reservations can be cancelled with 24 hours notice. To book a room at this group rate, click here to use the hotel's online system, or call the hotel at 416-599-0555 or 1-800-668-6600 and ask for the Association for the Advancement of Restorative Medicine preferred rate or reference group code: AR9.
Cancellation Policy
If you wish to cancel your registration, you may do so before January 30, 2017 and receive a refund, minus a CA$100 processing fee per person registered. All registrations made after January 30, 2017 are entirely non-refundable. Any cancellation after January 30, 2017 will be subject to a cancellation fee of 100% of the total cost of registration.
Conference Correspondence
If you have a question about the conference or need assistance, here is how to reach us.
Phone:
866-962-2276 toll-free
Email:
conferences@restorativemedicine.org
Postal Address:
AARM
553 Balsaltic Rd,
Concord, ON L4K 4W8
Conference Sponsors