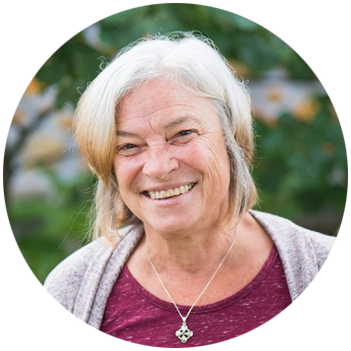 Dr. Bove initially began her studies at the National Institute of Medical Herbalist's School of Phytotherapy, gaining membership with the institute shortly after receiving her diploma of phytotherapy. Returning to the U.S., she attended Bastyr University and received her doctorate of naturopathic medicine and certificate of midwifery. Mary served as the chair of botanical medicine and midwifery co-chair at Bastyr University for several years before returning East for clinical practice. She owned and managed the Brattleboro Naturopathic Clinic for 25 years, practicing general family medicine, offering home births, and specializing in pediatric care. She left clinical practice a year ago to educate, write, and to teach. Dr. Bove's book The Encyclopedia of Natural Healing for Infants and Children has served as a leading reference for herbal care with children. Dr. Bove lectures internationally, participates in many natural medicine conferences, and currently works as the medical director for Gaia Herbs.
Courses: Women's Health, Men's Health, Immunology, Gut Health, Neurology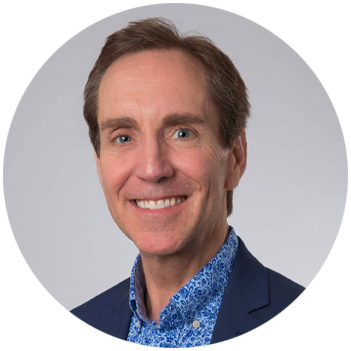 Dr. Wilson graduated from the University of South Florida College of Medicine in 1985 and trained in Family Practice. Dr. Wilson specializes in optimizing peripheral thyroid function, body temperature, and well-being. Working with more than 5,000 patients, he has developed a new simplified paradigm for thyroid management and was the first doctor to use sustained-release liothyronine. Over nearly 30 years he has educated more than 3,000 physicians about the use of sustained-release liothyronine for patients with symptoms of low thyroid and low body temperature despite having normal blood tests. His novel treatment of using sustained-release T3 is now standard of care with a subsection of physicians practicing complementary and alternative medicine and his work is being taught in naturopathic medical schools.
Dr. Wilson is the author of 4 books, including the extensively referenced: Evidence-Based Approach to Restoring Thyroid Health, and The Power of Fastercise. He is also the co-founder of an herbal supplement company that focuses on restoring health with certified organic formulas.
Courses: Weight Management and Exercise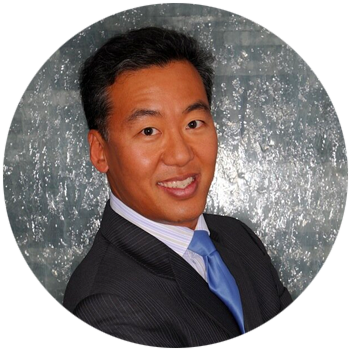 Dr. Edwin Lee is an endocrinologist, author and international speaker. Dr. Lee is board certified in Internal Medicine, Endocrinology, Diabetes and Metabolism. He is a graduate of the Medical College of Pennsylvania and finished his fellowships at the University of Pittsburgh. Currently, he is the assistant professor of Internal Medicine at the University of Central Florida College of Medicine. Dr. Lee has published many articles on internal medicine and endocrinology. He was also an author in the fourth edition of Textbook of Critical Care.
Courses: Men's Health, Oncology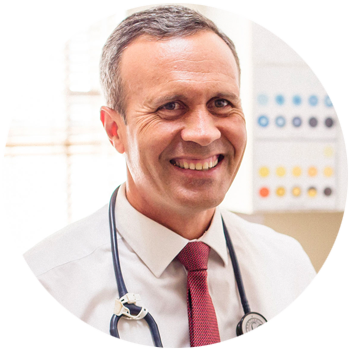 Dr. Lindeque obtained his MD from the University of Pretoria, South Africa. He holds a diploma in anaesthetics from the College of Medicine, South Africa. He spent five years in a rural practice in Canada during which time he started incorporating nutritional modalities into his practice. His passion is to help people live a long and healthy life. Dr. Lindeque also practices prolotherapy to help patients avoid orthopedic surgery. Dr Lindeque has great success in the treatment of Cancer, Diabetes, Heart & Organ Failure, Auto-immune Disorders, Autism. He is a renowned international lecturer.
Courses: Oncology, Hormones and Thyroid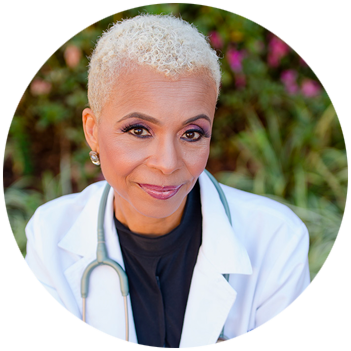 Dr. Carol Penn is a physician board certified in both Family Medicine and Obesity Medicine with a focus on mind body medicine; arts medicine; and nutrition medicine emphasizing prevention and wellness to optimize human potential. Additionally, Dr. Penn, has a strong interest in integrative approaches to palliative care medicine and is a published researcher in End of Life Care and Mind Body Medicine. A popular and frequently sought-after national speaker, Dr. Penn's book, Meditation in a Time of Madness is due to be published in January.
Courses: Weight Management and Exercise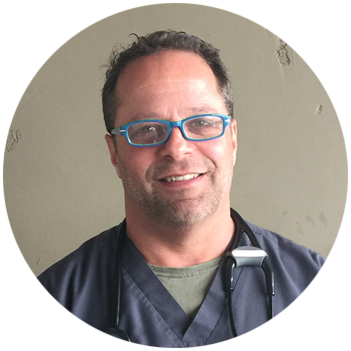 Dr. Weiss became the first Cardiologist as a "Naturopathic Physician", completing a non-invasive cardiovascular hospital-based training program in the Columbia Hospital system, the Arizona Heart Institute, and the Arizona Heart Hospital. Dr. Weiss kept privileges at the Arizona Heart Hospital, while opening the breakthrough Scottsdale Heart Institute, where he helped thousands of patients reduce medication safely, eliminate the need for angioplasty and bypass surgery, and reverse heart disease and many arrhythmias naturally. The International Association of Health Care Practitioners and the International Association of Cardiologists named Dr. Weiss, a "Leading Physician in the World" in 2012; a distinction given to under 1000 physicians each year. Dr. Weiss shifted focus to inflammation, genetics, and the science of intractable conflict, as he joined Artis International as a Senior Fellow and Director of their Center for Health and Medicine. In this capacity he has lectured, practiced medicine, and performed research throughout the various conflict zones (war zones), including Iraq, Lebanon, Israel, and Haiti.
Courses: Cardiology, Immunology, Neurology, Hormones and Thyroid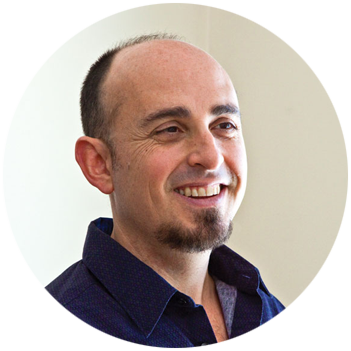 Dr. Friedman is a former adjunct instructor of endocrinology at the University of Bridgeport in Connecticut and is the author of the medical textbook Fundamentals of Naturopathic Endocrinology. His research on the use of thyroid hormones has been published by the University Puerto Rico Medical School. Dr. Friedman has lectured at three naturopathic and allopathic medical schools including NCNM, UB, CCNM and at the Dehradun Medical School of Physicians and Surgeons in India. He is currently the Executive Director of the non-profit Association for the Advancement of Restorative Medicine (AARM). The original founder and director of the Restorative Medicine Conference, Dr. Friedman's medical practice focused on thyroid related disorders and chronic disease.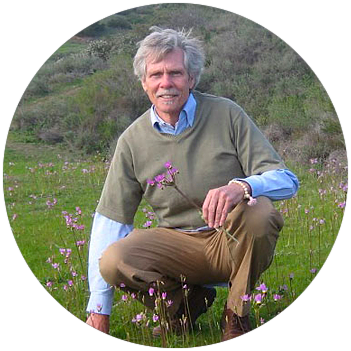 Dr. Hobbs earned his PhD at UC Berkeley. He is also a licensed acupuncturist, herbal clinician, research scientist, expert witness, botanist, mycologist with over 35 years of experience. He is the author of over 20 books and has taught at universities and medical schools such as Stanford Medical School, Yale Medical School, Bastyr University and the National College of Naturopathic Medicine. He taught classes for 6 years at the University of California, Berkeley as a Ph.D. graduate student in evolutionary biology, phylogenetics, plant chemistry, and ethnobotany. Dr. Hobbs writes numerous articles for current health, herbal and scientific publications and enjoys translating scientific and traditional literature into a user-friendly format that is accessible to the interested lay person and medical practitioner.
Courses: Cardiology, Immunology