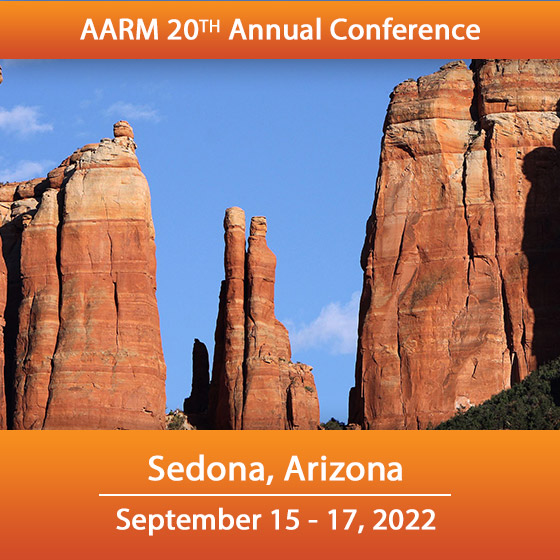 US$400.00
For the Online event, click here: Restorative Medicine Conference Online.
AARM Members: Check this box to save 20% off conference registration. Includes conference recordings. (Membership will be verified).
 Non-Members: Check this box to receive a complimentary 1-year AARM Membership
Students: Check this box to save $200 off conference registration (verification required).
---
Conference Recordings
If you are a current AARM Member (prior to registering for 2022 Annual Conference) you will receive the Conference Recordings at no charge.
If you became a Member with your 2022 Conference Registration and would like the Conference Recordings, the cost is $200.
If you are interested, please click the "Add Conference Recordings" button above.