Registration Now Open!
---
Changing Structural Racism in Health Care - Be Part of the Solution
The Unpacking Racism for Healthcare Professionals webinar series is a nine-hour course held over six weeks, beginning April 12, 2021 and concluding May 17. Each webinar will be held on a Monday from 7 p.m. to 8:30 p.m. Eastern.
The goal of this six-week course is to help healthcare professionals examine, understand, and shift their own implicit racial bias and blind spots, and learn about the effects of racism in the health care industry.  This course is an opportunity to learn about the experience of minorities in North America, with a toolkit for reflection and a forum for discussion in a safe, non-judgmental manner.
Listen to Dr. Carol Penn and Dr. Kathleen Farah provide a preview of the webinar series.

Read an Article About Racial Health Inequities by NE Journal of Medicine
All registrations are two-for-one, so you can add a friend or colleague to your registration at no additional cost. AARM members receive a 20% discount. Non-member registration includes a complimentary one-year AARM membership. Up to 9 CME credits are available (scroll down for details).
Improve Your Patient Care - Register Today
Sessions
Each session has an educational component combined with a mind-body/meditation/movement component. It is clear that discussions of race can be triggering. It is imperative that skills be taught and used to equilibrate neurobiology.
Session 1 -- Monday, April 12.
We establish ground rules and safety in the group. The teaching is the invention of race and history. The science of breath and experiencing breath to deal with emotions is introduced. Active moving meditation is utilized as well.
Session 2 -- Monday, April 19.
The guided creation of genogram to reflect on one's personal family history and importance in conscious and unconscious bias/racism. Mind-body skills are used to temper physiologic response. Group support occurs in break out rooms.
Session 3 -- Monday, April 26.
This session provides an opportunity to practice potentially difficult conversations with small group role plays. The teaching explores the biology, including stress response, epigenetics, neuroplasticity, and neurogenesis.
Session 4 -- Monday, May 3.
The definitions of anti-racist to ally to accomplice are explained and explored. Guided imagery is introduced as the mind-body tool for transformation.
Session 5 -- Monday, May 10.
The topic of stress, trauma, and race is explored, including the evidenced-based mind-body modalities. This is to promote racial equity and cultural sensitivity as fundamental to efficacious treatment for all people.
Session 6 -- Monday, May 17.
Healing in the anti-racism path is explored in this final session. Spirituality is discussed in the context of health, including the differentiation between it and religion. A forgiveness meditation is used as a tool of transformation. Drawings are introduced to promote self expression.
CME Credits
9 CME Credits Approved by AAFP.  9 Category A Credits Approved by CONO.
Speakers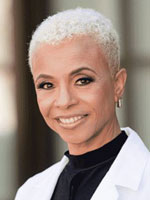 Dr. Carol Penn
Dr. Penn is board certified in both family medicine and obesity medicine, with a focus on mind-body medicine; arts medicine; and nutrition medicine. She emphasizes prevention and wellness to optimize human potential. Additionally, Dr. Penn has a strong interest in integrative approaches to palliative care medicine and is a published researcher in end of life care and mind-body medicine. A popular and frequently sought-after national speaker, Dr. Penn is the author of the recently-published book Meditation in a Time of Madness.
---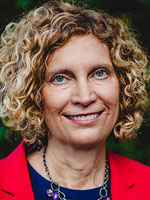 Dr. Kathleen Farah
Dr. Farah has been practicing family medicine in western Wisconsin for more than 30 years, including 11 years with the Mayo Clinic. Dr. Farah also has a consultation practice at the Pain Palliative Care and Integrative Medicine Clinic at Children's Hospitals and Clinic in Minneapolis. She holds board certifications with the American Board of Family Medicine, the American Board of Integrative Medicine, and is a diplomate of the American Board of Integrative and Holistic Medicine. Dr. Farah has been involved in supporting mind-body medicine in many communities, including the Minnesota Indian Women's Resource Center, the Pine Ridge Indian Reservation, and African diaspora in the Minneapolis/St. Paul area.
CME Credits
The AAFP has reviewed Racism in Health Care, and deemed it acceptable for AAFP credit. Term of approval is from 04/12/2021 to 05/31/2021. Physicians should claim only the credit commensurate with the extent of their participation in the activity. Credit approval includes the following session(s):
1.50 Online Only, Live AAFP Prescribed Credit(s) - The Invention of Race and Becoming White
1.50 Online Only, Live AAFP Prescribed Credit(s) - The Invention of Race and Becoming White Pt 2
1.50 Online Only, Live AAFP Prescribed Credit(s) - How to Have Difficult Conversations Regarding Race With Family Members, Patients and at the Hospital Staff Meeting
1.50 Online Only, Live AAFP Prescribed Credit(s) - The path From Anti-Racist to Ally to Accomplice Using Guided Imagery as a Tool of Transformation
1.50 Online Only, Live AAFP Prescribed Credit(s) - Trauma & Transformation
1.50 Online Only, Live AAFP Prescribed Credit(s) - Spirituality, Healing and Closing Ritual
AMA/AAFP Equivalency:
AAFP Prescribed credit is accepted by the American Medical Association as equivalent to AMA PRA Category 1 credit(s)™ toward the AMA Physician's Recognition Award. When applying for the AMA PRA, Prescribed credit earned must be reported as Prescribed, not as Category 1.
The College of Naturopaths of Ontario has approved the course for 9 Category A credits - 1.5 Credits for each evening.