Registration Now Open!
---
Conference Speakers:
Denis Wilson, MD
Dr. Wilson graduated from the University of South Florida College of Medicine in 1985 and trained in Family Practice. Dr. Wilson specializes in optimizing peripheral thyroid function, body temperature, and well-being. Working with more than 5,000 patients, he has developed a new simplified paradigm for thyroid management and was the first doctor to use sustained-release liothyronine. Over nearly 30 years he has educated more than 3,000 physicians about the use of sustained-release liothyronine for patients with symptoms of low thyroid and low body temperature despite having normal blood tests. His novel treatment of using sustained-release T3 is now standard of care with a subsection of physicians practicing complementary and alternative medicine and his work is being taught in naturopathic medical schools.
Dr. Wilson is the author of 4 books, including the extensively referenced: Evidence-Based Approach to Restoring Thyroid Health, and The Power of Fastercise. He is also the co-founder of an herbal supplement company that focuses on restoring health with certified organic formulas.
---
Mary Bove, ND
Dr. Bove initially began her studies at the National Institute of Medical Herbalist's School of Phytotherapy, gaining membership with the institute shortly after receiving her diploma of phytotherapy. Returning to the U.S., she attended Bastyr University and received her doctorate of naturopathic medicine and certificate of midwifery. Mary served as the chair of botanical medicine and midwifery co-chair at Bastyr University for several years before returning East for clinical practice. She owned and managed the Brattleboro Naturopathic Clinic for 25 years, practicing general family medicine, offering homebirths, and specializing in pediatric care. She left clinical practice a year ago to educate, write, and to teach. Dr. Bove's book The Encyclopedia of Natural Healing for Infants and Children has served as a leading reference for herbal care with children. Dr. Bove lectures internationally, participates in many natural medicine conferences, and currently works as the medical director for Gaia Herbs.
---
Edwin Lee, MD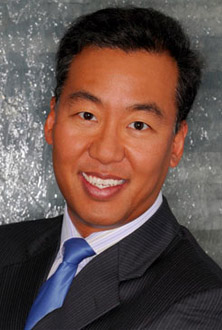 Dr. Edwin Lee is an endocrinologist, author and international speaker. Dr. Lee is board certified in Internal Medicine, Endocrinology, Diabetes and Metabolism. He is a graduate of the Medical College of Pennsylvania and finished his fellowships at the University of Pittsburgh. Currently, he is the assistant professor of Internal Medicine at the University of Central Florida College of Medicine. Dr. Lee has published many articles on internal medicine and endocrinology. He was also an author in the fourth edition of Textbook of Critical Care.
---
Luis Martinez, MD, MPH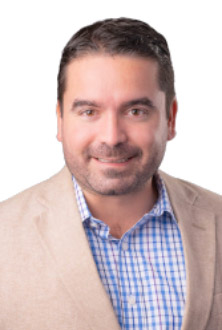 Dr. Luis Martínez earned his medical degree at the Ponce School of Medicine and completed his residency training at the prestigious University of Pennsylvania. He also completed an Advanced Training Course in Stem Cells in Cancer at the Ponce Health Sciences University/ Magee Research Institute consortium. He is board certified in Clinical Lipidology. Dr. Martinez holds a Masters of Public Health with a concentration in Epidemiology and is fellowship trained in Biosecurity.
---
Gerrie Lindeque, MD
Dr. Lindeque obtained his MD from the University of Pretoria, South Africa. He holds a diploma in anaesthetics from the College of Medicine, South Africa. He spent five years in a rural practice in Canada during which time he started incorporating nutritional modalities into his practice. His passion is to help people live a long and healthy life. Dr. Lindeque also practices prolotherapy to help patients avoid orthopedic surgery. Dr Lindeque has great success in the treatment of Cancer, Diabetes, Heart & Organ Failure, Auto-immune Disorders, Autism. He is a renowned international lecturer.
---
Kent Holtorf, MD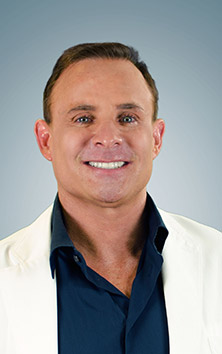 Dr. Holtorf is the medical director of the Holtorf Medical Group and is the founder and director of the non-profit National Academy of Hypothyroidism (NAH), and trains physicians on the use of natural hormones, hypothyroidism, complex endocrine dysfunction and innovative treatments of chronic fatigue syndrome, fibromyalgia and chronic infectious diseases, including Lyme disease. He is a fellowship lecturer for the American Board of Anti-aging Medicine, the Endocrinology Expert for AOL Health and is a guest editor and peer-reviewer for a number of medical journals including Endocrine, Postgraduate Medicine and Pharmacy Practice. Dr. Holtorf has published peer-reviewed endocrine reviews, including on the safety and efficacy of natural hormones, inaccuracies of standard thyroid testing, and on the diagnosis and treatment of adrenal dysfunction in chronic fatigue syndrome and fibromyalgia. He has been a featured guest on numerous national TV shows, such as CNBC, ABC News, CNN, and Discovery Health.
---
Kristen Klos-Maki, DC
 
Dr. Klos-Maki has been in private practice as a Doctor of Chiropractic since 2009, where she worked with all age ranges of patients, from newborn babies to seniors.  During her time in practice, she has been passionate about continuing education and staying well-versed and researched in the latest information in natural healthcare, so she can positively and directly impact her patients. She is the Assistant Director of Research at Bio-Botanical Research, where she can unite her expertise in Chiropractic Medicine with underlying physiology – forwarding the study of the microbiome and its impact on the musculoskeletal system.
---
Aumatma Shah, ND
Dr. Aumatma is a Naturopathic Doctor & Nutritionist, in practice for over 12 years. She specializes in women's health, is the best-selling author of "Fertility Secrets: What Your Doctor Didn't Tell You About Baby-Making," and is a sought out speaker on topics related to Women's Health and Women's Empowerment. Dr. Aumatma was awarded the "Best Alternative Medicine Practitioner″ award locally in 2015 and has been interviewed on TV, podcasts, and summits worldwide. She is the host of her own podcast: Egg Meets Sperm and has a training program for practitioners who want to specialize in fertility.
---
Carol Penn, DO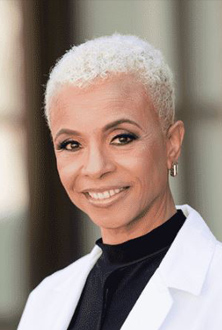 Dr. Carol Penn is a physician board certified in both Family Medicine and Obesity Medicine with a focus on mind body medicine; arts medicine; and nutrition medicine emphasizing prevention and wellness to optimize human potential. Additionally, Dr. Penn, has a strong interest in integrative approaches to palliative care medicine and is a published researcher in End of Life Care and Mind Body Medicine. A popular and frequently sought-after national speaker, Dr. Penn's book, Meditation in a Time of Madness is due to be published in January.
---
Decker Weiss, NMD, FASA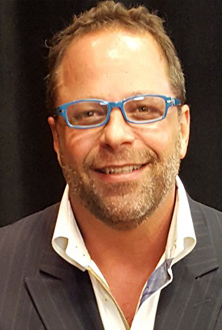 Dr. Weiss became the first Cardiologist as a "Naturopathic Physician", completing a non-invasive cardiovascular hospital-based training program in the Columbia Hospital system, the Arizona Heart Institute, and the Arizona Heart Hospital. Dr. Weiss kept privileges at the Arizona Heart Hospital, while opening the breakthrough Scottsdale Heart Institute, where he helped thousands of patients reduce medication safely, eliminate the need for angioplasty and bypass surgery, and reverse heart disease and many arrhythmias naturally. The International Association of Health Care Practitioners and the International Association of Cardiologists named Dr. Weiss, a "Leading Physician in the World" in 2012; a distinction given to under 1000 physicians each year. Dr. Weiss shifted focus to inflammation, genetics, and the science of intractable conflict, as he joined Artis International as a Senior Fellow and Director of their Center for Health and Medicine. In this capacity he has lectured, practiced medicine, and performed research throughout the various conflict zones (war zones), including Iraq, Lebanon, Israel, and Haiti.
---
Michaël Friedman, ND
Dr. Friedman is a former adjunct instructor of endocrinology at the University of Bridgeport in Connecticut and is the author of the medical textbook Fundamentals of Naturopathic Endocrinology. His research on the use of thyroid hormones has been published by the University Puerto Rico Medical School. Dr. Friedman has lectured at three naturopathic and allopathic medical schools including NCNM, UB, CCNM and at the Dehradun Medical School of Physicians and Surgeons in India. He is currently the Executive Director of the non-profit Association for the Advancement of Restorative Medicine (AARM). The original founder and director of the Restorative Medicine Conference, Dr. Friedman's medical practice focused on thyroid related disorders and chronic disease.
---
Click here for bios of University Track Online faculty.
Earn 25 CME Credits
The American Academy of Family Physicians has approved the live conference for up to 15 CME Credits, and the webinar series 8/24-8/28 for up to 10 CME Credits.
Certification in T3 Therapy
Each year more than 400,000 people visit an affiliated website to learn more about T3 therapy, and thousands use the practitioner search tool, looking for a Certified Practitioner. Certification in T3 Therapy is an excellent means to build your practice.
AARM Webinar Series
August 24-28 7pm - 9pm - Online
Focus on Cardiology, Oncology, Auto Immune and Thyroid.
10 CE Credits • $450 Value
Free to Conference Registrants
NEW
Peptide Intensive with Edwin Lee, MD, FACE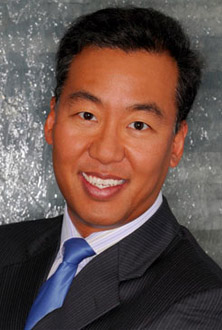 In a 6.25 hour module over two days, learn about the monitoring and treatment of peptides, including: neuroregenertive, autoimmune, growth hormone, cosmecetical, metabolic, and cancer peptides.