Learn from Dr. Low Dog and other expert faculty from the Restorative Medicine Herbal Certification program. Start anytime and complete the course in one year. Earn up to 60 CME.
Learn more at RestorativeMedicine.org/Herbal and SAVE $500 as a charter class member!
Download the Program Schedule here.
Ask about our convenient payment options. Email jen@restorativemedicine.com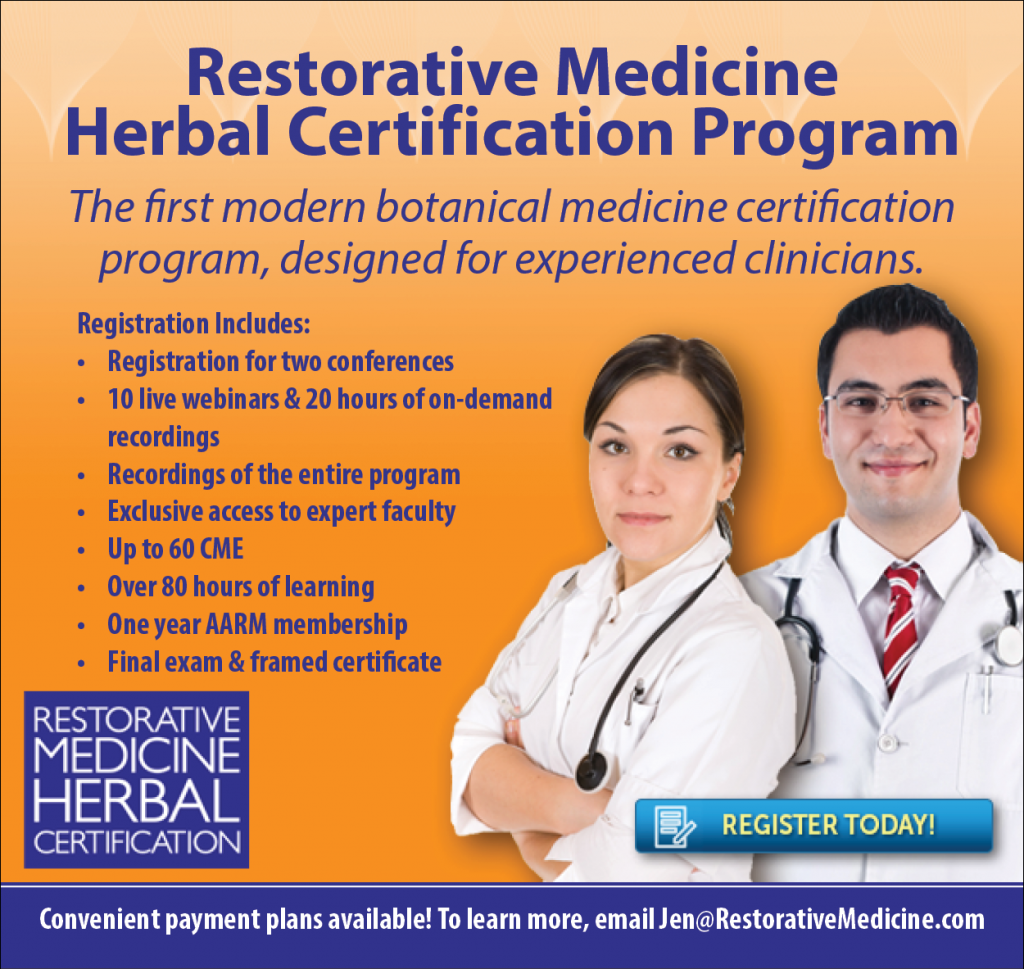 This clip was taken from "The Role of Adaptogens and Nervines in Clinical Practice", previously recorded at a Restorative Medicine conference.