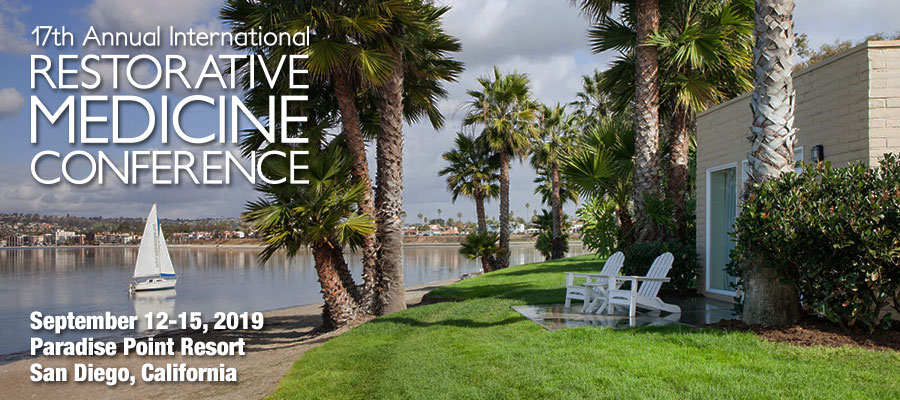 Speakers
Tieraona Low Dog, MD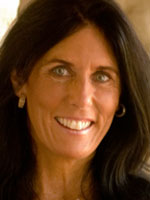 Dr. Low Dog's exploration of natural medicine began more than 35 years ago as she studied midwifery and herbal medicine, before earning her medical degree from the University of New Mexico School of Medicine. An internationally recognized expert in the fields of integrative medicine, dietary supplements and women's health, Dr. Low Dog was appointed by President Bill Clinton to the White House Commission on Complementary and Alternative Medicine Policy, served as the elected Chair of the US Pharmacopeia Dietary Supplements and Botanicals Expert Information Panel, and was appointed to the Scientific Advisory Council for the National Center for Complementary and Alternative Medicine. She has been an invited speaker to more than 550 scientific/medical conferences, published 40 peer-reviewed articles, written 22 chapters for medical textbooks, and has authored five books, including three National Geographic books, Fortify Your Life, Healthy at Home and Life is Your Best Medicine. She has appeared on CNN, ABC's 20/20, and is a frequent guest on the Dr. Oz show and NPR's The People's Pharmacy. She currently serves as the Fellowship Director for the Academy of Integrative Health and Medicine.
Decker Weiss, ND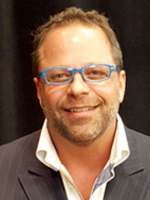 Dr. Weiss became the first Cardiologist as a "Naturopathic Physician", completing a non-invasive cardiovascular hospital-based training program in the Columbia Hospital system, the Arizona Heart Institute, and the Arizona Heart Hospital. Dr. Weiss kept privileges at the Arizona Heart Hospital, while opening the breakthrough Scottsdale Heart Institute, where he helped thousands of patients reduce medication safely, eliminate the need for angioplasty and bypass surgery, and reverse heart disease and many arrhythmias naturally. The International Association of Health Care Practitioners and the International Association of Cardiologists named Dr. Weiss, a "Leading Physician in the World" in 2012; a distinction given to under 1000 physicians each year. Dr. Weiss shifted focus to inflammation, genetics, and the science of intractable conflict, as he joined Artis International as a Senior Fellow and Director of their Center for Health and Medicine. In this capacity he has lectured, practiced medicine, and performed research throughout the various conflict zones (war zones), including Iraq, Lebanon, Israel, and Haiti.
Kent Holtorf, MD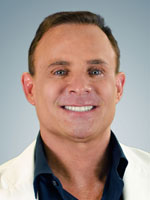 Dr. Holtorf is the medical director of the Holtorf Medical Group and is the founder and director of the non-profit National Academy of Hypothyroidism (NAH), and trains physicians on the use of natural hormones, hypothyroidism, complex endocrine dysfunction and innovative treatments of chronic fatigue syndrome, fibromyalgia and chronic infectious diseases, including Lyme disease. He is a fellowship lecturer for the American Board of Anti-aging Medicine, the Endocrinology Expert for AOL Health and is a guest editor and peer-reviewer for a number of medical journals including Endocrine, Postgraduate Medicine and Pharmacy Practice. Dr. Holtorf has published peer-reviewed endocrine reviews, including on the safety and efficacy of natural hormones, inaccuracies of standard thyroid testing, and on the diagnosis and treatment of adrenal dysfunction in chronic fatigue syndrome and fibromyalgia. He has been a featured guest on numerous national TV shows, such as CNBC, ABC News, CNN, and Discovery Health.
Crystal Silas, MD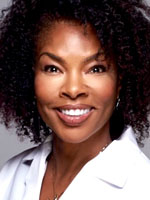 Dr. Silas graduated from The Arthur Boonshoft School of Medicine in Dayton, Ohio. She is board certified in family medicine. She is an emergency department physician, and has over 20 years experience of combining medicinal botanicals and other integrative approaches into her healing modalities. She especially enjoys to inform, inspire, and encourage lifestyle choices that enhance the body/mind/spirit to prevent and eliminate the symptoms of chronic disease and dependence upon prescription medications.
Kevin Spelman, PhD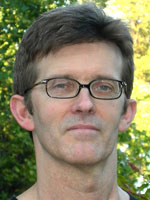 Dr. Spelman is an adjunct assistant professor at the Massachusetts College of Pharmacy and Health Sciences, an adjunct professor of botanical medicine at the National University of Natural Medicine, and a distinguished lecturer at the Maryland University of Integrative Health. He is an internationally recognized expert on the molecular biology and clinical therapeutics of botanical medicines. A past National Institutes of Health postdoctoral fellow and Marie Curie research fellow in the European Union, Dr. Spelman has published 27 scientific papers and 6 chapters. Since 1989, he has practiced phytotherapy, informed by the Ayurvedic system, western herbalism and modern physiology. Dr. Spelman is currently a consultant specializing in new product development, laboratory and cGMP issues and research initiatives.
Michaël Friedman, ND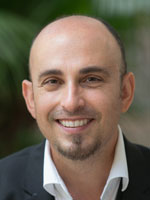 Dr. Friedman is a former adjunct instructor of endocrinology at the University of Bridgeport in Connecticut and is the author of the medical textbook Fundamentals of Naturopathic Endocrinology. His research on the use of thyroid hormones has been published by the University Puerto Rico Medical School. Dr. Friedman has lectured at three naturopathic and allopathic medical schools including NCNM, UB, CCNM and at the Dehradun Medical School of Physicians and Surgeons in India. He is currently the Executive Director of the non-profit Association for the Advancement of Restorative Medicine (AARM). The original founder and director of the Restorative Medicine Conference, Dr. Friedman's medical practice focused on thyroid related disorders and chronic disease.
Denis Wilson, MD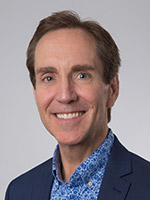 Dr. Wilson graduated from the University of South Florida College of Medicine in 1985 and is trained in Family Practice. Dr. Wilson specializes in examining the link between basal body temperature and peripheral thyroid function and developed a new paradigm for thyroid treatment. He was the first doctor to use sustained-release liothyronine in over 5000 patients and for over twenty years he has educated over 1000 physicians about the use of sustained-release liothyronine for patients with symptoms of low thyroid and low body temperature despite having normal blood tests. Dr. Wilson identified low body as a potential marker for poor health. His novel treatment of using sustained release T3 is now standard of care with a subsection of physicians practicing complementary and alternative medicine.
Certification In T3 Therapy
Optimize Body Temperature and Thyroid Function with Hormones, Botanicals and Nutrition
Attend the T3 Certification track on Thursday, when clinicians will gain a better understanding of the connection between thyroid dysfunction and low body temperature. Dr. Denis Wilson will explain why T4 to T3 conversion may be compromised in peripheral tissue, and how that can trigger a multitude of chronic symptoms. Treatment protocols will be provided for low body temperature symptoms. The T3 Certification exam will be offered at the conference.
Benefits of T3 Certification
Each year, thousands of potential patients visit the AARM website looking for a provider certified in T3 therapy to treat low body temperature. Certification in T3 therapy is an excellent means to build your practice, as AARM members who are certified in T3 therapy are indicated in the online member directory. Medical providers can obtain certification in T3 therapy by attending the five required classes in the T3 Certification Track on the preconference day at the Annual International Restorative Medicine Conference, and passing the optional certification exam at the end of the day. The T3 Certification Track provides:
Evidence-based review of low body temperature and associated symptoms
Treatment protocols for optimizing thyroid health and body temperatures
Protocols for triiodothyronine (T3), botanicals, and nutritional medicines to support the thyroid system
Identify appropriate testing methods and ideal hormone levels
Identify hypothalamic-pituitary-adrenal axis dysfunction and its role in serum glucose imbalance, MS, depression, and arthritis
Use of botanicals, nutrients, and lifestyle factors to restore adrenal insufficiency and HPA balance
In the video below, Dr. Wilson discusses Wilson's Temperature Syndrome and Certification in T3 Therapy.
Hotel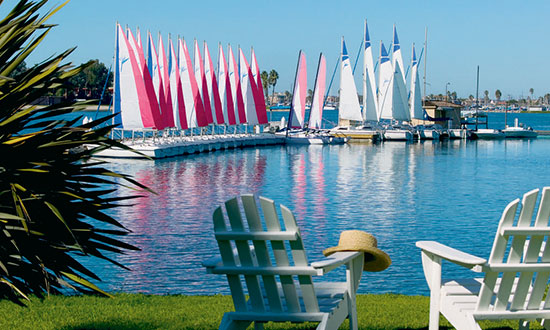 Tucked away on gentle Mission Bay in the heart of San Diego, Paradise Point Resort & Spa features comfortable bungalow-style guestrooms amidst lush, tropical gardens, tranquil lagoons, and one mile of sandy beach next door to SeaWorld. Scattered across the 44-acre island are five swimming pools, beach bonfire pits, a marina, five dining venues, an award-winning spa and endless recreation options. Paradise Point and its amenities offer a unique San Diego resort vacation experience for both families and couples with a location that is secluded, yet centrally situated; the airport, downtown San Diego and top attractions including Old Town, the San Diego Zoo, and Balboa Park are all just minutes away.
Airport: Paradise Point is 4 miles from the San Diego International Airport, less than a 15-minute drive.
Room Rate: Guest rooms at Paradise Point will be available for $219 per night, plus tax. Paradise Point has recently updated its guest rooms, as seen in this video.
Registration
Attendee registration will open in April 2019.
Exhibiting
Exhibitor and Sponsor Prospectus
Exhibitor Registration
Sponsor Registration
For more information about exhibitor registration or conference sponsorship, contact Craig Palmer at 941-894-7394 or email craig@restorativemedicine.com