Conference Overview
Cutting-edge research demonstrates how the nervous system interrelates with hormones, immune activity, and the gastrointestinal system. Because of the magnitude of this interconnectivity, neurological imbalances may be responsible for chronic diseases in multiple systems. For clinicians to effectively balance and repair these delicate and complex relationships, it's critical to delve into underlying neurological assaults such as inflammation, mitochondrial dysfunction, and neurotoxins. AARM presents the 15th Annual International Restorative Medicine Conference, which will feature expert clinicians, researchers, and thought-leaders who will share new tools for promoting optimal neurological function in an aging population. They will explore the evolution of neuroinflammatory diseases, neuroimmunomodulation, neuroendocrine markers, and mitochondrial dysfunction in all ages. Attendees will gain clinical insights on how to reverse chronic disease by tackling the intricacies of neurological connections.
Join us for these engaging topics and more:
Identifying sources of neuroinflammation
Enhancing the gut-brain axis and neuroendocrine system
Recognizing neurotoxic environmental factors
Appropriate testing methods for cognitive assessment in an older population
Identify multiple biotypes of depression
Protocols to support methylation and balance neurotransmitters to treat depression
Natural immunomodulators for multiple sclerosis
Exploring neuroimmunomodulation to treat autoimmune disease
Identify factors impeding mitochondria function
Examine chronic diseases and hormonal imbalances caused by mitochondrial dysfunction
Protocols for mitochondrial repair and reversing chronic disease
Curcumin for epigenetic alternations, chemoprevention and inflammatory diseases
Explore neuroinflammatory connections between childhood autism and adult neurodegeneration
Identify neuroendocrine markers which can indicate future dementia and Alzheimer's Disease
Cardiotoxic environmental factors and nutrients leading to cardio-restoration
Conference Schedule
Click on a day to see that day's events, and click on titles in bold type for session descriptions. In the schedule, the left column shaded in gray is the track approved for Arizona chiropractor credits.

Conference Schedule
Select a day below to see that day's events. This is a preliminary schedule, subject to change. Click on a lecture title to see a description, or click on a speaker's name to see a biography.
Thursday, September 12, 2019 (Preconference Day)
Time
Endocrinology and T3 Certification Intensive
Botanical Medicine for Women's Health Intensive
Integrative Oncology Intensive
7:00-8:30am
Registration
8:30-8:45am
Welcome
8:45-9:45am
Sub Laboratory Hypothyroidism and the Empirical Use of T3
Denis Wilson, MD
Botanicals and Women's Health*
Tieraona Low Dog, MD
Diet, Nutrition, Physical Activity and Cancer: What's New in the 2018 AICR Report?
Donald Abrams, MD
9:45-10:45am
Sub Laboratory Hypothyroidism and the Empirical Use of T3
Denis Wilson, MD
Botanicals and Women's Health*
Tieraona Low Dog, MD
Cannabis in Cancer Care: What We Know and What We Don't
Donald Abrams, MD
10:45-11:30am
Break and Exhibits
11:30-12:30pm
Does Normal TSH Always Indicate Normal Thyroid Function?
Kent Holtorf, MD
Botanicals and Women's Health*
Tieraona Low Dog, MD
Keto Anyone? Timing for Carbohydrate Restriction, Fat Restriction, or Fasting in the Cancer Clinic
Dawn Lemanne, MD, MPH
12:30-2:00pm
Lunch and Exhibits
1:00-1:45pm
Lunch and Learn (Main Lecture Hall)
Topic: Herbs for Thyroid (non-CME)
Kevin Spelman, PhD
2:00-3:00pm
Associated and Contributing Conditions to the Pathology of Thyroid Dysfunction
Kent Holtorf, MD
Botanicals and Women's Health*
Tieraona Low Dog, MD
Keto Anyone? Timing for Carbohydrate Restriction, Fat Restriction, or Fasting in the Cancer Clinic
Dawn Lemanne, MD, MPH
3:00-3:45pm
Break and Exhibits
3:45-4:45pm
Associated and Contributing Conditions to the Pathology of Thyroid Dysfunction
Kent Holtorf, MD
Medicinal Botanicals to Enhance Biotransformation
Crystal Silas, MD*
Harnessing Evolution During Cancer Therapy
Dawn Lemanne, MD, MPH
4:45-5:45pm
Dosing of Triiodothyronine T3
Denis Wilson, MD
Medicinal Botanicals to Enhance Biotransformation
Crystal Silas, MD*
Integrative Oncology: Incorporating Diet and Nutrition Into Cancer Care
Gordon Saxe, MD, PhD, MPH
5:45-7:00pm
Networking Reception
6 CME Total
Friday, September 13, 2019
Time
General Session
Breakout Sessions
7:30-8:45am
Registration
8:45-9:00am
Opening Remarks and Welcome
9:00-9:45am
Using the New Science of Signaling Exercise to Profoundly Promote Fitness in Minutes a Day
Denis Wilson, MD
9:45-10:45am
Differentiating the Use of Adaptogen and Nervine Botanicals*
Tieraona Low Dog, MD
10:45-11:30am
Break and Exhibits
11:30-12:30pm
Differentiating the Use of Adaptogen and Nervine Botanicals*
Tieraona Low Dog, MD
12:30-2:00pm
Lunch and Exhibits
1:00-1:45pm
Lunch and Learn (Main Lecture Hall)
Topic: Clinical Applications in Inflammation, Trauma and Neuroprotection (non-CME)
Decker Weiss, ND
2:00-3:00pm
Mitochondria: Molecular Biology Primer
Kevin Spelman, PhD
Autoimmune Conditions and the Role of Th17
Debby Hamilton, MD
3:00-4:00pm
Mitochondrial: Pathology and Treatment
Kevin Spelman, PhD
The Effects of Toxic Mold Exposure: Breaking the Mold
Jeff Thomas, ND
4:00-4:45pm
Break and Exhibits
4:45-5:45pm
Mitochondrial: Pathology and Treatment
Kevin Spelman, PhD
How to Attract High-Paying Online Health Coaching Clients Now
Bret Gregory, Chief Customer Attraction Officer
6:00-7:00pm
Teas and Tinctures Workshop
Penelope Beaudrow, RH
5.75 CME Total
Saturday, September 14, 2019
Time
General Session
Breakout Sessions
8:00-9:00am
Autoimmune Disease: Addressing the Root Causes and Balancing the Immune System With Amphoteric Botanicals
Eugene Zampieron, ND
Driving Your Restorative Medicine Practice: Better Results, Better Income and Better Life
Dr. Charles Webb
9:00-10:00am
Neuroprotection for Cognitive Disorders
Kevin Spelman, PhD
Hemp and Cannabinoids for Beauty and Skin Disorders
Jeanette Jacknin, MD
10:00-11:00am
Break and Exhibits
11:00-12:30pm
Evidence-Based Review of Botanical Medicine for Hypertension*
Decker Weiss, ND
High Dose Intravenous Ascorbate and Metabolic Optimization in Cancer
Jorge R. Miranda-Massari, RPh, PharmD
12:30-1:30pm
Lunch
1:00-2:30pm
Lunch and Learn (Main Lecture Hall)
Topic: Clinical Applications in Cardiology sponsored by Restorative Formulations (non-CME)
Decker Weiss, ND
2:45-3:45pm
Herbal Certification Program Roundtable
4:00-5:00pm
Meditation Class
Crystal Silas, MD
Option 1: Teas and Tincture Workshop, Penelope Beaudrow, RH
Option 2: Herb Walk (meet on Terrace)
5:00-6:00pm
Option 1: Exhibits and Snacks (with food served)
Option 2: Herb Walk (meet on Terrace)
7:00-8:00pm
Food as Medicine: The Therapeutic Order
Gordon Saxe, MD, PhD, MPH
8:00-10:00pm
Kava Party
4.5 CME Total
Sunday, September 15, 2019
Time
General Session
8:00-9:45am
Inflammation, Free Radicals, and the Destruction of the HPA-T Axis and Formation of Sex Hormones
Decker Weiss, ND
9:45-10:30am
Break and Exhibits
10:30-12:30pm
PCOS and Endometriosis: A Restorative Approach
Amy Day, ND
12:30pm-12:45pm
Closing Remarks
3.75 CME Total
Preconference Intensives (Thursday, October 5)
Botanicals Boot Camp: A Clinician's Primer
Tieraona Low Dog, MD
This full-day foundational course will provide clinicians (especially those who have not been through formal herbal medicine training) with a practical framework for counseling patients regarding the safe and effective use of botanicals. This will be a "hands-on" course, incorporating patient cases to allow clinicians to work through real world scenarios that take into account different botanicals and botanical actions, the potential for herb-drug interactions, "dosing" by age and constitution, the use of herbal formulations and more. Cases (adult and pediatric) will focus on botanicals used in mental, women's, and digestive health. Learn to discern different aspects of botanical product labels in order to more effectively counsel patients. Better understand the legal and ethical implications of selling botanical products in their medical office.
Certification In T3 Therapy: Optimize Body Temperature and Thyroid Function with Hormones, Botanicals and Nutrition
Denis Wilson, MD
Michael Friedman, ND
Each year, more than 50,000 potential patients visit the AARM website or an affiliate website looking for a provider certified in T3 therapy to treat low body temperature. Certification in T3 therapy is an excellent means to build your practice, as AARM members who are certified in T3 therapy are indicated in the online member directory. Medical providers can obtain certification in T3 therapy by attending the five required classes in the T3 Certification Track on the preconference day at the Annual International Restorative Medicine Conference, and passing the certification exam at the end of the day. The T3 Certification Track provides:
Evidence-based review of low body temperature and associated symptoms
Treatment protocols for optimizing thyroid health and body temperatures
Protocols for triiodothyronine (T3), botanicals, and nutritional medicines to support the thyroid system
Identify appropriate testing methods and ideal hormone levels
Identify hypothalamic-pituitary-adrenal axis dysfunction and its role in serum glucose imbalance, MS, depression, and arthritis
Use botanicals, nutrients and lifestyle factors to restore adrenal insufficiency and HPA balance
Conference Faculty
CME Speakers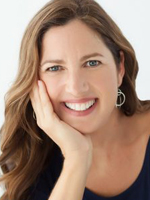 Rachel Carlton Abrams, MD
Dr. Abrams graduated from Stanford University, received her MD from UC San Francisco, and a master's degree in Holistic Health from UC Berkeley. In 2008, she opened the award-winning Santa Cruz Integrative Medicine Clinic. She is a family practice and integrative medicine physician with a specialty in integrative health, relationships and sexuality. She has been voted "Best Doctor" in Santa Cruz County every year, from 2009–2017. She just published Bodywise: Discovering Your Body's Intelligence for Lifelong Health and Healing.
Andrew W. Campbell, MD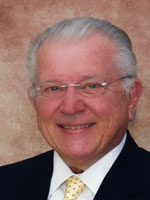 Dr. Campbell is the editor-in-chief of two peer-reviewed and indexed medical journals. He served on the admissions committee for the University of Texas Medical School and as a faculty member. Dr. Campbell trained at the Orlando Regional Medical Center in Florida and at the Medical College of Georgia before moving to Houston, Texas, where he was the medical director of the Medical Center for Immune and Toxic Disorders for over 20 years. He founded the St. John Vianney Clinic for the indigent 27 years ago. He has served as president or vice-president of a number of medical organizations, both national and international.
Michael Friedman, ND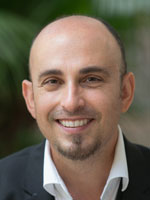 Dr. Friedman is a former adjunct instructor of endocrinology at the University of Bridgeport in Connecticut and is the author of the medical textbook Fundamentals of Naturopathic Endocrinology. His research on the use of thyroid hormones has been published by the University Puerto Rico Medical School. Dr. Friedman has lectured at three naturopathic and allopathic medical schools including NCNM, UB, CCNM and at the Dehradun Medical School of Physicians and Surgeons in India. He is currently the Executive Director of the non-profit Association for the Advancement of Restorative Medicine (AARM).
Shalesh Kaushal, MD, PhD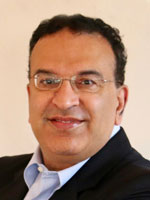 Dr. Kaushal is a retina specialist trained at John Hopkins and MIT. While at the University of Florida, he was the Richardson II Chair and the head of the retina division. Dr. Kaushal established the clinical and surgical retina division, recruited physicians, trained residents, surgical fellows as well as mentored undergraduates, medical students, graduate students, post-docs in his research lab. Further, he organized an annual retina symposium and that attracted many key leaders both in the US and internationally. He completed his residency at the Doheny Eye Institute/USC Department of Ophthalmology and his surgical retina fellowship at the Washington University St. Louis/Barnes Retina Institute.
Nancy Lins, ND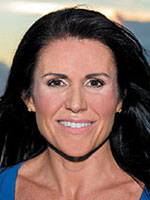 Dr. Lins is an expert in women's health issues pertaining to hormonal imbalances and anti-aging medicine. She is the author of the book Baby Blues: A Naturopathic Approach for Postpartum Health. Dr. Lins is a board certified naturopathic physician licensed in the State of Hawaii. She received her doctoral training from Southwest College of Naturopathic Medicine and Health Sciences in Tempe, Arizona. That training included a four year didactic program and clinical residency. Her studies included the use of various natural modalities including nutrition, vitamin therapies, botanical medicine, homeopathic medicine, natural hormone replacement, acupuncture, structural therapy and mind/body medicine.
Erin Lommen, ND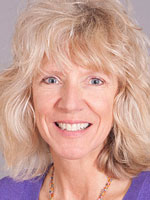 Dr. Lommen was a clinical investigator for a successful 5-year study through the NIH (National Institute of Health) on chronic disease. Dr. Lommen has taught as an associate professor at NCNM (National College of Naturopathic Medicine) for 10 years. Dr. Lommen is the co-author of the best-selling book on women's hormone balancing Slim, Sane and Sexy; Pocket Guide to Natural, Bioidentical Hormone Balancing. She teaches hundreds of physicians each year on topics such as: adrenal health; GI health; women's health and bioidentical hormone balancing; PCOS and metabolic syndrome; depression; and chronic fatigue syndrome.
Tieraona Low Dog, MD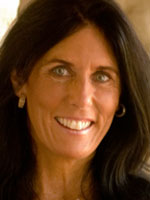 Dr. Low Dog is the former director of the fellowship program at the University of Arizona's Center for Integrative Medicine. She is an internationally recognized expert in the fields of integrative medicine, dietary supplements and women's health. Dr. Low Dog was appointed by President Bill Clinton to the White House Commission on Complementary and Alternative Medicine Policy, served as the elected Chair of the US Pharmacopeia Dietary Supplements and Botanicals Expert Information Panel, and was appointed to the Scientific Advisory Council for the National Center for Complementary and Alternative Medicine. Dr. Low Dog currently serves as the Fellowship Director for the Academy of Integrative Health and Medicine.
Victoria Maizes, MD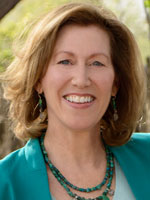 Dr. Maizes is the executive director of the University of Arizona Center for Integrative Medicine, and a professor of medicine and public health at the University of Arizona. She is internationally recognized as a leader in integrative medicine, and is committed to pioneering change efforts that solve U.S. health care system problems. At the University of Arizona, she stewarded the growth of the Program in Integrative Medicine from a small program educating four residential fellows per year to a Center of Excellence training more than 1,000 fellows and residents annually. She was responsible for developing the Center's curriculum in integrative medicine and pioneered multiple educational innovations, including the Integrative Medicine in Residency -- a national model for educating primary care physicians licensed worldwide by 77 residencies -- and the Integrative Health and Lifestyle Program, an interprofessional lifestyle-training program.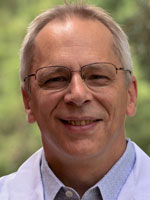 Yvan Rochon, PhD
Blending his love of science and nature, Dr. Rochon enjoys working in the expansive and fascinating field of natural medicine. With a background in botany, cell biology and molecular analysis, Dr. Rochon integrates the latest scientific understanding with the amazing wealth of knowledge on botanical medicine research. Dr. Rochon completed undergraduate studies in botany at Dalhousie University in Halifax, Nova Scotia, and earned a doctorate in experimental medicine at McGill University in Montreal, Quebec.
Christine Salter, MD, DC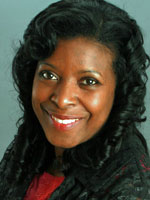 Dr. Salter is board certified in family medicine and is the medical director of The Centre For Vibrant Health And Wellness in St. Louis. She has also been an assistant professor at Logan University in St. Louis. She is a native of Great Britain, where she obtained her BSc (hon) in Physiology & Biochemistry from the University of Reading, UK. She subsequently graduated from the British College of Naturopathy & Osteopathy, Logan University (formerly Logan College of Chiropractic), and St. Louis University School of Medicine. She continued her medical training at Mercy Medical Center (formerly St. John's Mercy Medical Center) Family Medicine Residency program.
Kevin Spelman, PhD, MCPP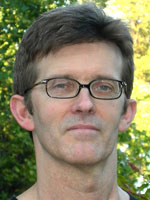 Dr. Spelman is an adjunct assistant professor at the Massachusetts College of Pharmacy and Health Sciences, an adjunct professor of botanical medicine at the National University of Natural Medicine, and a distinguished lecturer at the Maryland University of Integrative Health. He is an internationally recognized expert on the molecular biology and clinical therapeutics of botanical medicines. A past National Institutes of Health postdoctoral fellow and Marie Curie research fellow in the European Union, Dr. Spelman has published 27 scientific papers and 6 chapters. Since 1989, he has practiced phytotherapy, informed by the Ayurvedic system, western herbalism and modern physiology. Dr. Spelman is currently a consultant specializing in new product development, laboratory and cGMP issues and research initiatives.
William J. Walsh, PhD, FACN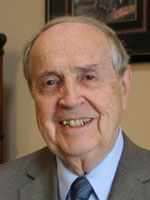 Dr. Walsh is president of the non-profit Walsh Research Institute. He is an internationally recognized expert in the field of nutritional medicine and a key scientist paving the way for nutrient-based psychiatry and nutritional medicine. Over the past 30 years, Dr. Walsh has developed biochemical treatments for patients diagnosed with behavioral disorders, attention deficit (hyperactivity) disorder, autism, clinical depression, anxiety, bipolar disorders, schizophrenia, and Alzheimer's disease that are used by doctors throughout the world. His book, Nutrient Power: Heal Your Biochemistry and Heal Your Brain describes the evidence-based nutrient therapy system.
Decker Weiss, ND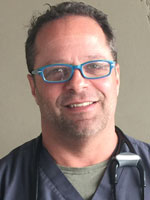 Dr. Weiss became the first cardiologist as a "naturopathic physician," completing a non-invasive cardiovascular hospital-based training program in the Columbia Hospital system, the Arizona Heart Institute, and the Arizona Heart Hospital. Dr. Weiss kept privileges at the Arizona Heart Hospital, while opening the breakthrough Scottsdale Heart Institute, where he helped thousands of patients reduce medication safely, eliminate the need for angioplasty and bypass surgery, and reverse heart disease and many arrhythmias naturally. The International Association of Health Care Practitioners and the International Association of Cardiologists named Dr. Weiss, a "Leading Physician in the World" in 2012; a distinction given to less than 1,000 physicians each year. Dr. Weiss shifted focus to inflammation, genetics, and the science of intractable conflict as he joined Artis International as a senior fellow and director of its Center for Health and Medicine. In this capacity he has lectured, practiced medicine, and performed research throughout the various conflict zones (war zones), including Iraq, Lebanon, Israel, and Haiti.
Denis Wilson, MD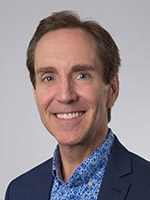 Dr. Wilson specializes in optimizing peripheral thyroid function, body temperature, and well-being. Working with more than 5,000 patients, he has developed a new simplified paradigm for thyroid management and was the first doctor to use sustained-release liothyronine. For more than 20 years he has educated more than 2,500 physicians about the use of sustained-release liothyronine for patients with symptoms of low thyroid and low body temperature despite having normal blood tests. His novel treatment of using sustained-release T3 is now standard of care with a subsection of physicians practicing complementary and alternative medicine and his work is being taught in naturopathic medical schools.
Heather Zwickey, PhD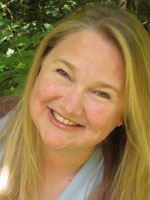 Dr. Zwickey is the dean of research and graduate studies at the National University of Natural Medicine (NUNM), director of Helfgott Research Institute, and professor of immunology. In 2003, Dr. Zwickey launched the Helfgott Research Institute at NUNM, where she applies her immunology expertise to natural medicine. She studies the immunological mechanisms involved in nutrition, herbal medicine, acupuncture, and mind-body medicine. Her current area of focus is the inflammatory components of Parkinson's disease. Dr. Zwickey has used her expertise in program development to establish the School of Research and Graduate Studies at NCNM, and serves as its leader. She has developed Masters programs in Integrative Medicine Research, Nutrition, and Global Health.
Non-CME Speakers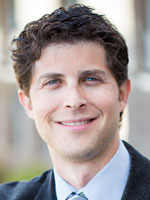 Todd Born, ND
Dr. Born is a naturopathic doctor with a strong interest in treating neurological and neurodegenerative disorders. He is co-owner and medical director of Born Naturopathic Associates, Inc., in Alameda, California. Dr. Born graduated from Bastyr University in Seattle and completed his residency at the Bastyr Center for Natural Health and its thirteen teaching clinics, with rotations at Seattle-area hospitals. He has been published in Naturopathic Doctor, News and Reviews, Townsend Letter, Integrative Medicine Alert, and the Natural Nutmeg.
Debby Hamilton, MD, MPH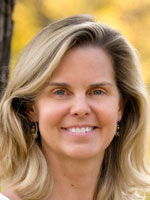 Dr. Hamilton is a board certified pediatrician with a focus on treating Autism and ADHD. After researching more than 600 references, she wrote the book Preventing Autism and ADHD: Controlling Risk Factors, Before, During and After Pregnancy. Dr. Hamilton founded Holistic Pediatric Consulting in Colorado in 2005. Her practice used an integrative focus to treat chronic diseases such as Autism and ADHD. Although she began treating only children, her practice led to treatment of parents who often have similar medical issues as their children. By using functional medical testing, she could evaluate the underlying mechanisms involved in chronic diseases such as inflammation, immune deficiencies, and mitochondrial dysfunction.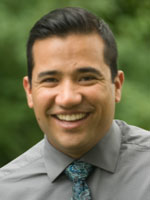 Kiran Krishnan
Kiran is a microbiologist who has been involved in the dietary supplement and nutrition market for the past 15 years. He comes from a traditional research background having spent several years with hands-on R&D in the fields of molecular medicine and microbiology at the University of Iowa. Over the past 10 years Kiran has focused his knowledge and experience on developing unique and effective nutritional products for well-known brands in the dietary supplement market.
Mark Newman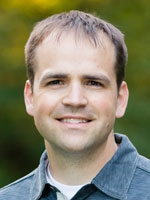 Mark is one of the foremost experts and an international speaker in the area of hormone testing. He has designed several hundred novel tests at multiple labs. Mark has educated thousands of physicians on hormone testing best practices. He has particular expertise in the testing of adrenal and reproductive hormones, especially as it relates to the appropriate monitoring of hormone replacement therapy. Mark has directed lab testing at multiple industry-leading hormone testing labs.
Registration Prices

AARM members receive a 20% discount on registration rates. If you are not already an AARM member, you can join for just US$49/CA$65 per year during registration and immediately receive the 20% member discount. The instant savings is more than the cost of membership in most cases, plus you will receive other member benefits the rest of the year! All prices below are in US dollars.
Full Access (Thursday-Sunday, up to 22 CME/CE credits, plus optional 5 CE credits via online recordings)
| Registration Type | Regular Rate (after Aug. 1) |
| --- | --- |
| Non-Members | $600 |
| AARM Members | $480 |
| New Grads | $200 |
| Students | $200 |
Main Conference (Friday-Sunday, up to 16 CME/CE credits, plus optional 5 CE credits via online recordings)
| Registration Type | Regular Rate (after Aug. 1) |
| --- | --- |
| Non-Members | $500 |
| AARM Members | $400 |
| New Grads | $150 |
| Students | $150 |
Preconference (Thursday only, up to 6 CME/CE credits)
| Registration Type | Regular Rate (after Aug. 1) |
| --- | --- |
| Non-Members | $200 |
| AARM Members | $160 |
| New Grads | $50 |
| Students | $50 |
Weekend (Saturday-Sunday only, up to 10 CME/CE credits, plus optional 5 CE credits via online recordings)
| Registration Type | Regular Rate (after Aug. 1) |
| --- | --- |
| Non-Members | $390 |
| AARM Members | $312 |
| New Grads | $100 |
| Students | $100 |
Friday Only (Up to 6 CME/CE credits)
| Registration Type | Regular Rate (after Aug. 1) |
| --- | --- |
| Non-Members | $200 |
| AARM Members | $160 |
| New Grads | $50 |
| Students | $50 |
What's Included: Registration includes lunches, morning and afternoon refreshment breaks, CME/CE credits, and electronic download of presenter slides. Some registrations also include the Friday evening Networking Reception and the Saturday evening Kava Party.
Special Rates For New Grads and Students: To qualify for the New Grads rate, you must have graduated from a medical school or other training program for health care professionals in 2017. To qualify for the Student rate, you must be currently enrolled in a medical school or other training program for health care professionals and have a student ID.
Optional Items
During registration, you will have the option to purchase these items:
T3 Certification Exam -- $150
Taking the certification exam requires attending all sessions of the preconference T3 Certification Track on Thursday, October 5. More information about T3 Certification.
Printed Conference Proceedings Book -- $100
The printed conference proceedings book contains slides for the entire conference, with room for making notes. For attendees registered for just the preconference day, a version of the proceedings book covering just the preconference intensives is available for $30. Pre-ordered books will be available at the check-in desk.
Conference Session Recordings Set -- $250
Order during registration and receive a 50% discount off the post-conference price of $500. If you purchase this option, recordings from the entire conference will be available in your online account about four to six weeks after the conference.
Meals
A healthy buffet lunch is served each day of the conference, except Sunday. Breakfast and dinner are on your own each day. Conference meals will include organic, free-range, and locally-sourced food whenever possible. Gluten-free, vegetarian, and dairy-free meals will be available. Click to download preliminary menus.
Continuing Education Credits
This Live activity, 15th Annual International Restorative Medicine Conference, with a beginning date of 10/05/2017, has been reviewed and is acceptable for up to 22.00 Prescribed credit(s) by the American Academy of Family Physicians. Physicians should claim only the credit commensurate with the extent of their participation in the activity.
For the live conference:
22 CE credits (including 3.5 Pharmacology CE credits) are approved by the Oregon Board of Naturopathic Medicine.
20 CE credits have been approved for California chiropractors through the California Board of Chiropractic Examiners.
22 CE credits have been approved for Arizona chiropractors through the Arizona Board of Chiropractic Examiners.
22 CE credits have been approved by the College of Naturopaths of Ontario.
Earn up to 5 additional CE credits (including 3.5 Pharmacology CE credits) by watching recorded lectures and passing quizzes in the Online University, plus 2 Ethics CE credits. See Online University section below for more information.
CME approval for this conference applies to the following medical professionals in the US: MDs, DOs, FNP, PA, RN, NDs in ALL STATES, including California, and DCs (in some states). If you have questions about CME/CE credits, email jen@restorativemedicine.org
Online University
Earn extra CE credits by watching these recorded lectures after attending the live conference. You must pass an online quiz after watching each lecture to receive credits. Access to the following recordings and CE credits are included in the registration fee for the live conference, except preconference-only registrations.
The Adjuvant Use of Bio–Identical Hormone Therapy in Clinical Practice (1.5 hours total CE/ 1.5 Pharmacology)
Speaker: Dr. Clare Westmacott MD, CCFP, MD MFHom (UK)
Dr. Westamacott draws from his extensive clinical experience with hormone balancing to provide an in-depth review of hormone interactions, treatment, and clinical outcomes. He reviews the research regarding BHRT safety and cancer risk, and BHRT prescribing rules, principles and caveats. He explains the role of adrenals in relationship to hormone balance and pre- and post-menopausal symptoms. Dr. Westmacott will share case studies of patients with hormone imbalances, and their tests, treatments and outcomes. (CE credits for this lecture are pending OBNM approval.)
Using Serum TSH as Biological Index of Thyroid Function (.75 hour total CE/ .5 Pharmacology)
Speaker: Antonio Bianco MD, PhD
The negative feedback loop between circulating thyroid hormone and the neuroendocrine system (hypothalamus and pituitary gland) is the fundamental mechanism preserving thyroid hormone homeostasis. During iodine deficiency, there is decreased synthesis of thyroid hormone that leads to a reduction in plasma thyroxine (T4), rapidly activating secretion of hypothalamic thyrotropin-releasing hormone (TRH) and pituitary thyroid-stimulating hormone (TSH), which stimulates the thyroid to grow and normalize thyroid hormone synthesis and secretion. As with T4, a reduction in plasma 3,5,3'-triiodothyronine (T3), the biologically active thyroid hormone, also triggers the feedback mechanism and activates TRH and TSH secretion. A focus will be placed on understanding the appropriate tests required to diagnose hypothyroidism and how to restore hormonal balance through evidence based therapy with combination therapy including levothyroxine and liothyronine.
Research Review on Hormone Therapies (.75 hours total CE/ .5 Pharmacology)
Speaker: Neal Rouzier, MD
There is tremendous scientific support in medical literature demonstrating the benefits of hormone optimization which is termed antiaging, longevity, or simply preventive medicine. Preventative medicine has gained public acceptance but continues to be ignored by many physicians. Understanding the effects of hormone imbalance and the importance of hormone replacement therapy (HRT) from a scientific stand point is key in optimizing patient health. Peer reviewed medical research will be extensively discussed to demonstrate what is known or not known in our literature. This new trend in medicine will be reviewed and analyzed as to the validity of the claims and importance of implementing this therapy in medical practice.
Treatment for Men's Hormones (1.25 hours total CE/ .5 Pharmacology)
Speaker: Neal Rouzier, MD
As men age, testosterone levels naturally decline. This module will review the common symptoms of age-related testosterone decline sometimes referred to as "andropause". These symptoms include (but are not limited to) decreased muscle mass, increased body fat, and lower libido. We will cover various evidence-based therapies that can increase testosterone in this population, resulting in better overall health and fitness. You will learn about how to monitor other hormones and parameters during the course of treatment, and be presented with current evidence regarding the safety of testosterone-increasing therapies, and how to effectively prescribe it to your aging male patients.
Thyroid Autoimmune Disease (.75 hours total CE/ .5 Pharmacology)
Speaker: Michael Friedman, ND
Primary care physicians now diagnose thyroid disease routinely, frequently with an autoimmune component. Thyroid complaints include fatigue, weight gain and depression, even despite normal hormone protocols. In this talk, Dr. Friedman will review deficiencies and excesses which can contribute to hypothyroidism as well as treatment considerations and lifestyle measures. This class offers suggestions that doctors can consider when treating symptomatic thyroid patients with Graves and Hashimoto's Disease. He will summarize the evidence which shows that the use of triiodothyronine along with T4 can decrease depression in hypothyroid patients.
From Hippocrates to HIPPA: A Bioethics Primer (2 Ethics CE)
Speaker: Eric S. Swirsky, JD, MA
Eric S. Swirsky, JD, MA will present relevant legal and ethical guidelines for healthcare providers. This interactive webinar with Q & A will explore some of the foundations of bioethics and apply them to critical issues facing patients, providers, and society in healthcare. Attendees of this session will:
Refresh their understanding of some of the fundamental theories and principles of bioethics
Frame and analyze ethical and policy-related issues attendant to providing health care
Review research related to legal and ethical guidelines for healthcare providers and social media, and
Recognize the benefits and burdens of and outline best practices for the implementation of information technologies.
Click to read biographies of Online University faculty
Hotel and Transportation

ROOM BLOCK STATUS: The room block is full at the Westin La Paloma and the group rate at the nearby Embassy Suites is no longer available. If you are still looking for a room, you can make reservations at the hotels' regular rates.
Room / Car Share Discussion Board
If you are interested in sharing a hotel room or rental car for the conference, start a discussion by clicking the "New Topic" button below (Google account required).
Transportation
Airports
Tucson International Airport (TUS) is served by Alaska Airlines, American, Delta, Southwest, and United. Non-stop service is available to Seattle, Chicago, Dallas, Los Angeles, Phoenix, Atlanta, Salt Lake City, Denver, Las Vegas, San Diego, Houston, and San Francisco. As an alternative airport, Phoenix Sky Harbor International Airport (PHX) is about two hours from the conference location. Sky Harbor is served by 16 carriers with nonstop service to more than 80 destinations in the U.S. and 20 destinations internationally.

Ground Transportation to Hotel
App Ride Services:
Uber's estimated cost between the Tucson International Airport and the Westin La Paloma is $23-31 each way.
Lyft's estimated cost is $27-36 each way.
Car Services:
Custom Transportation Services offers SUV service between the Tucson airport and the Westin La Paloma for $25 each way per person, including luggage (gratuity not included). Discounted rates available for additional passengers. 24 hour notice required. Call (520) 355-2212 for reservations.
Latrikunda Transport Services offers a sedan service between the Tucson airport and the Westin La Paloma. Fees start at $38 per person each way, but there may be additional costs. Call 520-445-6580 to get a quote. Latrikunda has a counter at baggage claim area #5 at the Tucson airport.
Integrity Transportation offers town car service between the Tucson airport and the Westin La Paloma for $75 each way, all inclusive. Call 520-733-1849 for more information or to make a reservation.
Taxis and other options: Taxi fare is about $43 from the Tucson airport to the Westin La Paloma, which is about 17 miles north of the Tucson airport with an estimated drive time of 35-40 minutes. Other ground transportation options are listed on the Tucson Airport website.
Please note that the Arizona Stagecoach shuttle ceased operations at the end of June. If you previously made a reservation on Arizona Stagecoach, you will need to make other arrangements.
Sponsors and Exhibitors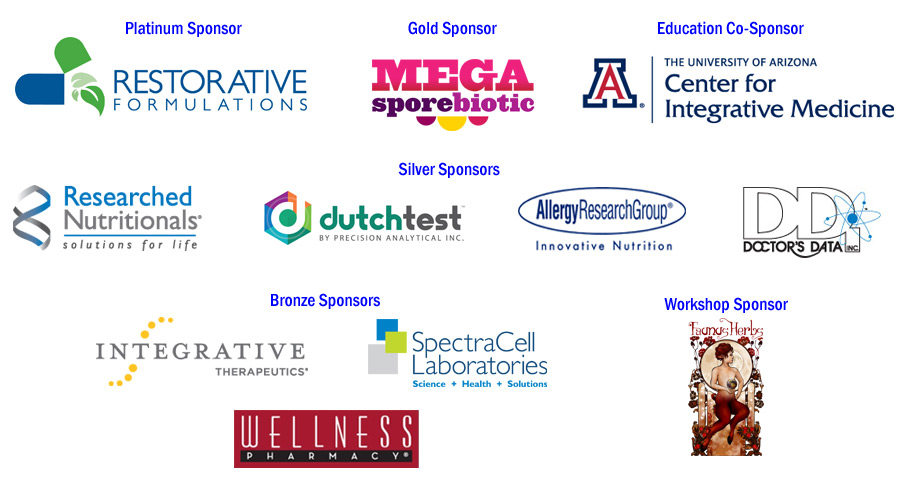 In addition to the above sponsors, the following companies are registered to exhibit.
Access Medical Labs
Alletess Medical Laboratory
Bioclinic Naturals
Canada RNA Biochemical Inc.
Chi's Enterprise, Inc.
College Pharmacy
DaVinci Laboratories
DHA Laboratory
Direct Labs
Genova Diagnostics
Great Plains Laboratory
Herb Pharm LLC
Herbal Vitality
Host Defense Organic Mushrooms
ICA Health
Jigsaw Health, LLC
Living Younger Lifestyle Medicine
Med-Chem Labs, Inc
Natural Partners
New Voice for Health
Physician Compounding Alliance
Priority One Nutritional Supplements Inc.
ProThera, Inc.
Sabinsa Corporation
SanAshwa
Tailor Made Compounding
Women's International Pharmacy
Cancellation Policy
If you wish to cancel your registration, you may do so before September 15, 2017 and receive a refund, minus a processing fee per person ($100 for full access and main conference registrations, $50 for preconference registrations). All registrations made on or after September 15, 2017 are entirely non-refundable. Any cancellation on or after September 15, 2017 will be subject to a cancellation fee of 100% of the total cost of registration.
Contact Us
If you need assistance or have a question about this conference, please call us toll-free at 866-962-2276, ext. 1 or email conferences@restorativemedicine.org