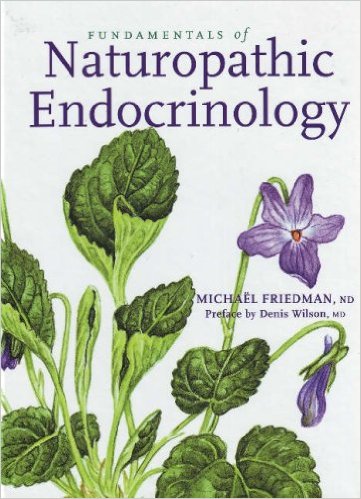 US$99.95
Author: Michaël Friedman, ND
Dr. Friedman was adjunct instructor of endocrinology at the University of Bridgeport in Connecticut. He is currently the executive director of the non-profit Association for the Advancement of Restorative Medicine (AARM) which holds the annual Restorative Medicine Conference. He is also editor in chief of the Journal of Restorative Medicine. Dr. Friedman is the author of the medical textbook Fundamentals of Naturopathic Endocrinology and co-author or Healing Diabetes. His research on the use of SR T3 has been published by the University Puerto Rico Medical School. He is also cofounder and president of Restorative Formulations (Restorative.com).
2 in stock
This comprehensive textbook is an essential for naturopathic medical students and clinical practitioners pursuing complementary and alternative treatments for endocrine disorders and imbalances diabetes, hypothyroidism, adrenal exhaustion, impotence, menopause, and other metabolic disorders. The book features three sections: a textbook geared to medical college curriculum; a clinician's handbook of diagnostic and therapeutic protocols; and a selection of recent clinical studies and literature reviews by other renowned physicians, notably Alan R. Gaby, MD, John Lee, MD, Gregory Kelly, ND, Zoltan Rona, MD, Denis Wilson, MD, and Abram Hoffer, MD. This collaboration between leading medical and naturopathic doctors makes Fundamentals of Naturopathic Endocrinology uniquely valuable for all healthcare professionals. Fully illustrated, with extensive references, featuring case studies from Dr. Friedman's medical files.
Additional information
| | |
| --- | --- |
| Weight | 2.6 lbs |
| Dimensions | 10.75 x 8.125 x 1 in |