Leigh Arseneau, ND

Dr. Arseneau is a naturopathic physician who specializes in integrative medicine. Based in Ontario, he is the director of the Centre for Advanced Medicine, the chief naturopathic physician for the Canadian Center for Integrative Medicine, and a medical advisor for the Centre for Restorative Medicine. Dr. Arseneau is a contributing author of the 12th edition of the A4M textbook where he co-authored a chapter on integrative management of fibromyalgia. Dr. Arseneau has worked as policy advisor for the government of Ontario. He is a member of the Canadian Association of Naturopathic Doctors, the Ontario Association of Naturopathic Doctors, the editorial board for the Journal of Restorative Medicine and a past peer reviewer for the Integrated Healthcare Practitioners Journal. Dr. Arseneau has co-authored several research papers on the benefits of natural hormone therapy, essential fatty acids, thyroid treatment, and integrative pain management. He has also conducted over 100 lectures for patients and physicians alike and has appeared as a guest speaker on national and local television broadcasts.
---
Marvin H. Berman, PhD, CBT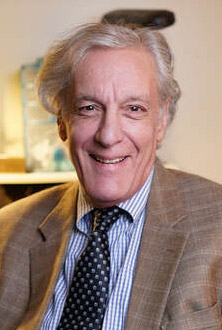 Dr. Berman is a psychoneurophysiologist and founder and president of the Quietmind Foundation (QMF), a public nonprofit research and clinical services group focusing on integration of non-drug, noninvasive treatments into the public healthcare and educational system. He has presented internationally and published on the treatment of neurodegenerative and neuropsychiatric disorders while conducting a private practice in Philadelphia. Dr. Berman and QMF are recognized thought leaders in the neurofeedback field through its research, consultation, professional training initiatives and advocacy for neurofeedback and related digital neurotherpeutic technologies. Dr. Berman served on the volunteer faculty training psychiatry residents at Thomas Jefferson University on the use of neurofeedback training and body-centered psychotherapy techniques. He earned his masters and doctorate degrees in psychoeducational processes from Temple University, where he studied group and organizational behavior.
---
Todd Born, ND

Dr. Born is a naturopathic doctor with a strong interest in treating neurological and neurodegenerative disorders. He is co-owner and medical director of Born Naturopathic Associates, Inc., in Alameda, California. Dr. Born graduated from Bastyr University in Seattle and completed his residency at the Bastyr Center for Natural Health and its thirteen teaching clinics, with rotations at Seattle-area hospitals. He has been published in Naturopathic Doctor, News and Reviews, Townsend Letter, Integrative Medicine Alert, and the Natural Nutmeg.
---
Mary Bove, ND

Dr. Bove initially began her studies at the National Institute of Medical Herbalist's School of Phytotherapy, gaining membership with the institute shortly after receiving her diploma of phytotherapy. Returning to the U.S., she attended Bastyr University and received her doctorate of naturopathic medicine and certificate of midwifery. Mary served as the chair of botanical medicine and midwifery co-chair at Bastyr University for several years before returning East for clinical practice. She owned and managed the Brattleboro Naturopathic Clinic for 25 years, practicing general family medicine, offering homebirths, and specializing in pediatric care. She left clinical practice a year ago to educate, write, and to teach. Dr. Bove's book The Encyclopedia of Natural Healing for Infants and Children has served as a leading reference for herbal care with children. Dr. Bove lectures internationally and participates in many natural medicine conferences.
---
Andrew W. Campbell, MD

Dr. Campbell is the editor-in-chief of two peer-reviewed and indexed medical journals. He served on the admissions committee for the University of Texas Medical School and as a faculty member. Dr. Campbell trained at the Orlando Regional Medical Center in Florida and at the Medical College of Georgia before moving to Houston, Texas, where he was the medical director of the Medical Center for Immune and Toxic Disorders for over 20 years. He founded the St. John Vianney Clinic for the indigent 27 years ago. He has served as president or vice-president of a number of medical organizations, both national and international.
---
Jacqueline Chan, DO

Dr. Jacqueline Susanna Chan, D.O's background is in family practice where she graduated from Ohio University College of Osteopathic Medicine in the top 10 of her class in 1997. She is board certified in Integrative Holistic Medicine and specializes in using cutting edge lab work to identify root causes of fatigue and diseases. She uses a number of different modalities to treat such as medicinal herbal tinctures, homeopathy, nutraceuticals, bio-identical hormones, osteopathic cranio-sacral therapy, HBOT therapy, IV nutritional therapy to optimize the body's inherent healing forces. Other experiences include a medical missionary project with Mayan Indians in Belize Central America, AmeriHealth television show, appearance on Community 21 TV, presenter for Dr. Oz as a panelist in 2009, Professor at Energy Medicine University, Core Faculty Member at the Academy of Intuition Medicine and mentorship with Mama Nyguen of the Kogi Tribe in the Andes. Her honors include: Phi Kappa Phi 1995, Dean's List 1995, Who's Who in Medicine and Healthcare 1995-2002, Ruth Purdy scholarship, George Tablack Scholarship, McCaughan Education Fund Scholarship. She holds professional memberships with the American Board of Integrative Holistic Medicine, American Academy of Osteopathy and American Osteopathic Association. Her special interests are in osteopath manipulative therapy, women's health, mood disorders, brain care, detoxification, natural menopause, cognitive care and longevity medicine. Her hobbies are hanging out with her horse, poetry writing, hiking, expressive dance and learning.
---
William Code, MD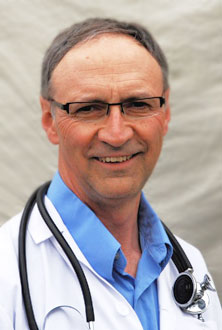 Dr. Code is an anesthesiologist, integrative medicine specialist, and acclaimed international speaker and author. A medical practitioner for 40 years, he has studied integrative medicine under Dr. Andrew Weil at the University of Arizona and his own 22-year journey with MS. Dr. Code has authored several books, including: Solving the Brain Puzzle. A Complete Laypersons Guide to Achieving Brain Health, Who is in Control of your Multiple Sclerosis? Pieces of the MS Recovery Puzzle, and Winning the Pain Game
---
Michaël Friedman, ND

Naturopathic physician Dr. Michaël Friedman is author of the recent book There's No Pill for This: A Naturopathic Physician's Personal Prescription for Managing Multiple Sclerosis (Chelsea Green, 2020). He is the founder of the Association for the Advancement of Restorative Medicine and the Journal of Restorative Medicine. He also creates and formulates herbal and nutritional supplements, and is cofounder and president of the Restorative Formulations supplement company. He is the author of the medical textbook Fundamentals of Naturopathic Endocrinology, a contributing author of Evidence-Based Approach to Restoring Thyroid Health, and co-author of Healing Diabetes. He has treated patients with illnesses ranging from lymphoma to liver cancer, achieving remarkable results that have been published in several medical journals. He lives with his family in Vermont, USA.
---
Ericka Goodwin, MD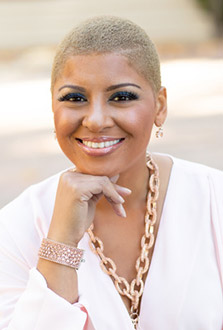 Dr. Goodwin is a board certified child, adolescent, and adult psychiatrist in Atlanta and has more than 20 years of experience in the medical field. She has worked as a traveling psychiatrist assisting people with mental health in communities across the country. She graduated from Emory University Medical School in 1999. She is a best selling author, life coach and speaker.
---
Julie Anne Griffith, MD, MS, BCIP

Julie Anne Griffith, M.D. is an internationally-known expert in the field of Learning and Behavioral disorders, with specialization in migraine and concussive syndrome. Dr. Griffith has focused on seeing children with autonomic disorders, allergies, autism, autoimmune disease, chronic fatigue, chronic infections, learning disabilities, nutritional deficiencies, tick borne disease (Vector borne disease), and neuroimmune disease. Dr. Griffith has devoted her career to improving the lives of her patients through a comprehensive program of nutrition, combined with an in-depth medical and educational therapy. Dr. Griffith enjoys working with a multidisciplinary team, as needed. Dr. Griffith most often is the case manager for her patients, coordinating the referral to other specialist.
---
Debby Hamilton, MD, MPH

Dr. Hamilton is a board certified pediatrician with a focus on treating Autism and ADHD. After researching more than 600 references, she wrote the book Preventing Autism and ADHD: Controlling Risk Factors, Before, During and After Pregnancy. Dr. Hamilton founded Holistic Pediatric Consulting in Colorado in 2005. Her practice used an integrative focus to treat chronic diseases such as Autism and ADHD. Although she began treating only children, her practice led to treatment of parents who often have similar medical issues as their children. By using functional medical testing, she could evaluate the underlying mechanisms involved in chronic diseases such as inflammation, immune deficiencies, and mitochondrial dysfunction.
---
Sara Lazar, PhD

Dr. Lazar is an associate researcher in the psychiatry department at Massachusetts General Hospital and an assistant professor in psychology at Harvard Medical School. The focus of her research is to elucidate the neural mechanisms underlying the beneficial effects of yoga and meditation, both in clinical settings and in healthy individuals. She is a contributing author to Meditation and Psychotherapy (Guilford Press). She has been practicing yoga and mindfulness meditation since 1994. Her research has been covered by numerous news outlets including The New York Times, USA Today, CNN, and WebMD, and her work has been featured in a display at the Boston Museum of Science.
---
Gerrie Lindeque, MD

Dr. Lindeque obtained his MD from the University of Pretoria, South Africa. He holds a diploma in anaesthetics from the College of Medicine, South Africa. He spent five years in a rural practice in Canada during which time he started incorporating nutritional modalities into his practice. His passion is to help people live a long and healthy life. Dr. Lindeque also practices prolotherapy to help patients avoid orthopedic surgery. Dr Lindeque has great success in the treatment of Cancer, Diabetes, Heart & Organ Failure, Auto-immune Disorders, Autism. He is a renowned international lecturer.
---
Nancy Lins, ND

Dr. Lins is an expert in women's health issues pertaining to hormonal imbalances and anti-aging medicine. She is the author of the book Baby Blues: A Naturopathic Approach for Postpartum Health. Dr. Lins is a board certified naturopathic physician licensed in the State of Hawaii. She received her doctoral training from Southwest College of Naturopathic Medicine and Health Sciences in Tempe, Arizona. That training included a four year didactic program and clinical residency. Her studies included the use of various natural modalities including nutrition, vitamin therapies, botanical medicine, homeopathic medicine, natural hormone replacement, acupuncture, structural therapy and mind/body medicine.
---
Jay Lombard, DO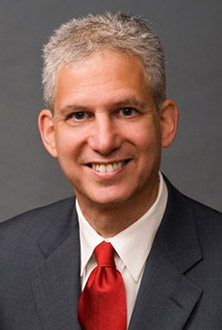 Dr. Lombard is currently in private practice where his primary focus is on integrative medical approaches for ALS and other rare neurodegenerative diseases. He returned to practice after acting as the chief scientific officer and co-founder of Genomind, a genetic testing company focused on psychiatry. He is the author of several critically-acclaimed books, including his most recent publication Mind of God, Neuroscience, Faith and the Search for the Soul, which explored the intersection of spirituality and science. Dr. Lombard is also the author of several landmark studies, including the initial observation that subtypes of autism were mitochondrial based, which has been substantiated in subsequent studies. Dr. Lombard completed his neurology residency in 1995 and is the former chief of neurology at Westchester Square Medical Center and Bronx Lebanon Hospital.
---
Erin Lommen, ND

Dr. Lommen was a clinical investigator for a successful 5-year study through the NIH (National Institute of Health) on chronic disease. Dr. Lommen has taught as an associate professor at NCNM (National College of Naturopathic Medicine) for 10 years. Dr. Lommen is the co-author of the best-selling book on women's hormone balancing Slim, Sane and Sexy; Pocket Guide to Natural, Bioidentical Hormone Balancing. She teaches hundreds of physicians each year on topics such as: adrenal health; GI health; women's health and bioidentical hormone balancing; PCOS and metabolic syndrome; depression; and chronic fatigue syndrome.
---
Tieraona Low Dog, MD

Dr. Low Dog is the former director of the fellowship program at the University of Arizona's Center for Integrative Medicine. She is an internationally recognized expert in the fields of integrative medicine, dietary supplements and women's health. Dr. Low Dog was appointed by President Bill Clinton to the White House Commission on Complementary and Alternative Medicine Policy, served as the elected Chair of the US Pharmacopeia Dietary Supplements and Botanicals Expert Information Panel, and was appointed to the Scientific Advisory Council for the National Center for Complementary and Alternative Medicine. Dr. Low Dog currently serves as the Fellowship Director for the Academy of Integrative Health and Medicine.
---
Jeff Matheson, MD

Dr. Matheson obtained an HBSc (Biochem) degree from University of Western Ontario, followed by a MDCM Degree (Doctor of Medicine, Master of Surgery) from McGill University in 1991. He was a full-time emergency room physician for 15 years, medical director of Med-Emerg, Inc. from 1998-2013, and is the founder of CPM Medical Clinics (pain management) which became the largest provider of pain management in Canada from 2005 to present, setting standards to which all clinics must be certified by the College of Physicians and Surgeons Ontario. He has trained over 70 physicians in the practice of pain management, and established the Headache, Migraine and Pain Treatment Centre in Ajax in October 2013 -- a new, non-narcotic approach to pain management using neuroplasticity principles.
---
Jay H. Mead MD, FASCP

Dr. Mead is the President and Medical Director of Labrix Clinical Services, Inc and a visionary for innovative testing for discerning practitioners. He is a leading expert in Salivary hormone and Urine iodine testing. Dr. Mead has been practicing as a clinician for over twenty years and understands the need and value of accurate, reliable laboratory testing. Dr. Mead is a board certified pathologist (AP/CP), a retired USAF Flight Surgeon and cofounder of a progressive full service complementary and alternative medical clinic. He also has board certification in blood banking and lead the Pacific Northwest Region of the American Red Cross as the Chief Medical Officer for over 10 years. Dr. Mead is the co-author of the well-received book: Slim, Sane and Sexy; Pocket Guide to Natural, Bioidentical Hormone Balancing (www.slimsaneandsexy.com). Dr. Mead has spoken at many national and international conferences.
---
Robert Murphy, RN, ND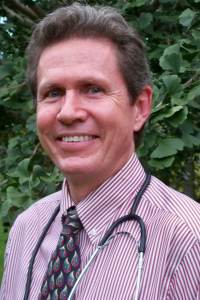 Dr. Murphy is a 1983 graduate of the National College of Naturopathic Medicine, and has been licensed as an ND in the state of CT for 38 years. He also has a background in critical care/ medical/surgical nursing. He served on the Connecticut State Board of Naturopathic Physicians for 15 years and was involved in formulating the initial test questions for the newly established NPLEX naturopathic licensing exams. Dr. Murphy has participated in two past AARM conferences as a presenter. He has had five years experience as an adjunct clinical professor at the University of Bridgeport School of Naturopathic Medicine, supervising students in the Health Sciences Clinic and while there, taught Naturopathic Manipulation for two years. Dr. Murphy has extensive experience in physical medicine, including spinal and extremity manipulation.
---
Aboo Nasar, MD.MPH.MBA

Dr. Nasar is a Fellowship Geriatrician and Internal Medicine physician practicing for over 20 yrs. Dr. Nasar's ultimate passion in Holistic and Integrative Medicine has been the driver behind his Integrative Medicine Clinics. He is Board Certified in Anti-Aging Medicine and Integrative Holistic Medicine. He has nurtured great interest in Brain Health and memory and setting up protocols to optimize Brain Health. He has mastered the art and technique of improving his clients' health and motivating them to put diet and lifestyle practices above pharmacotherapy. He is a prolific speaker and has delivered lectures in Integrative Holistic Medicine in National and International Health forums. He has been instrumental in changing the landscape of Long-Term Care in San Diego County in addition to actively managing his own practice.
Dr. Nasar was co-founder and Past President of Greater San Diego Bangladesh Association and Past Scientific Social Secretary of BMANA and current President of BMANA CA Chapter. Dr Nasar has his own private practice and works as a Consultant Geriatric Specialist for 'The Hosalkar Institute'.
---
Mary Newport, MD

Dr. Newport grew up in Cincinnati and was educated at Xavier University and University of Cincinnati College of Medicine, both in Cincinnati. She is board certified in pediatrics and neonatology, and completed her training at Children's Hospital Medical Center in Cincinnati, and Medical University Hospital in Charleston, South Carolina. She practiced neonatology in Florida for 30 years and was founding medical director of two newborn intensive care units in the Tampa Bay area. Dr. Newport currently provides home visits to sick and homebound patients in the Tampa Bay area of Florida. Dr. Newport was caregiver for 15 years for her husband Steve Newport, who suffered from early onset Alzheimer's disease and died in January 2016. She is author of three books: Alzheimer's Disease: What If There Was a Cure? The Story of Ketones; The Coconut Oil and Low Carb Solution for Alzheimer's, Parkinson's and Other Diseases; and The Complete Book of Ketones which will be published in 2019. She has been an invited speaker throughout the USA, Canada, Australia, and countries in Europe and Asia on the subject of ketones as an alternative fuel for the brain.
---
Tom O'Bryan DC, CCN, DACBN

Tom O'Bryan DC, CCN, DACBN, is a world-renowned expert in the field of gluten-related disorders, Non-Celiac Gluten Sensitivity (NCGS), Celiac Disease (CD) and their link to other chronic conditions, including autoimmune disorders and diseases.
He is the founder of theDr.com which was created to educate the public about under-diagnosed and under-treated gluten-related disorders, which affect up to 30% of the population. He views the lack of recognition, diagnosis and treatment of these disorders as a massive public health crisis.
---
Jaquel Patterson, ND, MBA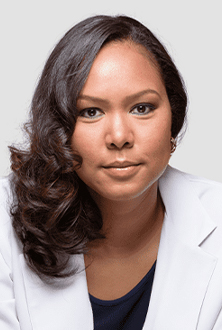 Dr. Patterson is a nationally recognized naturopathic physician, Past President of the American Association of Naturopathic Physicians, Amazon best-seller and Forbes contributor. She runs a multi-disciplinary medical practice, Fairfield Family Health in Fairfield, Connecticut. Her practice focuses on Lyme disease, autoimmune conditions, PANS/PANDAS, ADHD, anxiety and depression. She is a sought after speaker and has appeared multiple times on television, publications, radio and international conferences. She is an active member of the Forbes Business Council, board member for the CT Association of Naturopathic Physicians, former board member of the American Academy of Medicine and faculty for A4M. In addition to her naturopathic medical degree from the University of Bridgeport, she has her MBA in Healthcare Management from Quinnipiac University and her bachelor's of science from Cornell University. She is also is a fellow in Functional Medicine Psychiatry.
---
Fred Pescatore, MD

After graduating from medical school at Columbia University, Dr. Pescatore studied in Southeast Asia, India, Japan, Africa, and Europe. Prior to opening his own practice, for five years, Dr. Pescatore was the associate medical director of The Atkins Center for Complementary Medicine working with Dr. Robert C. Atkins. He is a consultant for many dietary supplement companies and has been instrumental in developing and clinically testing many of the leading nutritional products. He is the former president of the International and American Associations of Clinical Nutritionists, a member of the American College for the Advancement of Medicine, and belongs to many other professional organizations.
---
Carol Petersen, RPh

Carol is an accomplished compounding pharmacist with decades of experience helping patients improve their quality of life through bioidentical hormone replacement therapy with Women's International Pharmacy. She graduated from the University of Wisconsin School of Pharmacy and is a certified nutritional practitioner. Carol's passion to optimize health and commitment to compounding is evident in her involvement with organizations including the International College of Integrated Medicine and the American College of Apothecaries. She was also the founder and first chair for the Compounding Special Interest Group with the American Pharmacists Association.
---
Joseph Pizzorno, ND

Through education, research, publishing, policy advancement, and solution-driven innovation, Dr. Joseph E. Pizzorno, ND, has earned international respect for his dedication to sharing the profound efficacy of science-based natural medicine.
Beginning with the founding of Bastyr University and its preeminent naturopathic doctoral program, Dr. Pizzorno's career is highlighted by serving two Presidents in White House committee appointments on CAM policy, authoring or co-authoring 7 books, including the internationally acclaimed Textbook of Natural Medicine, and the best-selling Encyclopedia of Natural Medicine, with over 1,000,000 copies in six languages, as well as establishing and editing Integrative Medicine: A Clinician's Journal, the most widely distributed peer-reviewed journal in the field, reaching 25,000 medical professionals, including Holistic MDs, DOs, RNs, NPs, NDs, nutritionists, and chiropractors. Dr. Pizzorno also contributes to WebMD as its Integrative Medicine and Wellness expert, and he recently co-authored an article on diet-induced acidosis, published in the British Journal of Nutrition, April 2010. Dr. Pizzorno also serves as Chairman of the Scientific Advisory Board for Bioclinic Naturals.
---
Christine Salter, MD, DC

Dr. Salter is board certified in family medicine and is the medical director of The Centre For Vibrant Health And Wellness in St. Louis. She has also been an assistant professor at Logan University in St. Louis. She is a native of Great Britain, where she obtained her BSc (hon) in Physiology & Biochemistry from the University of Reading, UK. She subsequently graduated from the British College of Naturopathy & Osteopathy, Logan University (formerly Logan College of Chiropractic), and St. Louis University School of Medicine. She continued her medical training at Mercy Medical Center (formerly St. John's Mercy Medical Center) Family Medicine Residency program.
---
William Shaw, PhD

After obtaining his PhD, Dr. Shaw spent six years working at the Centers for Disease Control and Prevention, where he was a supervisory research chemist and the chief of the radioimmunoassay laboratory. He then worked at Mercer University in Atlanta for a year as an assistant professor of pharmacy, before beginning a twelve-year stint at Smith Kline Beecham Clinical Laboratories, also in Atlanta. From 1991 until 1996, he worked at Children's Mercy Hospital in Kansas City, Missouri.
---
Jillian Stansbury, ND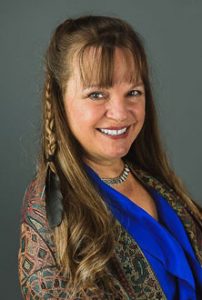 Dr. Stansbury has practiced family medicine in southwest Washington state for more than 30 years. She chaired the Botanical Medicine Department at the National University of Naturopathic Medicine for several decades, and remains on the faculty. Dr. Stansbury serves as a guest professor at Bastyr University. She teaches widely at medical conferences throughout the US and Canada, has authored more than 150 scholarly papers, and published several books on herbal and natural medicine. She has a strong interest in ethnobotany and is working with universities in Peru to develop clinical and research relationships for projects in botanical medicine. She leads trips to Cusco, Peru, and the Peruvian Amazon each August.
---
Kevin Spelman, PhD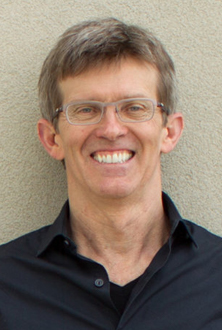 Dr. Spelman is an adjunct assistant professor at the Massachusetts College of Pharmacy and Health Sciences, an adjunct professor of botanical medicine at the National University of Natural Medicine, and a distinguished lecturer at the Maryland University of Integrative Health. He is an internationally-recognized expert on the molecular biology and clinical therapeutics of botanical medicines. A past National Institutes of Health postdoctoral fellow and Marie Curie research fellow in the European Union, Dr. Spelman has published 27 scientific papers and six chapters. Since 1989, he has practiced phytotherapy, informed by the Ayurvedic system, western herbalism and modern physiology. Dr. Spelman is currently a consultant specializing in new product development, laboratory and cGMP issues and research.
---
Aaron Van Gaver, ND

Dr. Van Gaver completed his undergraduate degree in biomedical toxicology at the University of Guelph where he worked in the pharmaceutical industry as a pharmaceutical chemist for a short period of time. Following this, he completed his naturopathic medicine diploma from the Canadian College of Naturopathic Medicine in Toronto, which then brought him to Vancouver for a two-year associateship. He taught at BINM as faculty chair. He also earned a CCAC (Canadian Certified Addiction Counsellor) in Vancouver. He currently practices family medicine in Vancouver, British Columbia, and trains physicians in addiction counseling with his program Project Starlight.
---
Terry Wahls, MD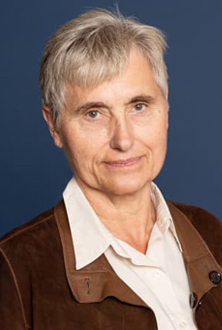 Dr. Wahls is a clinical professor of medicine at the University of Iowa where she conducts clinical trials. She is also a patient with secondary progressive multiple sclerosis, which confined her to a tilt-recline wheelchair for four years. Dr. Wahls restored her health using a diet and lifestyle program she designed specifically for her brain and now pedals her bike to work each day. She is the author of The Wahls Protocol: How I Beat Progressive MS Using Paleo Principles and Functional Medicine, The Wahls Protocol: A Radical New Way to Treat All Chronic Autoimmune Conditions Using Paleo Principles (paperback), and the cookbook The Wahls Protocol Cooking for Life: The Revolutionary Modern Paleo Plan to Treat All Chronic Autoimmune Conditions.
---
William J. Walsh, PhD, FACN

Dr. Walsh is president of the non-profit Walsh Research Institute. He is an internationally recognized expert in the field of nutritional medicine and a key scientist paving the way for nutrient-based psychiatry and nutritional medicine. Over the past 30 years, Dr. Walsh has developed biochemical treatments for patients diagnosed with behavioral disorders, attention deficit (hyperactivity) disorder, autism, clinical depression, anxiety, bipolar disorders, schizophrenia, and Alzheimer's disease that are used by doctors throughout the world. His book, Nutrient Power: Heal Your Biochemistry and Heal Your Brain describes the evidence-based nutrient therapy system.
---
Decker Weiss, NMD, FASA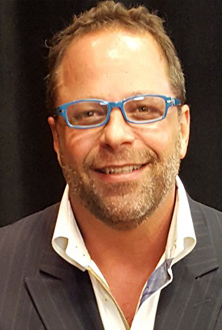 Dr. Weiss is the first cardiologist naturopathic physician, completing a non-invasive cardiovascular hospital-based training program in the Columbia Hospital system, the Arizona Heart Institute, and the Arizona Heart Hospital. Dr. Weiss kept privileges at the Arizona Heart Hospital, while opening the breakthrough Scottsdale Heart Institute, where he helped thousands of patients reduce medication safely, eliminate the need for angioplasty and bypass surgery, and reverse heart disease and many arrhythmias naturally. The International Association of Health Care Practitioners and the International Association of Cardiologists named Dr. Weiss a "Leading Physician in the World" in 2012 - a distinction given to less than 1,000 physicians each year. Dr. Weiss shifted focus to inflammation, genetics, and the science of intractable conflict, as he joined Artis International as a senior fellow and director of its Center for Health and Medicine. In this capacity he has lectured, practiced medicine, and performed research throughout the various conflict zones (war zones), including Iraq, Lebanon, Israel, and Haiti.
---
​​David Winston, RH(AHG)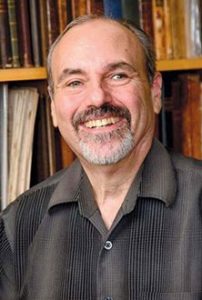 David Winston, an internationally known lecturer, author and ethnobotanist, is the founder of Herbalist & Alchemist. David's world-renowned two-year herbal studies program, the Herbal Therapeutics' School of Botanical Medicine, has been educating Herbalists, Physicians, Nurses, Naturopathic Physicians, Veterinarians, and Nutritionists in the art and science of clinical herbal medicine since 1980.
David was one of the professional herbalists who founded the American Herbalists Guild, the first professional herbalists' organization in the US, which certifies clinical herbalists.
He is on the AHG's professional membership review committee. David Winston has been on the Review Committee of the Botanical Safety Handbook, which produced a significant information resource, which the entire botanical industry, from manufacturers to researchers, relies upon.
He is the clinical herbal consultant to hundreds of prominent physicians (MDs, NDs, DOs, DCs) throughout the US, Canada and Europe. David has authored hundreds of articles and a number of books on herbs.
---
John M. Woytowicz, MD

Dr. Woytowicz has been on the faculty of the Maine Dartmouth Family Medicine Residency (MDFMR) since 1995 where he is Director of Integrative Medicine and assistant clinical professor in the Department of Community and Family Medicine at the Dartmouth School of Medicine. He graduated from the Medical College of Pennsylvania in 1986, now part of Drexel University, and completed residency training at the Highland Hospital at the University of Rochester in 1989. His interest in integrative medicine has grown over the years having studied with many well know western herbalist practitioners. Through the University of Arizona Center of Integrative Medicine he has been a coordinator of a national pilot protect on integrative medicine in residency training at MDFMR.
---
Eugene Zampieron, ND, RH(AHG)

Dr. Zampieron has over 30 years of experience as a licensed naturopathic physician, professional herbalist, tropical ethnobotanical researcher, botanical formulations inventor, professor, educator, internationally known author, lecturer, spokesman, and radio personality. His most recent book is titled Supplements for Pain: Comprehensive Natural Help for Arthritis, Fibromyalgia and other Inflammatory Conditions. Dr. Z, as he is known to his students and audiences, is one of the founding fathers of the University of Bridgeport College of Naturopathic Medicine, the first accredited naturopathic medical college on the US Eastern seaboard. Dr. Z has trained hundreds of naturopathic doctors and physicians internationally with his encyclopedic knowledge of plants and is steward of the college's medicinal plant garden.
---
Heather Zwickey, PhD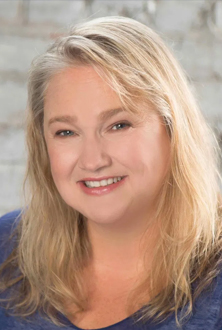 Dr. Zwickey is the dean of research and graduate studies at the National University of Natural Medicine (NUNM), director of the Helfgott Research Institute, and a professor of immunology. In 2003, Dr. Zwickey launched the Helfgott Research Institute at NUNM, where she applies her immunology expertise to natural medicine. She studies the immunological mechanisms involved in nutrition, herbal medicine, acupuncture, and mind-body medicine. Her current area of focus is the inflammatory components of Parkinson's disease. Dr. Zwickey has used her expertise in program development to establish the School of Research and Graduate Studies at NCNM, and serves as its leader. She has developed masters programs in integrative medicine research, nutrition, and global health.
---
Earn 35 CME
The Neurology Fellowship has been approved for 35 CME by the American Academy of Family Physicians.