Mary Bove, ND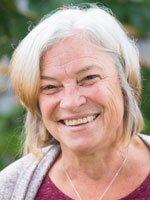 Dr. Bove initially began her studies at the National Institute of Medical Herbalist's School of Phytotherapy, gaining membership with the institute shortly after receiving her diploma of phytotherapy. Returning to the U.S., she attended Bastyr University and received her doctorate of naturopathic medicine and certificate of midwifery. Mary served as the chair of botanical medicine and midwifery co-chair at Bastyr University for several years before returning East for clinical practice. She owned and managed the Brattleboro Naturopathic Clinic for 25 years, practicing general family medicine, offering homebirths, and specializing in pediatric care. She left clinical practice a year ago to educate, write, and to teach. Dr. Bove's book The Encyclopedia of Natural Healing for Infants and Children has served as a leading reference for herbal care with children. Dr. Bove lectures internationally, participates in many natural medicine conferences, and currently works as the medical director for Gaia Herbs.
David Brownstein, MD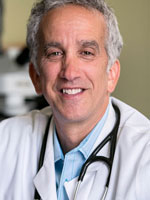 Dr. Brownstein is a board-certified family physician and is one of the foremost American practitioners of holistic medicine. He is a graduate of the University of Michigan and Wayne State University School of Medicine. Currently, he is the medical director of the Center for Holistic Medicine in West Bloomfield, MI. Dr. Brownstein has authored eight books on natural health and has lectured internationally to physicians and others about his success in using natural hormones, and nutritional and holistic therapies in his practice. Dr. Brownstein has received two prestigious awards by his colleagues. The first was given by the American College for the Advancement in Medicine at the 2005 annual meeting. The award was the Norman E. Clarke Sr. Award for Science and Practice. The second award was given by the American Academy of Integrative Medicine at their 2005 annual meeting in Florida. This was titled, 2005 ARC Excellence Award for Distinguished Clinician for his "Advancement in the Diagnosis and Treatment of Chronic Diseases."
Lindsay Chimileski, ND, LAc, RH(AHG)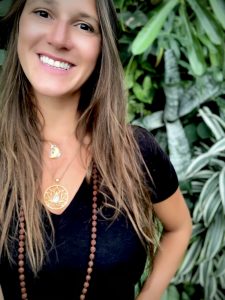 Dr. Lindsay Chimileski is a naturopathic physician, acupuncturist, registered herbalist, professor, yogi, naturalist, counselor, writer and public speaker, advocating for botanical medicine a traditional chinese medicine, nutrition, patient empowerment, nd above all, the appreciation and awe of nature. Dr. Chimileski owns and practices at Hawthorn Holistic Health in Connecticut. She completed her Naturopathic Doctorate and Masters of Acupuncture at the University of Bridgeport. Prior to that she studied Human Development and Family Studies at University of Connecticut, with an interest in psychology, mindfulness and family dynamics. She is an experienced adjunct faculty member, redesigning the botanical medicine curriculum and teaching advanced nutrition courses at the University of Bridgeport School of Naturopathic Medicine. She lectures locally and offers online seminars as well. Through professional seminars and self study she has become an expert in local plant identification, mushroom medicine and continues to explore more. She works closely with one of her mentors, Dr. Eugene Zampieron, leading excursions through Jamaican jungle, educating and studying the plant medicines with the locals who use it and exploring their medical applications. She recharges by spending time in nature, greenhouses, hiking and practicing yoga.
Geo Espinosa, ND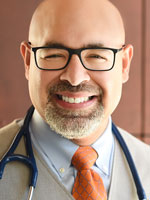 Dr. Espinosa is a naturopathic doctor, licensed acupuncturist and certified functional medicine practitioner recognized as an authority in holistic urology and men's health. He is faculty and holistic clinician in Urology at New York University Langone Medical Center. As an avid researcher and writer, Dr. Geo has authored numerous scientific papers and books including co-editing the Integrative Sexual Health book, and author of the best selling prostate cancer book: Thrive, Don't Only Survive. Dr. Geo is the Chief Medical Officer (CMO) and formulator at XY Wellness, LLC and lectures internationally on the application of science-based holistic treatments in urological clinics. When not working with patients or researching, he practices strength training and the Israeli martial art, Krav Maga, as well as Brazillian Jiu-Jitsu.
Michaël Friedman, ND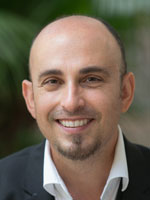 Dr. Friedman is a former adjunct instructor of endocrinology at the University of Bridgeport in Connecticut and is the author of the medical textbook Fundamentals of Naturopathic Endocrinology. His research on the use of thyroid hormones has been published by the University Puerto Rico Medical School. Dr. Friedman has lectured at three naturopathic and allopathic medical schools including NCNM, UB, CCNM and at the Dehradun Medical School of Physicians and Surgeons in India. He is currently the Executive Director of the non-profit Association for the Advancement of Restorative Medicine (AARM). The original founder and director of the Restorative Medicine Conference, Dr. Friedman's medical practice focused on thyroid related disorders and chronic disease. He has designed over 25 formulations currently on the market as dietary supplements.
Chris Hobbs, PhD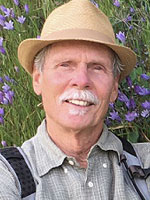 Dr. Hobbs earned his PhD at UC Berkley. He is also a licensed acupuncturist, herbal clinician, research scientist, expert witness, botanist, mycologist with over 35 years of experience. He is the author of over 20 books and has taught at universities and medical schools such as Stanford Medical School, Yale Medical School, Bastyr University and the National College of Naturopathic Medicine. He taught classes for 6 years at the University of California, Berkeley as a Ph.D. graduate student in evolutionary biology, phylogenetics, plant chemistry, and ethnobotany. Dr. Hobbs writes numerous articles for current health, herbal and scientific publications and enjoys translating scientific and traditional literature into a user-friendly format that is accessible to the interested lay person and medical practitioner.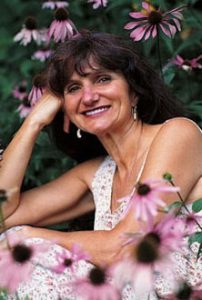 Rosemary Gladstar
Rosemary Gladstar is a world-renowned herbalist and the founder of The California School of Herbal Studies, the oldest running herb school in the United States. She is the author of many books, including Herbal Healing For Women, The Story Book Herbal Healing Series, and The Family Herbal. She is a pioneer in the herbal movement and has been called the 'godmother of American Herbalism.' Rosemary is the organizer of the International Herb Symposium and The New England Women's Herbal Conference. Rosemary lives and works from her home, Sage Mountain Herbal Retreat Center, a 500-acre botanical preserve in central Vermont.
Darin Ingels, ND, FAAEM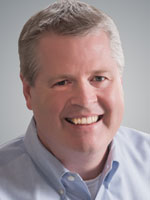 Dr. Ingels is a respected leader in natural medicine with numerous publications, international lectures and more than 26 years experience in the healthcare field. He received his Bachelor of Science degree in medical technology from Purdue University and his Doctorate of Naturopathic Medicine from Bastyr University in Seattle, Washington. Dr. Ingels completed a residency program at the Bastyr Center for Natural Health. He is a Fellow in good standing with the American Academy of Environmental Medicine. Dr. Ingels is a licensed naturopathic physician in the State of Connecticut and a licensed Doctor of Naturopathic Medicine in the State of California, where he maintains practices in both states. He is also Board certified in Integrated Pediatrics by the American Association of Integrative Medicine. Dr. Ingels is currently a Board member of the American Academy of Environmental Medicine and former Board member of the American Association of Naturopathic Physicians. He has been published extensively and is the author of The Lyme Solution: A 5-Part Plan to Fight the Inflammatory Auto-Immune Response and Beat Lyme Disease.
Tieraona Low Dog, MD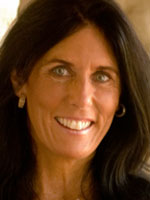 Dr. Low Dog is the former director of the fellowship program at the University of Arizona's Center for Integrative Medicine. She is an internationally recognized expert in the fields of integrative medicine, dietary supplements and women's health. Dr. Low Dog was appointed by President Bill Clinton to the White House Commission on Complementary and Alternative Medicine Policy, served as the elected Chair of the US Pharmacopeia Dietary Supplements and Botanicals Expert Information Panel, and was appointed to the Scientific Advisory Council for the National Center for Complementary and Alternative Medicine. Dr. Low Dog currently serves as the Fellowship Director for the Academy of Integrative Health and Medicine.
Kevin Spelman, PhD, MCPP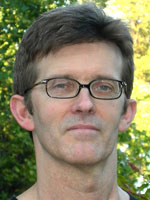 Dr. Spelman is an adjunct assistant professor at the Massachusetts College of Pharmacy and Health Sciences, an adjunct professor of botanical medicine at the National University of Natural Medicine, and a distinguished lecturer at the Maryland University of Integrative Health. He is an internationally recognized expert on the molecular biology and clinical therapeutics of botanical medicines. A past National Institutes of Health postdoctoral fellow and Marie Curie research fellow in the European Union, Dr. Spelman has published 27 scientific papers and 6 chapters. Since 1989, he has practiced phytotherapy, informed by the Ayurvedic system, western herbalism and modern physiology. Dr. Spelman is currently a consultant specializing in new product development, laboratory and cGMP issues and research initiatives.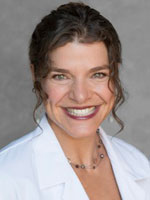 Jody Stanislaw, ND
Dr. Stanislaw received her Doctorate in Naturopathic Medicine in 2007. She is a Certified Diabetes Educator and a Type 1 Diabetes Specialist. Having lived with Type 1 Diabetes since the age of seven, she has dedicated her career to helping others with Type 1. From her 30+ years of experience, she teaches patients how to successfully manage the complexities of Type 1 resulting in lower A1c's and also supports patients with diet, exercise, emotional health, stress reduction and overall well-being. Patients from the US and ten other countries have worked with her via her virtual consulting practice. She has created a series of online training courses covering what to eat & how to dose, how to get off the blood sugar roller coaster, how to master blood sugar and exercise, and how to stay positive and avoid burnout. She also holds an annual Type 1 Diabetes weekend retreat, and has given a TEDx talk called Sugar is Not a Treat, which has over one million views.
Jillian Stansbury, ND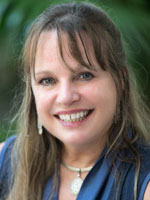 Dr. Stansbury has practiced in Southwestern Washington for more than 25 years specializing in women's health, mental health, and chronic disease. Dr. Stansbury is the former chair of the Botanical Medicine Program at the National University of Naturopathic Medicine in Portland, Oregon, and remains on the faculty teaching natural products chemistry, botanical influences on cell biology, ethnobotany field courses, and other miscellaneous topics in herbal medicine. She is publishing a new series of herbal reference books titled Herbal Formularies for Health Professionals. She writes for numerous professional journals plus teaches around the country at a variety of medical and herbal conferences. She frequently travels to the Peruvian Amazon, studying South American plants and working with various tribes in the jungles of Manu and Iquitos.
Decker Weiss, ND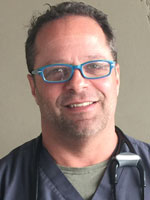 Dr. Weiss became the first Cardiologist as a "Naturopathic Physician", completing a non-invasive cardiovascular hospital-based training program in the Columbia Hospital system, the Arizona Heart Institute, and the Arizona Heart Hospital. Dr. Weiss kept privileges at the Arizona Heart Hospital, while opening the breakthrough Scottsdale Heart Institute, where he helped thousands of patients reduce medication safely, eliminate the need for angioplasty and bypass surgery, and reverse heart disease and many arrhythmias naturally. The International Association of Health Care Practitioners and the International Association of Cardiologists named Dr. Weiss, a "Leading Physician in the World" in 2012; a distinction given to under 1000 physicians each year. Dr. Weiss shifted focus to inflammation, genetics, and the science of intractable conflict, as he joined Artis International as a Senior Fellow and Director of their Center for Health and Medicine. In this capacity he has lectured, practiced medicine, and performed research throughout the various conflict zones (war zones), including Iraq, Lebanon, Israel, and Haiti.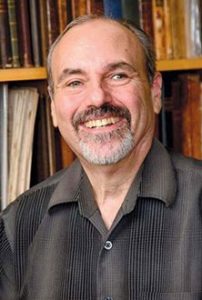 David Winston, RH(AHG)
David Winston, an internationally known lecturer, author and ethnobotanist, in the founder of Herbalist & Alchemist. David's world-renowned two-year herbal studies program, the Herbal Therapeutics' School of Botanical Medicine, has been educating Herbalists, Physicians, Nurses, Naturopathic Physicians, Veterinarians, and Nutritionists in the art and science of clinical herbal medicine since 1980.
David was one of the professional herbalists who founded the American Herbalists Guild, the first professional herbalists' organization in the US, which certifies clinical herbalists.
He is on the AHG's professional membership review committee. David Winston has been on the Review Committee of the Botanical Safety Handbook, which produced a significant information resource, which the entire botanical industry, from manufacturers to researchers, relies upon.
He is the clinical herbal consultant to hundreds of prominent physicians (MDs, NDs, DOs, DCs) throughout the US, Canada and Europe. David has authored hundreds of articles and a number of books on herbs.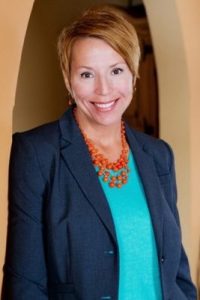 Nasha Winters, ND, FABNO
Dr. Nasha Winters's first experience with cancer was at the age of 19. She was diagnosed with stage IV ovarian cancer and given only a few months to live. The metabolic approach to cancer stems from her nearly three decades of personal and professional experience in the field of integrative oncology.
Dr. Nasha is a licensed Naturopathic Doctor (ND) and a Fellow of the American Board of Naturopathic Oncology (FABNO). She is a global healthcare authority in integrative cancer research. Dr. Nasha is a sought-after speaker and consults with physicians worldwide.
Eugene R. Zampieron, ND, RH(AHG)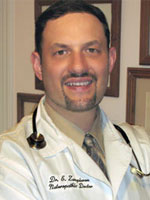 Eugene Zampieron, ND, RH(AHG) (DrZ) is a highly respected naturopathic physician, herbalist, author, ethnobotany researcher,and professor. His extensive knowledge of plants and their medicinal properties has made him a sought-after expert in the field of natural medicine and autoimmune disease. He was one of the founding fathers of the University of Bridgeport College of Naturopathic Medicine and has trained hundreds of naturopathic doctors and physicians internationally. Dr Z's work has been recognized by the Canadian Naturopathic Doctors Development Center, which named him one of the best and most innovative naturopathic doctors for 2016, and he won the national NMSA beacon award in 2019. A recent documentary was made on his life studying the ethnomedicine of Jamaica .
Heather Zwickey, PhD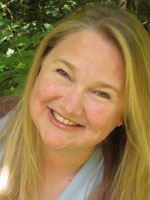 Dr. Zwickey is the former dean of research and graduate studies at the National University of Natural Medicine (NUNM), director of Helfgott Research Institute, and professor of immunology. In 2003, Dr. Zwickey launched the Helfgott Research Institute at NUNM, where she applied her immunology expertise to natural medicine. Dr. Zwickey has used her expertise in program development to establish the School of Research and Graduate Studies at NCNM, and served as its leader. She has developed Masters programs in Integrative Medicine Research, Nutrition, and Global Health.